Applying citizens' juries as a driver of the sustainability transformation in the Global South: An introduction to the method
From

CGIAR Initiative on Low-Emission Food Systems

Published on

14.11.23

Impact Area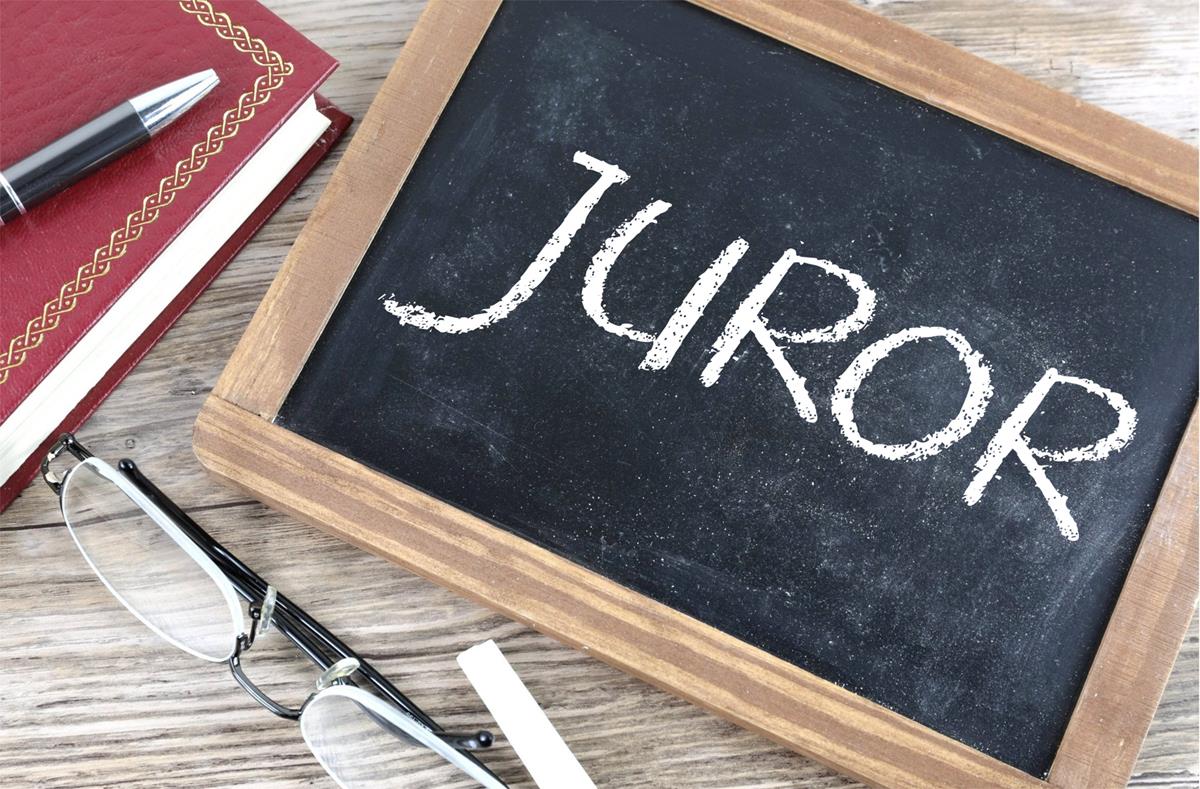 By Marco Nilgen, Lena Untermayer and Björn Vollan
Within the framework of the CGIAR Initiative on Low-Emission Food Systems, known as Mitigate+, our research group is investigating the citizens' jury approach as a potential "deep-leverage" intervention for sustainable food systems transformation in the Global South. This joint research project, conducted with representatives from the International Food Policy Research Institute (IFPRI), the Pontificia Universidad Javeriana, Bogotá, and the Alliance of Bioversity International and CIAT, is approaching this empirical investigation from multiple perspectives. These range from an integrated learning perspective that looks at the processes behind the formation of political support and agency within citizens' juries to a more theory-driven analysis of how participation in bottom-up decision-making processes affects behavioral biases on an individual level. By generating scientific knowledge, we can help inform the effectiveness of future citizens' jury applications.
While our case study will focus specifically on policies for agricultural food system transformations within the context of a living lab in Caquetá, Colombia (more on that in future posts), this introductory post focuses on the guidelines for implementing the citizens' jury approach. In this blog, we describe the preparatory stages and summarize general guidelines for facilitating the citizens' juries. The complete guidelines are available on request from the authors. Future updates to this blog will take you along our research journey, and provide insights into the research process and, ultimately, its outcomes. 
The concept of citizen's juries and their relevance for the Global South
Citizen's juries (CJs) are a deliberative democracy tool that can promote public participation in complex public decision-making processes. CJs themselves are typically described as a randomly selected group of people who are gathered to represent a microcosm of their respective communities. Over the course of one to six full days, the jurors meet to learn about and discuss public policy issues. The juries are moderated by one or more neutral parties and informed by invited experts on the policy issue at hand. Experts should reflect several points of view on the topic in a fair and unbiased manner. CJs are ultimately expected to make conclusive policy recommendations based on careful and inclusive deliberation (Crosby, 1995; Lenaghan, 1999; Street et al., 2014). 
CJs have been used in many countries around the world in a variety of different policy contexts and, when well-implemented, have proven to be an effective way to engage citizens in decision-making (Aldred and Jacobs, 2000; Coote and Lenaghan, 1997; Fishkin et al., 2017; Kenyon et al., 2010; Kuper, 2007; Wakeford et al., 2015). However, conducting CJs in the Global South poses unique challenges that require careful consideration (Fishkin et al., 2017; Humphreys et al., 2006; Pimbert et al., 2001, 2010, 2017). Here we provide a brief overview of CJ facilitation guidelines with specific recommendations to ensure optimal implementation of the methodology in the Global South.
Preparation stages: From identifying the relevant public policy issues and recruiting facilitators, jurors and witnesses to logistical matters
To properly define the desired public policy issue that will be the jury's focus, it is useful to conduct some form of analysis (e.g., stakeholder platforms, expert interviews or a full situational analysis informed by a mixed methods approach involving both qualitative and quantitative insights) to determine whether the issue is of significant importance to the local community itself. Topics of significant importance often relate to public health or environmental protection, which are closely connected to the livelihoods and well-being of local communities. Our specific case study, for example. tackles problems associated with agricultural practices in the department of Caquetá, Colombia, the sustainability of the local food system, and the environmental effects connected to it; these present a public policy issue that is both important and of adequate scope for a CJ. 
CJs typically consist of about 10 to 25 people and, depending on the scope of the policy issue, are usually conducted over the course of one or more weekends. Ideally, jurors should be selected in a way that ensures representation of a broad cross-section of the community. Representativeness is usually achieved through random selection, stratified sampling, or other methods appropriate to the context. Randomization promotes representativity and leads to a more diverse, inclusive, and balanced representation of abilities, characteristics, motivations, and values in selected groups. It brings people to the discussion table who would otherwise be unlikely to speak up about issues of public interest. 
Participation incentives like money or in-kind benefits can help motivate jurors to attend, but they may also be motivated to participate if, at the recruitment stage, they can already clearly envision the potential impact of their contribution. Typically, local authorities will provide some form of prior commitment that they will respond to the jury's recommendations before the CJ takes place.
In addition to the recruited jurors, CJ proceedings also involve expert and stakeholder input. These "witnesses" are recruited to present information and evidence relevant to different aspects of the central policy issues to the jury, to inform their deliberation. 
To ensure the CJ runs smoothly, logistical planning and the choice of suitable facilitators are crucial. Facilitators should have experience in conducting CJs or other forms of deliberative democracy and have strong communication and interpersonal skills, as well as be able to manage group dynamics effectively. Moreover, they should be able to encourage participants to engage in constructive and respectful dialogue, thereby putting a specific focus on communication features and norms specific to the respective cultural context, as these can greatly affect communication and understanding. Ideally, the facilitators should be involved in the planning and preparation stages of the CJ, working closely with organizers to develop the agenda, identify speakers and witnesses, and create materials that will support the deliberations. They should also help evaluate the outcomes of the CJ and provide recommendations for future improvements.
Conducting the citizens' jury: Hearing witness testimonies, deliberating and reaching Consensus
The first session is usually reserved for welcoming the jurors and providing a brief overview of the planned proceedings. Moderators introduce themselves and provide the jurors with background information on the CJ approach and its role in the policymaking process. Specific ground rules for discussions and decision-making processes are set and should be affirmed by all CJ members. 
The first crucial step in the CJ process is to provide the jurors with a broad overview of the policy issue they will be deliberating on. The introduction to the topic should provide an overview of a wide range of considerations and viewpoints (e.g., political, economic, scientific), without going into much detail. At this step, it is essential to ensure that the information provided is objective and unbiased. Additionally, jurors should be able to access important pieces of information (e.g., in the form of brochures or posters) on the relevant subject matter continuously throughout the jury process. 
The next step is witness testimonies, which provide jurors with expert and stakeholder views on the policy matter. While expert testimonies should be prioritized and reflect scientific considerations on the public policy issue at hand from a multitude of perspectives (e.g., health or environmental concerns, economic interest, and mitigation strategies), stakeholder testimonies can also be offered by local, political, or company representatives with a vested interest in the issue. Toward the end of each testimony, a generous amount of time should be allocated to question and answer (Q&A) sessions in which the CJ members can freely interview the witness. The CJ facilitators also play a crucial role during the witness hearings, as they are expected to support the jurors in asking critical questions about the witnesses' arguments or the information presented and to proactively avoid confusion or overly timid behavior from jury members. 
The heart of every CJ process is the juror deliberation phase. While the jurors can be allowed to meet at the end of each day to reflect on and discuss the witness hearings, the ultimate jury "verdict," as well as the policy recommendations based on this verdict, should be allocated to a dedicated time slot at the end of the CJ proceedings. Depending on the total CJ size, jurors can either deliberate with the entire group or the CJ can be split up into smaller groups. It is important to ensure that the deliberation is facilitated in a fair and respectful way that allows for all voices to be heard. This may involve the application of facilitation techniques such as small group discussions, role-playing exercises, or other methods that are appropriate for the context. Toward the end of the deliberation phase, the moderator should help the jurors narrow down the number of issues discussed to focus on policy recommendations. Finally, the jurors should be able to reach a consensus on the policy issue and develop a set of clear recommendations. 
After the citizens's jury: Producing and disseminating the report and following up with policymakers
Once the CJ is completed, the jury's findings and recommendations are usually detailed in a final report that is written in a way that is accessible to a wide range of stakeholders, including policymakers and members of the public. The report should be clear and concise and include the reasoning behind the jury's recommendations. It also should be disseminated widely to relevant stakeholders, including policymakers, community groups, and members of the public. Ensuring that the recommendations of the CJ are acted upon can strengthen perceived agency over and trust in the policymaking process among jury members. This is particularly important if policymakers promise a response to the CJ beforehand. Finally, to increase the legitimacy of the entire CJ process within the target communities, it may be helpful to engage with the jurors themselves to ensure that they are aware of any follow-up actions taken based on their recommendations.
References:
Aldred, J., & Jacobs, M. (2000). Citizens and wetlands: evaluating the Ely citizens' jury. Ecological Economics, 34(2), 217–232. https://doi.org/10.1016/S0921-8009(00)00159-2
Coote, A., & Lenaghan, J. (1997). Citizens' Juries: Theory Into Practice. In 1997. IPPR.
Crosby, N. (1995). Citizens Juries: One Solution for Difficult Environmental Questions. In O. Renn, T. Webler, & P. Wiedemann (Eds.), Fairness and Competence in Citizen Participation (pp. 157–174). Springer. https://doi.org/10.1007/978-94-011-0131-8_8
Fishkin, J. S., Mayega, R. W., Atuyambe, L., Tumuhamye, N., Ssentongo, J., Siu, A., & Bazeyo, W. (2017). Applying deliberative democracy in Africa: Uganda's first deliberative polls. Daedalus, 146(3), 140–154.
Humphreys, M., Masters, W. A., & Sandbu, M. E. (2006). The Role of Leaders in Democratic Deliberations: Results from a Field Experiment in São Tomé and Príncipe. World Politics, 58(4), 583–622. https://doi.org/10.1353/WP.2007.0008
Kenyon, W., Nevin, C., & Hanley, N. (2010). Enhancing Environmental Decision-making Using Citizens' Juries. Local Environment, 8(2), 221–232. https://doi.org/10.1080/1354983032000048514
Kuper, R. (2007). Deliberating waste: The Hertfordshire Citizens' Jury. Local Environment, 2(2), 139–153. https://doi.org/10.1080/13549839708725520
Lenaghan, J. (1999). Involving the public in rationing decisions. The experience of citizens juries. Health Policy, 49(1–2), 45–61. https://doi.org/10.1016/S0168-8510(99)00042-1
Pimbert, M., Barry, B., Berson, A., & Tran-Thanh, K. (2010). Democratising Agricultural Research for Food Sovereignty in West Africa. In 2010.
Pimbert, M., Satheesh, P. V, Argumedo, A., & Farvar, T. M. (2017). Participatory action research transforming local food systems in India, Iran and Peru. Everyday Experts: How People's Knowledge Can Transform the Food System, 99.
Pimbert, M., Wakeford, T., & Satheesh, P. (2001). Citizens' juries on GMOs and farming futures in India. LEISA Magazine on Low External Output and Sustainable Agriculture, 7(1).
Street, J., Duszynski, K., Krawczyk, S., & Braunack-Mayer, A. (2014). The use of citizens' juries in health policy decision-making: A systematic review. Social Science & Medicine, 109, 1–9. https://doi.org/10.1016/J.SOCSCIMED.2014.03.005
Wakeford, T., Pimbert, M., & Walcon, E. (2015). Re-fashioning citizens' juries: Participatory democracy in action. The Sage Handbook of Action Research, 229–245.
See more information on the CGIAR Initiative on Low-Emission Food Systems.
Photo credit: Nick Youngson CC BY-SA 3.0 Alpha Stock Images