APDC's project delivery boosted by IITA capacity development contribution
From
Published on

08.11.22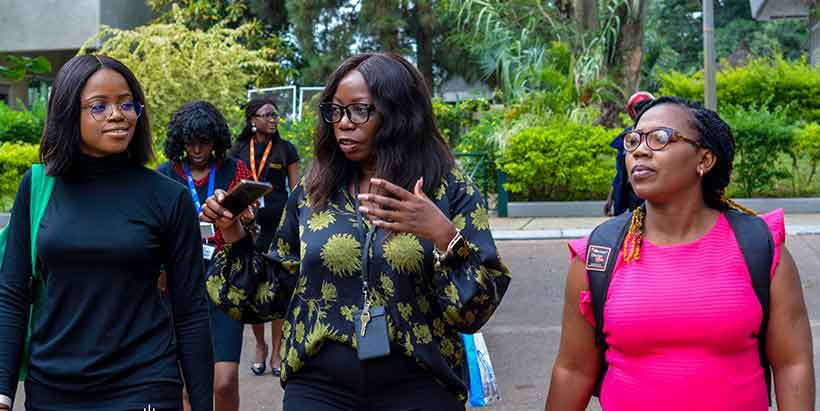 Collaboration across institutions has become standard, leading to geometric success in many organizations. The Africa Project Development Centre (APDC), a training institution handling projects designed to build the innovative capacity of potential entrepreneurs across Africa, enjoyed such partnership as the organization's staff participated in a training exercise anchored by IITA–CGIAR. As a leading agricultural project delivery and development organization, IITA-CGIAR prioritizes capacity development, engaging the APDC staff in a week-long instructional exercise at the Institute's headquarters in Ibadan, Nigeria, from 3 to 9 October.
The training was designed to expand the team's technical know-how to run development projects in the agricultural sector. The facilitators dealt with budgeting and finance, resource mobilization, communication and knowledge management, youth in agribusiness, hospitality and travel services, and project management.
APDC Finance and Administration Service Manager, Adannaya Okpara, revealed that IITA Director General Nteranya Sanginga provided the platform for their young organization, which is about four years old, to learn from a mother institution as old as IITA. The leaders of both organizations have a working relationship they are happy to leverage. She said, "APDC is harnessing IITA as a strategic capacity development partner to offer leadership and management development programs that would enhance effective project development." They also hope to gain knowledge from the different units of IITA, including its activities, modes of operation, and tested processes engaged to achieve the institution's goal of enriching African Agriculture.