Analysis of ACE's Warehouse Receipts and Market Information Systems: An IFPRI-ACE dissemination event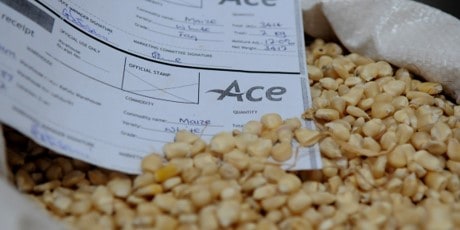 Providing smallholder farmers access to markets and price information is key to improving agricultural productivity and growth, along with food and nutrition security. In line with this, the Agricultural Commodity Exchange for Africa (ACE) has operated a Market Information System (MIS) and a Warehouse Receipt System (WRS) since 2011. The MIS provides farmers, traders and other market participants with access to regular updates on the prices of the commodities they trade via SMS and email, along with its online trading platforms. ACE also has 14 Rural Marketing Advisors working throughout Malawi who are able to provide farmers with daily updates on Market Information. The WRS allows farmers, traders, processors and exporters to use receipts issued from commodities stored at certified warehouses as collateral to secure loans from banks or other financial institutions.
To disseminate the findings of two IFPRI Malawi led research studies assessing the impact of these systems, ACE organized a dissemination event on December 5, 2019 in Lilongwe. The event was attended by more than 70 participants from academia, civil society, the development partners, NGOs, government, and the private sector.
Photo credit: ACE