The Alliance Agrobiodiversity Index has won the 2023 Food Planet Prize
From
Published on

09.06.23

Impact Area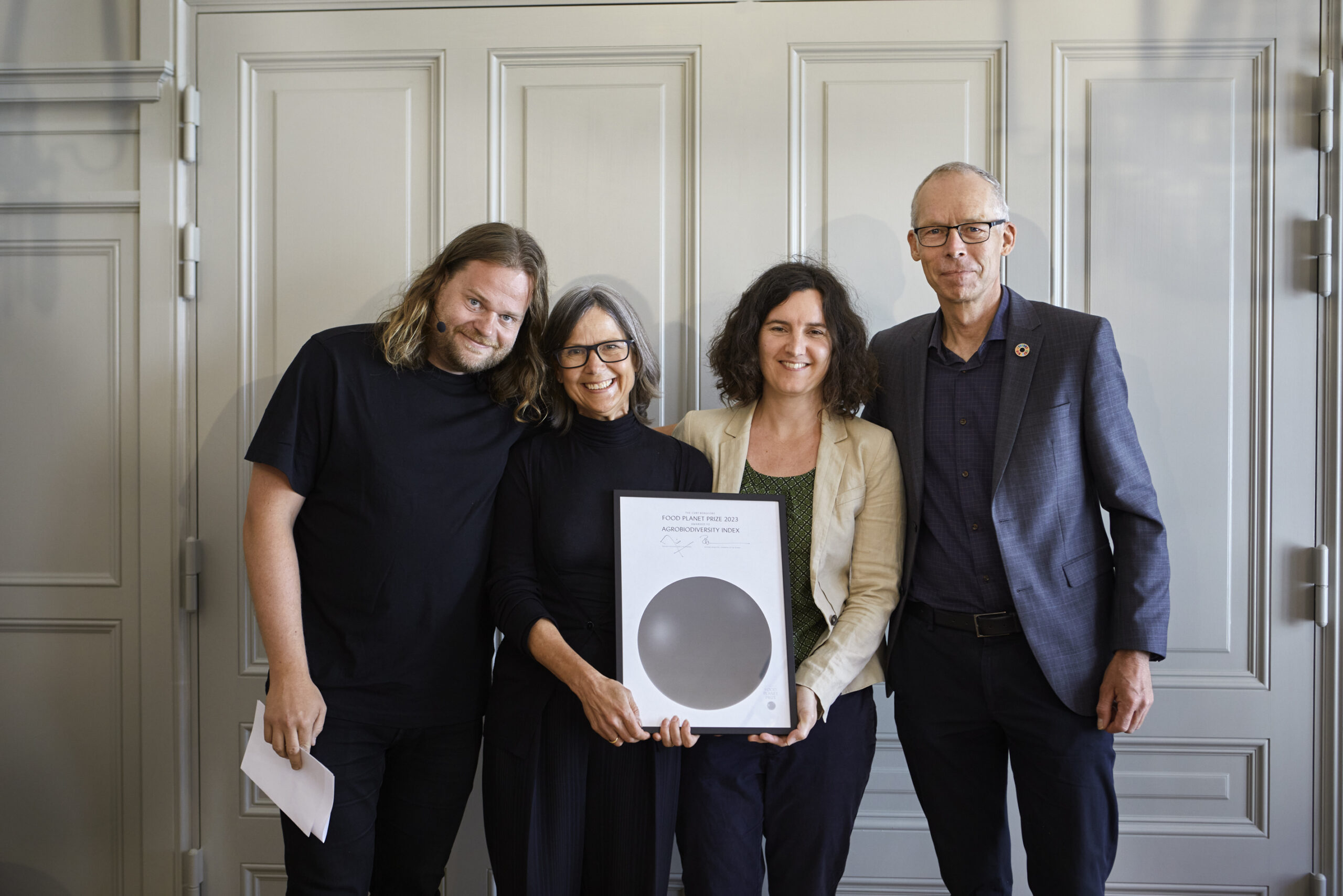 "The Agrobiodiversity Index has done something that has never been tried before", said the announcement of our researchers winning the Food Planet Prize, one of the most important environmental awards in the world. The news was broken today, June 9th, in Stockholm, Sweden, by the Curt Bergfors Foundation after a year-long process of selecting and shortlisting more than 1,000 nominations. The Agrobiodiversity Index (ABDI) is a tool developed by scientists working for the Alliance of Bioversity International and CIAT.
"It has a vision of using science and empirical evidence to quantify and measure the sustainability of the food system, and translate this into a quantitative index for farmers, businesses, and policy, in order to accelerate the adoption of sustainable and healthy food systems", details the news on the Food Planet Prize website. In fact, the Agrobiodiversity Index provides the means to measure the gap between the agricultural biodiversity we have in our food system, and the thousands of plant and food species and varieties we could have, to help maintain healthy diets and resilient production systems now and in the future.
"Winning the Food Planet Prize 2023 means that we can take our work to the next level. Change is a process, and this will allow us to catalyze the process into policies and practices," commented Sarah Jones, who co-leads the initiative.