Agriculture remains preferred occupation in rural Nigeria despite pandemic-related challenges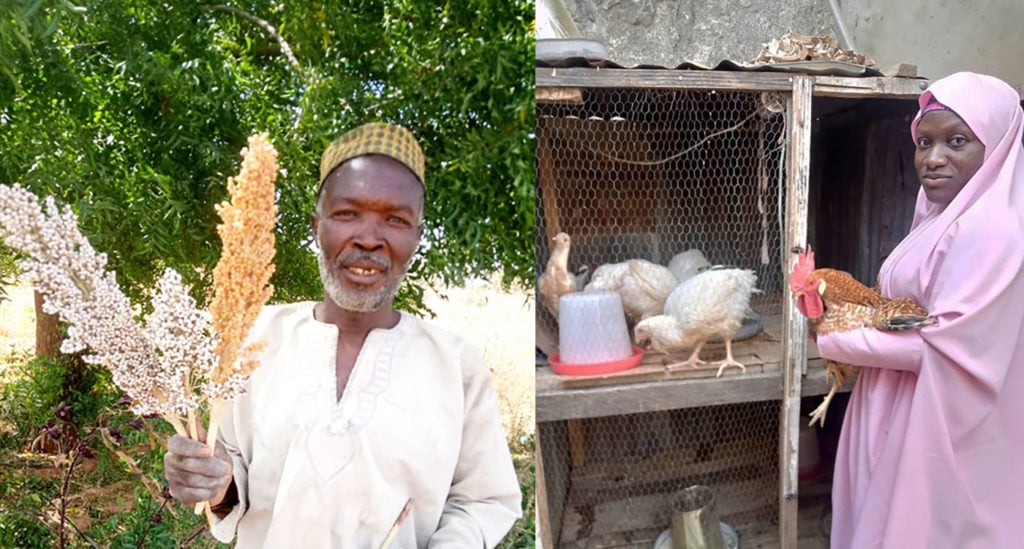 A survey in rural parts of Northern Nigeria shows that in spite of problems in accessing quality seeds and other inputs due to the COVID-19 pandemic, a majority of respondents still want to take up or continue crop farming as their prime source of income generation. Moreover, 40% of the respondents considered crop farming as a source of food security, 34% saw it as an option of diversifying cash income sources, 13% saw it as a profit-making venture and 11% as a pathway to becoming self-reliant.
As in other African countries, the effects of the pandemic have been low in the 19 states of Northern Nigeria where resource-limited farmers live and earn their livelihoods. However, some of the actions taken by the Federal and State Governments to contain the spread of the pandemic have negatively affected agri-food systems and food security. This situation was also acknowledged by African Ministers of Agriculture back in April 2020. Seed production, distribution and marketing was hampered during the lockdown period because seed suppliers could not travel between communities of resource-limited farmers and cities (usually state capitals) where most seed suppliers are based. This aggravated the challenges farmers usually face during the planting season. Further, the supply gap of quality seeds and other farm inputs was rapidly filled by dealers who sourced materials from local markets.