When the remedy is worse than the disease: Agricultural policy in Punjab, India
From

CGIAR Initiative on NEXUS Gains

Published on

15.12.22

Impact Area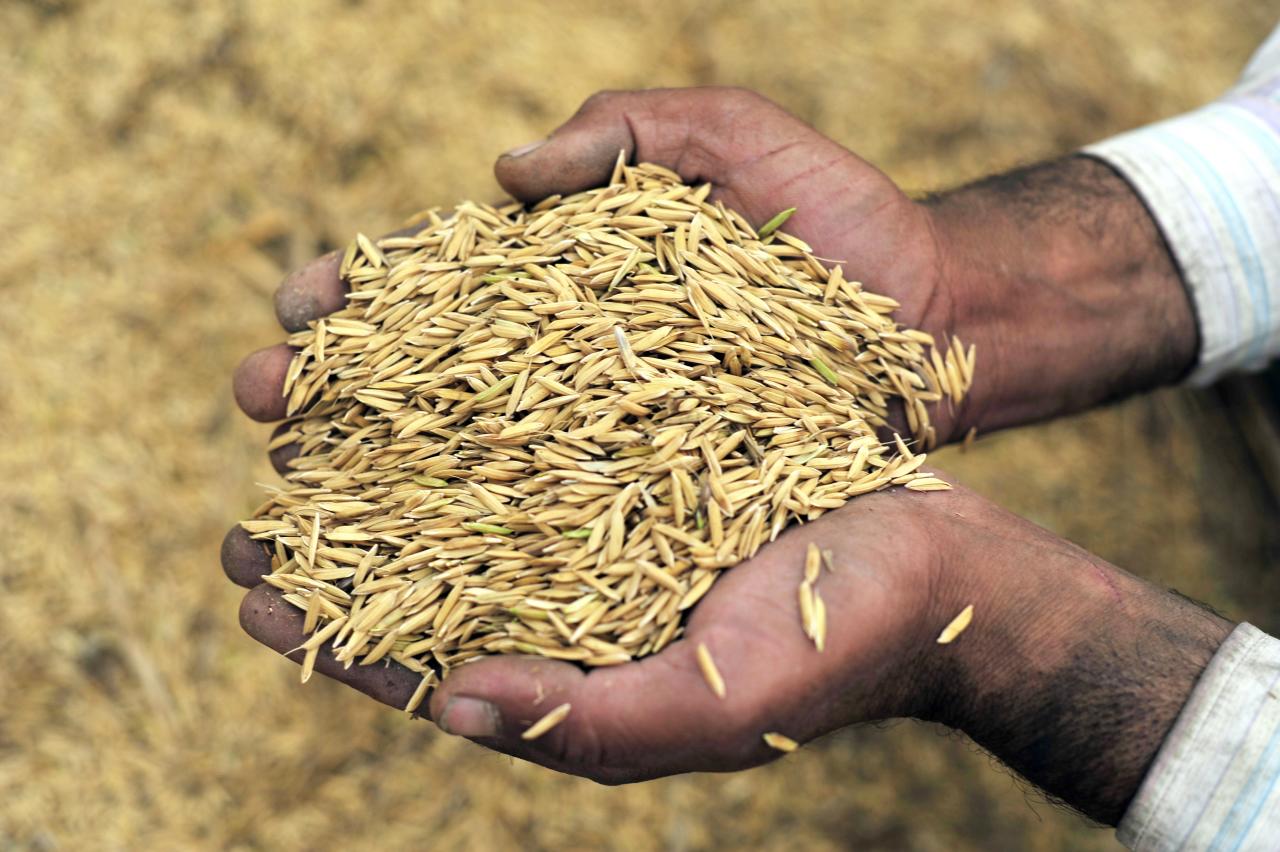 By Avinash Kishore and Claudia Ringler
Twenty-five years ago, when the Chief Minister of Punjab promised free electricity for irrigation to small landholders (with less than 2 hectares of land) months before a state election, there were no immediate benefits – her party lost the election. But little did she know that there would be lasting changes to the state's power politics. The new government announced free electricity for all farmers in Punjab, irrespective of land holdings. In response, irrigated areas jumped by 450,000 hectares (18%) in just two years. Free electricity also triggered a sharp acceleration in the depletion of groundwater (Figure 1). This jump occurred because of the substantial increases in investment in electric-operated tubewells and pumps of higher horsepower rating after the policy was announced. Neighboring Haryana, which retained a flat-rate tariff, saw a 0.86 meter smaller decline in groundwater depth in just one decade.

Today, Punjab is emblematic of the unsustainability of the food–energy–water nexus in India. From 2017 to 2021, farmers in Punjab used more than 12,000 gigawatt-hours of free electricity every year to produce around 10% of the country's rice and more than 15% of the country's wheat, and sold the bulk of it (92% of rice and 72% of wheat in 2019/20) to the government at guaranteed prices. As a result, annual groundwater use exceeds net annual groundwater availability by 66%, causing the highest decline in groundwater tables in India. Aquifers in 82% of areas are over-exploited and 8% are critical or semi-critical.
Overdoing the 'revolution'
Free electricity incentivizes the wasteful use of water and energy in agriculture. Slightly less wasteful use of electricity (as reflected in a flat electricity tariff) is, in fact, associated with slightly higher rice productivity in Haryana as compared to Gujarat. Recent evidence suggests that re-introducing or raising the electricity tariff won't be enough to arrest groundwater depletion in Punjab, however, unless policies that incentivize the cultivation of water-intensive crops in water-scarce areas change. The Government of India offers guaranteed prices for crops like rice, wheat and sugarcane even when their production exceeds the country's consumption needs. Rice procurement at a minimum support price (MSP) by the government accounted for 63% of the decline in groundwater tables in Punjab during the last two decades. Besides depleting groundwater, guaranteed prices for these crops also discourage crop diversification. Public procurement at MSPs has led to a steady increase in rice area in Punjab from 2.0 million hectares in 1990 to more than 3.1 million in 2022.
In the presence of large distortions in both food and energy prices, regulatory efforts and incentives to stop the decline in Punjab's groundwater tables have not worked and may have even created new environmental problems. For example, in 2009, the state enacted The Punjab Preservation of Subsoil Water Resources Act (PPSWA) to better align rice production with monsoon rains and reduce the use of groundwater. While this regulation changed planting dates, it had little impact on groundwater levels in Punjab (Figure 1); instead, it led to an increase in the burning of rice residues. This has well-known impacts on respiratory disease, particularly among children below the age of five, and generated an estimated economic loss to the government of US$ 152.9 billion over 5 years.
Other tried (and failed) experiments
Not willing or able to change the two fundamental policies of free electricity and MSPs, in 2022, Punjab announced a cash incentive to farmers who switched from transplanting to direct seeding of rice (DSR), to convert around 1.2 million hectares to this practice.
To further sweeten the deal, DSR adopters were allowed to sow rice earlier in the season, being exempted from the restrictions imposed by the PPSWA. Adoption of DSR can reduce groundwater use. However, the permission to sow rice earlier – intended to give farmers more time between rice harvests and the sowing of wheat, thereby reducing the pressure to burn rice residues – may lead to an increase in evaporation losses from the rice fields because of drier, hotter and windier weather before the onset of monsoon. Anecdotal evidence suggests limited uptake and challenges to farmers in obtaining payouts.
Haryana is also providing direct cash incentives for using DSR, and this program is currently being assessed by the CGIAR Initiative on NEXUS Gains. Haryana has further introduced a new scheme called Mera Pani, Meri Virasat (my water, my heritage) that offers a larger cash incentive for farmers to switch from rice to other crops. The program focuses first on areas where groundwater tables are at 40 meters or more and where large pumps are used. The impact of this program on cropping patterns and water use in agriculture has not been evaluated, but back-of-envelope calculations by the authors suggest that the value of the cash incentive is not large enough to counter the impact of the continuing public procurement of rice at MSP. Alternative crops (maize, legumes, millets, fruits and vegetables) have more price risks which may deter farmers. Therefore, the incentive must not only cover the price difference but also a premium for the risk farmers will face if they were to grow other crops for the market.
In addition, in Gujarat, payments to farmers conserving electricity were also piloted following the installation of electric meters – but this study found no reduction in water or electricity usage.
Is there a way out?
Governments around the world offer subsidies to farmers. But India stands out for a large number of subsidies that are directly tied to bad environmental outcomes, such as the MSP, the free electricity subsidy and the fertilizer subsidy. Subsidies and their price distortions also hurt farmers and consumers, sometimes literally, with an estimated 14.9 million life years lost over five years due to ill health, disability and early death in Haryana, Punjab and Delhi from the crop residue burning linked to the policies above.
A key improvement on these subsidies are crop neutral income transfers or insurance against price risks. However, switching from price subsidies to direct cash transfers requires winning farmers' confidence in new systems. It is not an easy task and legislating changes alone will not be enough. In 2020, the Government of India proposed a new bill with the provision to switch from subsidized electricity tariffs to direct cash transfers to consumers – but farmers rejected it. New support mechanisms require field testing and documentation before large-scale implementation. A more recent experiment re-tested providing farmers cash in exchange for electricity savings, this time together with eight hours of daytime electricity supply (an improvement over previous supply options). This pilot scheme found a reduction in electricity consumption and irrigation hours by at least 7.5% and up to 30% without impacting rice yields. Further expansion of this pilot could allow phasing in direct cash transfers to replace electricity subsidies in the state. A further option is groundwater governance interventions that have been shown to improve farmer knowledge of groundwater systems and could be combined with cash incentives.
Whatever the government intended in 1996 by providing free electricity to irrigators, it is unlikely that the social and economic costs were foreseen, such as the US$ 5.3 billion (December 2022 exchange rate) income loss by Punjab's electricity utility between 1996/97 and 2015 that continues to grow as water tables decline. Turning this around requires a full assessment of all costs of current and intended policies and additional piloting of new interventions; otherwise, water tables will fall enough to turn some areas into uninhabitable deserts. Anecdotal evidence suggests that farmers in areas with extreme water table depth might already be starting to abandon farming and sell their land.
---
Avinash Kishore is a Senior Research Fellow in the New Delhi Office of the International Food Policy Research Institute (IFPRI), and Claudia Ringler is Deputy Director of Environment and Production Technology Division, IFPRI, and NEXUS Gains Co-Lead.
This work was carried out under the CGIAR Initiative on NEXUS Gains, which is grateful for the support of CGIAR Trust Fund contributors: www.cgiar.org/funders
Header image: Freshly threshed rice, near Sangrur, Punjab, India. Photo by Neil Palmer/CIAT.