Addressing the knowledge gap on the financial needs of firms in the midstream of agricultural value chains
From
Published on

27.06.23

Impact Area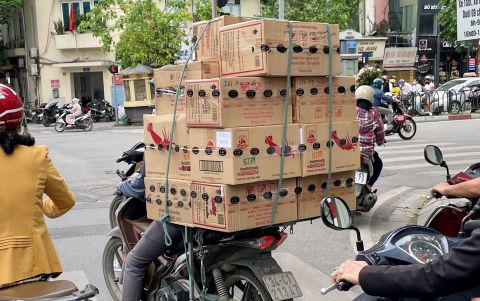 OPEN ACCESS | CC-BY-4.0
Agricultural value chains (AVCs) are an essential component of food systems—aggregating, processing, and delivering food to retailers. Without them, consumers throughout the world would have little to eat. Yet a set of key value chain actors—firms in their midstreams—are understudied, even as they have been undergoing substantial transformation over recent years to serve rapidly urbanizing societies.
Many of these firms—particularly in low- and middle-income countries (LMICs)—are micro, small, or medium enterprises (MSMEs). They are thought to play a significant role in providing reliable access to food, and may also have the potential to expand non-farm employment opportunities in LMICs, particularly for women and youth.
In a literature review completed for the Understanding Financial Access in the Midstream of Agricultural Value Chains project funded by the Bill & Melinda Gates Foundation, we assessed this knowledge gap, finding that while a growing number of studies focus on agricultural value chains, the financial needs and strategies of MSMEs in the AVC midstream have indeed received little direct attention.