Addressing the food crisis in Yemen: The private sector's key role amid local conflict and global market disruptions from the Russia-Ukraine war
From
Published on

21.11.22

Impact Area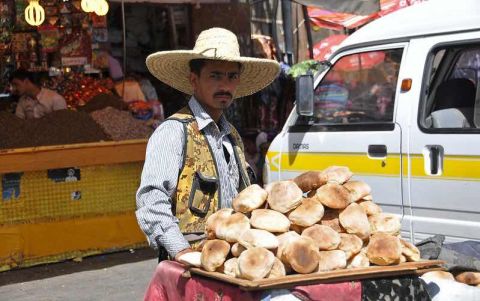 The Yemen conflict, underway since early 2015, has led to an ongoing, unprecedented humanitarian emergency. Food needs far exceed current consumption levels, with 3.5 million pregnant or breastfeeding women and children under 5 suffering from acute malnutrition and up to 19 million people affected by food insecurity in 2022.
Since February, meanwhile, the Russia-Ukraine war has disrupted global supplies of grains and other key agricultural products and driven global food prices higher. Yemen depends heavily on grain imports to feed a population long teetering on the edge of famine. Maintaining wheat flowing into the country and wheat products reaching consumers through private sector importers, processors, and distributors is a critical puzzle piece for managing food security.
Both the conflict and the global market disruptions have placed extraordinary stresses on the private sector in Yemen. At a time when humanitarian efforts to address the crisis have been cut back, food importers and other private sector actors—always key to the country's food economy—have become central to the urgent task of preventing the further growth of food insecurity. In this post, we examine the current conditions Yemen's private sector faces as it confronts these challenges and suggest a potential way forward to address related problems.