Abidjan II: African Development Bank, African Union Commission, CGIAR, Forum for Agricultural Research in Africa Join Forces to Strengthen Africa's Food Systems
From
Published on

14.11.22

Funders

African Development Bank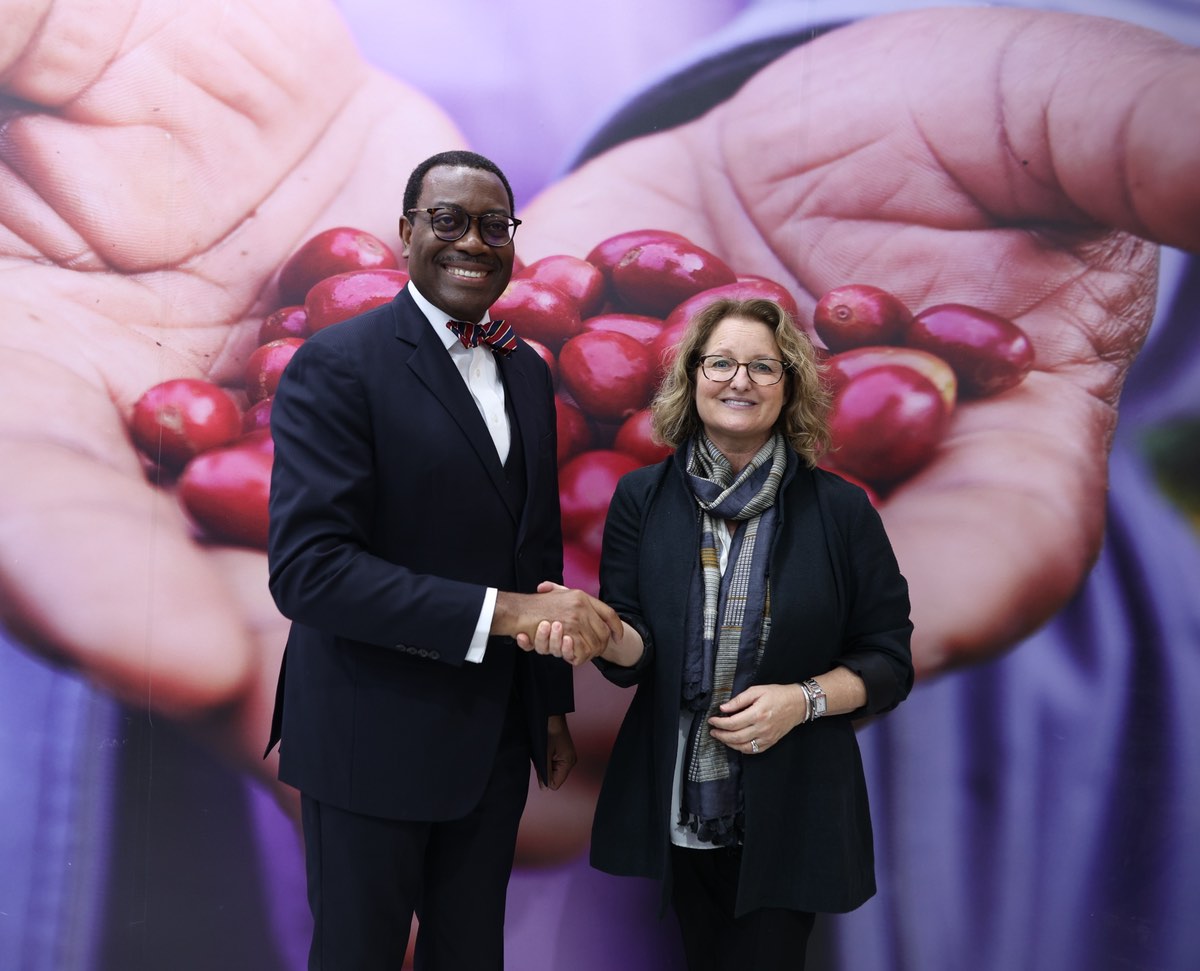 Agreement boosts efforts to equip farmers with much-needed technologies
Sharm el-Sheikh, November 14, 2022 – Four organizations have come together to strengthen Africa's food systems. The African Development Bank, the African Union Commission (AUC), the Forum for Agricultural Research in Africa (FARA), and CGIAR have signed an agreement, aligning their efforts to boost food and nutrition security on the continent.
Following consultations* earlier this year, the "Abidjan II" communiqué posits that Africa must urgently transform its food, land, and water systems to ensure food and nutrition security despite multiple threats, including from climate change, conflict, and pandemic. The four signatories will work together to build Africa's resilience to future shocks by bolstering agricultural research and innovation systems at the national, sub-regional, and continental levels and by equipping farmers with the science and technologies they need to thrive. They will also align institutional structures, funding, strategy, and capacity.
Welcoming the agreement, African Development Bank President, Dr. Akinwumi Adesina, said "I am fully confident that we should be able to reach zero hunger in Africa. To do so, we must accelerate action, take technologies to the scale of millions of farmers, and drive the agenda towards zero hunger — that's the key. The role of CGIAR becomes even more important in that drive because of the technologies, because of the need to support research and development, and because we need more climate resilient agricultural systems."
H.E Ambassador Josefa Sacko, Commissioner for Agriculture Rural Development Blue Economy and Sustainable Environment at the African Union Commission, welcomed the initiative, stating that "This agreement will heighten agriculture research and knowledge, help us to identify gaps, analyze them, and find solutions to build resilient food systems on the continent, while responding to the needs and commitments, made by our heads of states and governments in the Malabo declaration, to transform agriculture and improve the livelihoods of our people".
According to FARA's Executive Director, Dr. Yemi Akinbamijo, Africa urgently needs a pathway that meets major threats to food, land and water systems with science, technology and innovation. 
"This agreement brings us all on to the same page and presents us the best opportunity to equip farmers with appropriate technologies and policy instruments to meet these challenges, known and unknown, head on," Akinbamijo said.
FARA will use its forums — including the Africa Agribusiness Science Week (AASW) — the Science and Partnerships for Agriculture Conferences and the Knowledge Management for Agricultural Development Challenge, to support the new partnership.
CGIAR Executive Managing Director, Dr. Claudia Sadoff said alignment with the organization's partners in Africa allowed CGIAR to "move ahead with reforms aimed at equipping farmers in Africa and beyond with the science and innovations they need, and at boosting investment that supports resilient food, land, and water systems." 
The agreement recognizes African governments and partners' historical and continuing support for Africa-based CGIAR Research Centers. It also affirms support for ongoing reforms they are undertaking to better align with the needs of African farmers and food systems.
The partner organizations are developing an action plan to be released this year. It will see these commitments transformed into action that will benefit farmers across the continent.
* Participating organizations included the Alliance for a Green Revolution in Africa (AGRA), the African Union Development Agency-New Partnership for Africa's Development (AUDANEPAD), and sub-regional research organizations, CORAF, ASARECA, CCARDESA, NAASRO, the Africa Forum for Agricultural Advisory Services (AFAAS), FAO and AKADEMIYA2063.
 ______________________________________________
About the African Development Bank
The African Development Bank Group is Africa's premier development finance institution. It comprises three distinct entities: the African Development Bank, the African Development Fund and the Nigeria Trust Fund. On the ground in 41 African countries with an external office in Japan, the bank contributes to the economic development and the social progress of its 54 regional member states.
Media contact: Alphonso Van Marsh, Principal Digital Content and Events Officer, African Development Bank, email: media@afdb.org
About the African Union Commission (AUC)
The African Union (AU) is a continental body consisting of the 55 member states form the African Continent. The AU is guided by its vision of "An Integrated, Prosperous and Peaceful Africa", driven by its own citizens and representing a dynamic force in the global arena. To achieve this vision, the Agenda 2063 was developed as a strategic framework for Africa's long term socio-economic and integrative transformation to ensure the realization of its objectives and the attainment of the Pan African Vision of an integrated, prosperous and peaceful Africa. It identifies key Flagship Programmes which boosts Africa's economic growth and development and lead to the rapid transformation of the continent and the Comprehensive African Agricultural Development Programme (CAADP), is one such continental initiative that aims to help African countries eliminate hunger and reduce poverty by raising economic growth through agriculture-led development. This partnership will advance one of CAADP's key priority areas on Improving agriculture research, technology dissemination and adoption.
Media contact: Peace Mutuwa, email: Mutuwap@africa-union.org
About CGIAR
CGIAR is a global research partnership for a food-secure future. CGIAR science is dedicated to transforming food, land and water systems in a climate crisis. Its research is carried out by 13 CGIAR Centers/Alliances in close collaboration with hundreds of partners, including national and regional research institutes, civil society organizations, academia, development organizations and the private sector. www.cgiar.org. We would like to thank all Funders who support this research through their contributions to the CGIAR Trust Fund.
Media contact: Laura Schalk, email: L.Schalk@cgiar.org
About the Forum for Agricultural Research in Africa (FARA) 
FARA is the continental apex organization for agricultural research and innovation in Africa. With its Secretariat based in Accra, Ghana, FARA serves as a platform for stakeholders in the continent's agriculture research and innovation space to mobilize collective actions including the articulation of common positions.  FARA is mandated by the African Union Commission and the AUDA-NEPAD to coordinate the formulation and operationalization of continental research and innovation policies, initiatives and programs designed to achieve the continent's food and agriculture development targets.  FARA performs these functions in collaboration with sub-regional agricultural research and innovation organizations namely: ASARECA,  CCARDESA,  CORAF and NAASRO, as well as AFAAS.
Media contact: Benjamin Abugri, email: babugri@faraafrica.org
Header photo by CGIAR.