A new publication in Nature Reports on a toolkit for improved chickpea varieties
From
Published on

22.11.21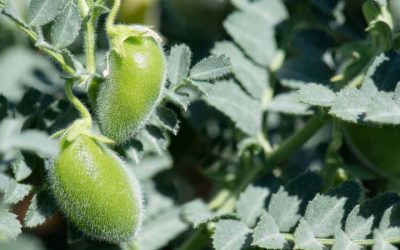 Nature Reports published an open-access paper on a big plant-genome sequencing study conducted by ICARDA and ICRISAT scientists which will facilitate the breeding of more climate-smart, disease-tolerant chickpea crop varieties for better food security.
Food legumes are essential for nutrition security. Chickpea, ICARDA staple crop and the third most-produced food legume worldwide, especially in South Asia and sub-Saharan Africa, is a vital source of protein, fiber, and micro-nutrients. The first chickpea crop was cultivated around the same time as wheat and barley, some 10,000 years ago in the Middle East.
However, food legume crops, primarily chickpea, witnessed low productivity over the past five decades, which caused high levels of malnutrition in developing countries. Also, most modern chickpea crop varieties grown by farmers are low in genetic diversity, which could further endanger the species under the intensifying climate change.
Conservation, characterization, and utilization of germplasm resources are among the major sustainable solutions to end world hunger and ensure that enough nutritious foods are available to people by 2030.