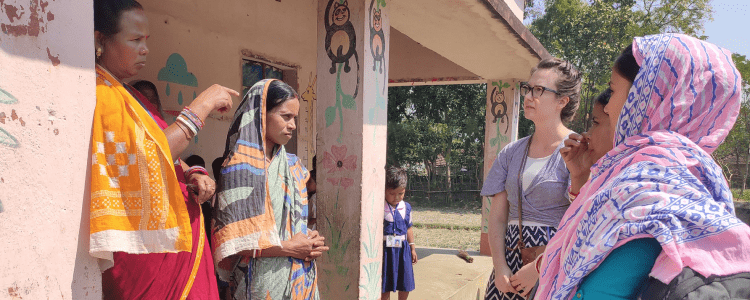 Signing Ceremony: WorldFish and the Department of Women and Child Development (WCD), Government of Odisha
Date

10.11.20

Location

Virtual
Date: Tuesday, 10 November 2020
Time: 20:00 PM (UTC+8)
An incredible milestone was made on Tuesday, 10 November 2020 towards addressing malnutrition challenges in Odisha, India. WorldFish signed a Memorandum of Understanding (MoU) with the Department of Women and Child Development of Odisha to support a pilot nutrition program that will introduce fish-based diets and fish products into over 50 Anganwadi (rural child care) centers. Depending on the pilot results observed during the upcoming six months, the program is set to scale-up in other centers in the future.
This program will aim at improving the nutritional uptake of Odisha's most vulnerable groups by providing them with key micronutrients, vitamins, and minerals found in fish, a food source that is vastly available in the coastal state of Odisha. It is of particular importance for the healthy nutrition of pregnant women, lactating mothers, and children in their first 1000 days of life whose overall brain and cognitive development depends on the key micronutrients they receive during those first few years.
USAID India is supporting this two-fold program, which will also empower women Self Help Groups (SHGs) and the local fishing communities to produce and distribute safe to consume and nutritious fish products such as small dried fish, fish powder, and fish chutney.
Read more in the article here: https://www.newindianexpress.com/states/odisha/2020/nov/11/odisha-government-adds-fish-nutritionto-anganwadi-diet-chart-2222217.html