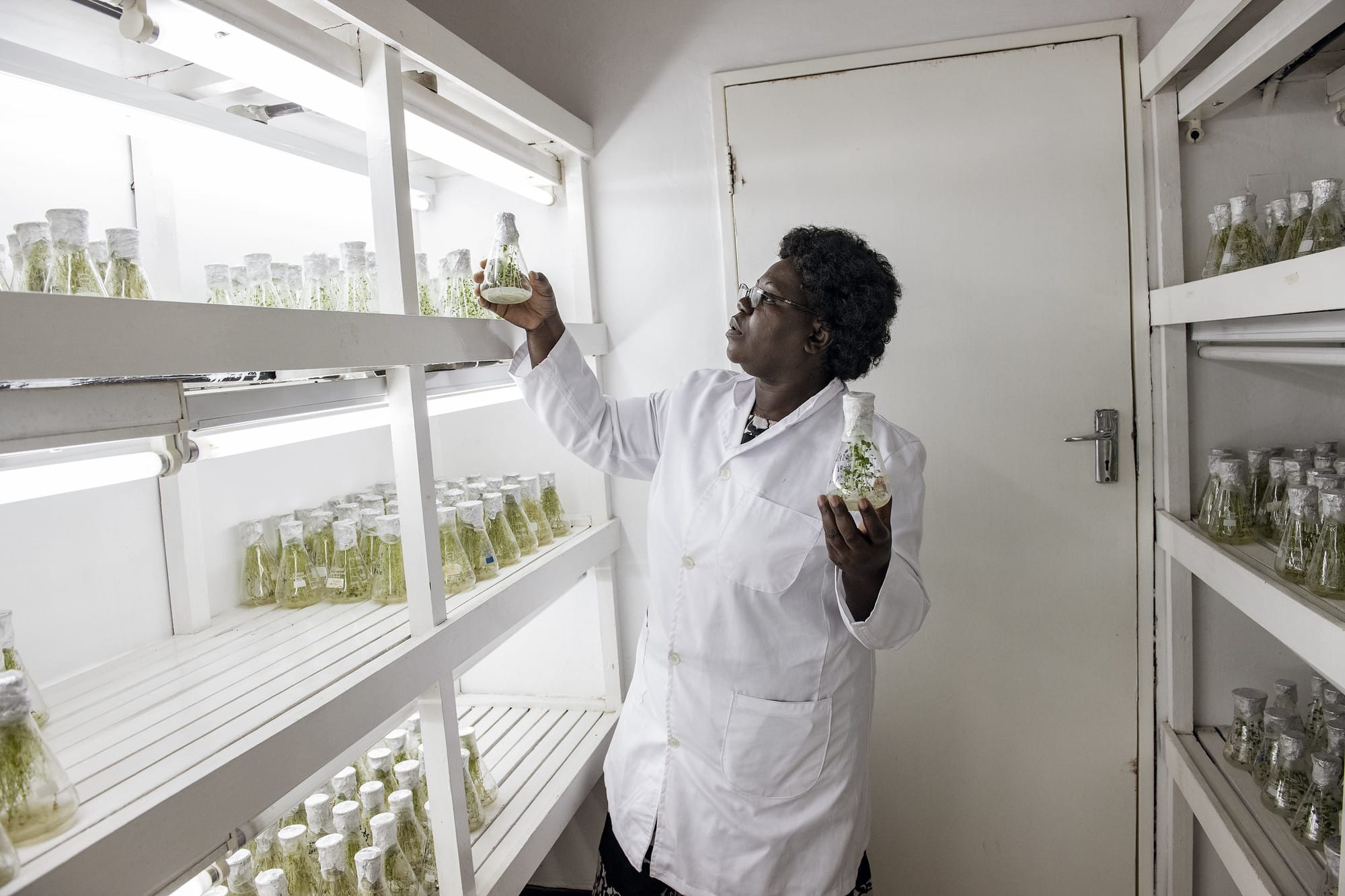 Open for Business: Strengthening CGIAR-private sector engagement for innovation and scaling
Date

12.04.22

Time

11:00 am > 04:00 pm

Registration

To register, please visit here.
Watch a replay of the event:

As the largest publicly funded global research network, CGIAR contributes significantly towards achieving SDG2: Zero Hunger. However, further efforts are needed. Through collaboration with the private sector there are more opportunities to scale up and implement innovative solutions to increase impact. With this in mind, the CGIAR 2030 Research and Innovation Strategy recognizes private sector partnership as an essential component of food systems transformation. The Netherlands acknowledges the value of co-creation within research, which is driven and facilitated through the Dutch Diamond approach, as a means of collaboration between government, private sector, knowledge institutes and civil society organizations. To this end, the Dutch government aims to support CGIAR in strengthening its new strategy.
Launch of Special Report: Open for business – Pathways to strengthen CGIAR's responsible private sector engagement
A Special Report on Partnerships with the private sector has been jointly written by experts from the Netherlands and CGIAR. The Special Report, due to be published ahead of the event, will provide actionable recommendations and be the basis of the discussions of the event. The focus will be on:
optimising private sector engagement
managing risks and challenges
key principles mechanisms for managing private sector engagement
institutional actions needed to make private sector engagement work
Signing of Memorandum of Understanding
The event will also be the occasion for CGIAR and the Netherlands to sign a new Memorandum of Understanding. Participants will have the opportunity to contribute to the Strategic Partnership that will shape the collaboration for the coming years.
The event includes a morning and an evening session.
Morning session
11:00 – 12:30 CET
The Hague, The Netherlands (live streaming option available)
General overview of the collaboration between the Netherlands and CGIAR, within the context of private sector partnerships.
Update on current governance and operational developments of CGIAR research network, with special attention on the approach to private sector partnerships.
Special Report presentation and panel discussion with the Dutch Ministry, CGIAR and private sector representatives.
Case studies presentation and panel discussion
New Memorandum of Understanding to be signed between the Netherlands and CGIAR.
The confirmed presenters and panelists for the meeting include:
Elwyn Grainger-Jones, Managing Director, Institutional Strategies and Systems, CGIAR
Juan Lucas Restrepo, Global Director for Partnerships and Advocacy, CGIAR
Kitty van der Heijden, Director-General International Cooperation, Ministry of Foreign Affairs
Marije Beens, Director-General Agro, Ministry of Agriculture, Nature and Food Quality
Afternoon session
13:30 – 16:00 CET
Online Zoom session
Deep dives on the Special Report recommendations. This session follows on from the morning, by discussing the Special Report and its key recommendations, highlighting several existing and practical examples of private sector collaborations.
You are invited to discuss on the following topics:

Guidelines for developing a one-stop-shop for CGIAR for the Private Sector Engagement Task Team
Sustainable Finance partnerships and lessons learned from early successes
CGIAR assets and their place in the Ag Tech and Innovation Ecosystem