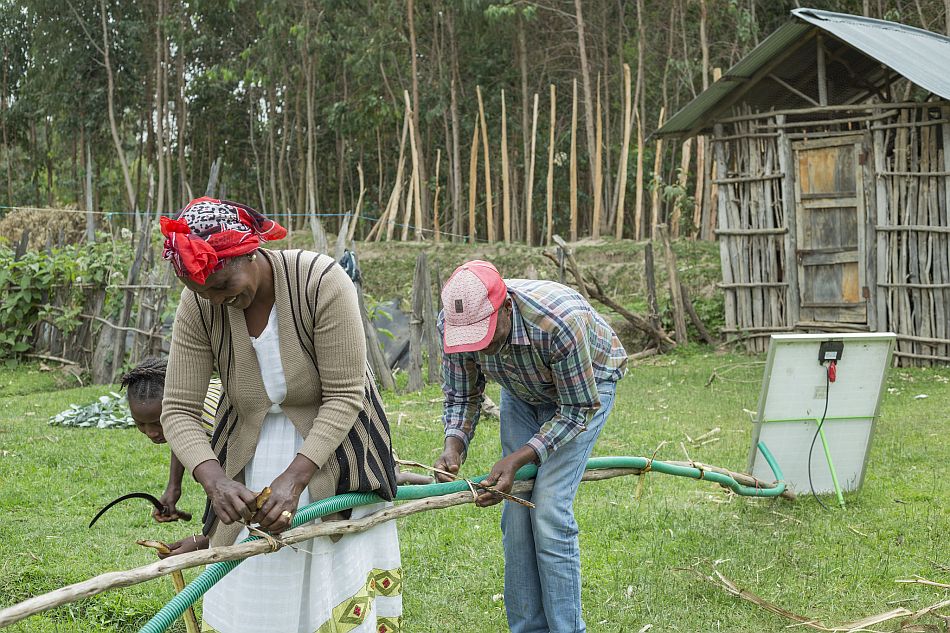 Ethiopia CGIAR Launch: How science can contribute to food systems transformation
Date

30.03.23

Time

02:00 pm > 05:00 pm

UTC+03:00

Location

ILRI Campus, Addis Ababa , Ethiopia
CGIAR in Ethiopia includes 11 international research centers and the International Livestock Research Institute (ILRI) hosts CGIAR and serves as the convening center. CGIAR has transitioned to an integrated approach for its efforts at country, regional and global levels to enhance synergies across our efforts with our national and regional partners, and other development partners towards greater impacts across food, land, and water in the climate crisis we face. CGIAR in Ethiopia works closely with the Ministry of Agriculture, National and Regional Agricultural Research Institutes, Ethiopian universities and both international and national development partners. Many collaborative efforts have been integral to the work of CGIAR in Ethiopia. Members of these stakeholder groups have participated in individual project planning processes over the past two years.
Objectives of the event
To launch CGIAR Initiatives in Ethiopia
To reflect on how CGIAR can leverage existing and planned activities to contribute to Ethiopia's food systems transformation efforts and how this relates to the Africa Continental efforts.
To reflect on how Ethiopia's experience could influence the work of the High-Level Panel of Experts (HLPE) on Food Security and Nutrition of the UN Committee on World Food Security (CFS).
The launch will be carried out in conjunction with the HLPE FSN meeting in Addis.
Register here