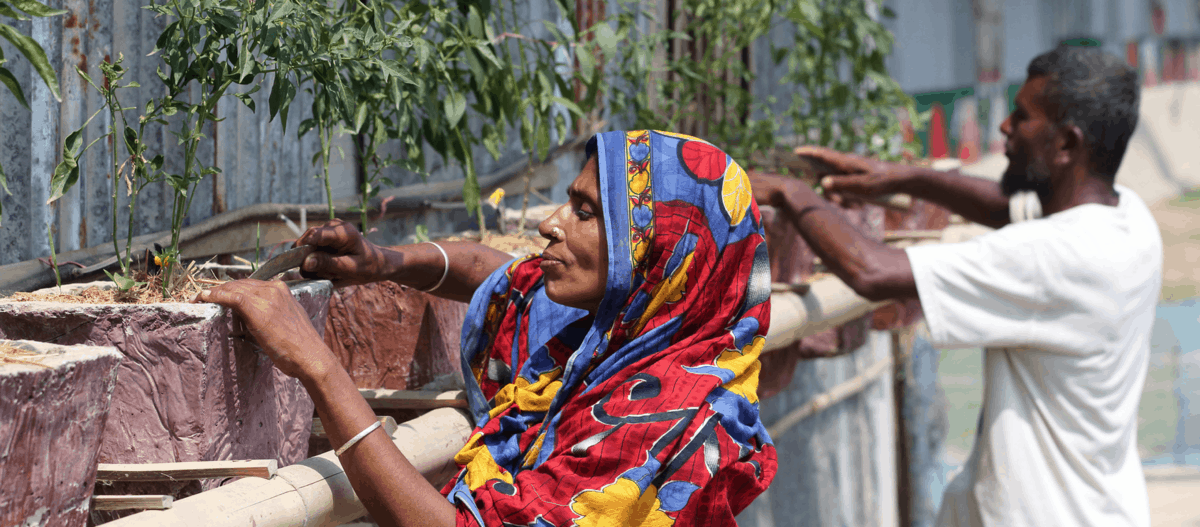 Climate Smart Value Chains (CSVC) Lift
Begin

23.06.20

End

23.06.20

Organiser
Location

Virtual
Join us in supporting WorldFish's Harrison Karisa and ICARDA's Bezaiet Dessalegn, who will be co-hosting the Climate Smart Value Chain (CSVC) Lift, under the CGIAR Dry Arc Initiative for "Fostering sustainable rural livelihoods to counter fragility in the Middle East and North Africa (MENA) under a changing climate and economy: the role of Public-Private-Farmer Partnership (PPFP) as a possible remedy" on Tuesday, 23 June 2020 at 17:00 – 19:00 (UTC+8). Click here to convert to your local timezones. 
To register, please click on the link here.
Context of the event:
This webinar intends to deliberate on the role of sustainable diversification of the agricultural system to enhance the production, consumption, and marketing of nutritious food as a strategy to build socio- ecological resilience and withstand shocks induced by climate variability, market instability, growing trends in population growth and scarcity of key natural resources. It aims to initiate a regional conversation on common and dominant challenges related to the Lift, plausible short and long-term solutions, potential partnerships (private-public, cross-sectoral, and regional), and institutional frameworks required for sustainable solutions. 
Key outcomes of the discussion will be used to validate or reject commonly held understandings and explore opportunities (project-based, as well as national and/or regional level interventions) to address the growing regional challenges to sustainable diversification; and vegetables, fruits and fish value chains. The insights gained from the webinar will be used to inform the development of plausible solutions that build resilience and enhance food and nutritional security at scale. 
For more information on the agenda of the event, visit the Sharepoint link here.
We look forward to your active participation!