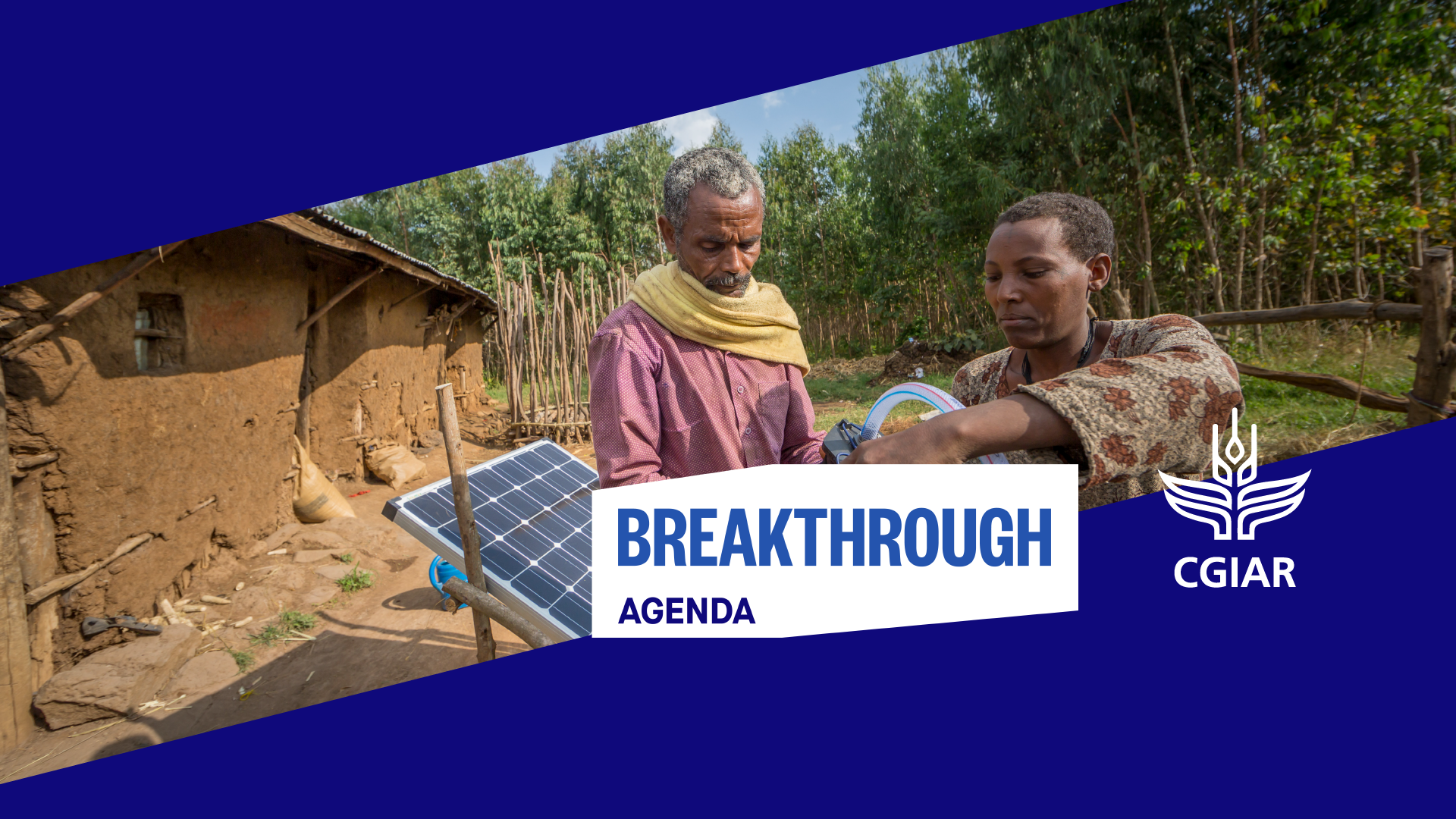 CGIAR's Agriculture Breakthrough 2023 Launch Event
Climate adaptation, mitigation, and food security
Date

12.10.23

Time

04:00 pm > 05:15 pm

UTC+01:00

Location

Virtual Only

Registration
CGIAR is hosting a virtual event to celebrate the publication of the Agriculture Chapter of the Breakthrough Agenda Report 2023. The event will showcase the recommendations of the 2023 report, present a deeper dive into the seven high-potential technologies it covers, and make the case for strengthening international collaborative action in accelerating sustainable progress in agriculture. This will also help set the context for the Breakthrough Agenda Priority Action plan to be launched by governments at COP28, which will respond to the Report's recommendations. 
Report author, Dr Aditi Mukherji, Director of CGIAR's Climate Change Impact Platform, will present the Chapter's recommendations, which aim to turbocharge international collaborative actions and accelerate progress towards the Agriculture Breakthrough goal.
This showcase will be followed by a panel discussion, with representatives from FAO, WRI and the UN High Level Champions, including Ismahane Elouafi, Chief Scientist at the Food and Agriculture Organization, and  Loraine Ronchi, CGIAR Senior Advisor for Policy Impact.
About the Breakthrough Agenda
The Glasgow Breakthrough Agenda represents an unprecedented global effort to align on concrete actions to help keep global warming to 1.5°C in reach. Launched by a coalition of 45 world leaders at COP26, it outlines an international clean technology plan and provides a framework for countries, businesses and civil society to strengthen their actions every year in key emitting sectors.  
The breakthrough objective for the food and agriculture sector is to make climate-resilient, sustainable agriculture the most attractive and widely adopted option for farmers everywhere by 2030.  
Speakers:
Ban Ki-Moon – Co-Chair of the Ban Ki-Moon Centre for Global Citizens, 8th UN General Secretary
Aditi Mukherji – CGIAR Director, Climate Change Adaptation and Mitigation
Debbie Palmer – FCDO Director General for Energy, Climate and Environment
HE Mohammed Alameeri – UAE, Assistand Undersecretary of Food Diversity Sector, Ministry of Climate Change and Environment
Ismahane Elouafi – FAO Chief Scientist
Rachel Lambert, FCDO Agriculture Research
Rebecca Brooks, UN High-Level Champion
Loraine Ronchi – CGIAR Senior Advisor for Policy Impact
Damien O'Connor – New Zealand, Minister of Agriculture
Johan Swinnen – IFPRI Director General and CGIAR Managing Director of Systems Transformation
Mohamed El Gammal – Egypt Deputy Director of Climate, Environment & Sustainable Development Department, Ministry of Foreign Affairs
Header photo by Abdul Momin / CGIAR