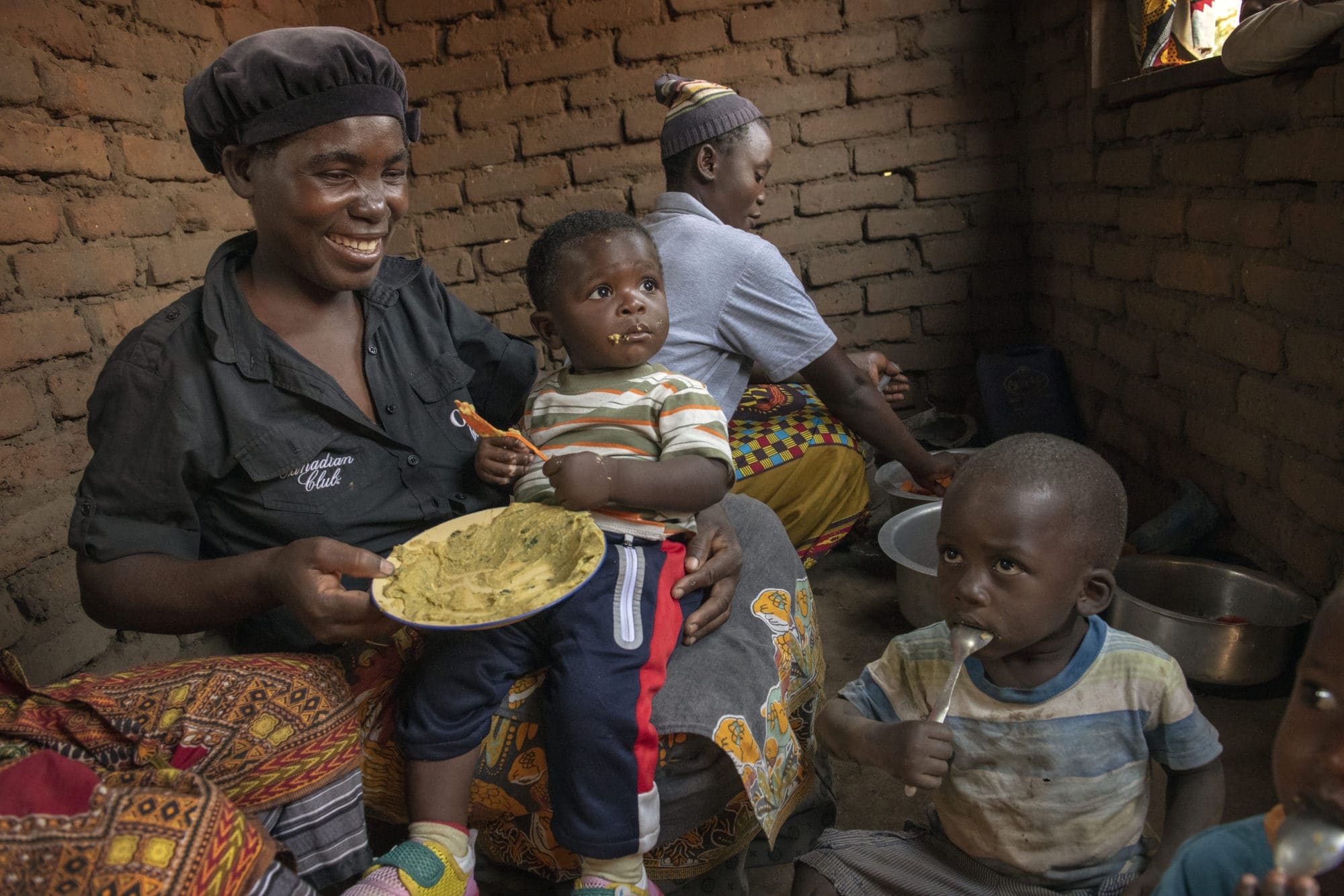 CGIAR @ UN Food Systems Summit (UNFSS)
Contributing game-changing science and innovation to transform food, land and water systems in a climate crisis
Date

01.02.21 > 30.09.21

Time

12:00 am

Location

Virtual
About the United Nations Food Systems Summit
In 2021, the United Nations will convene a Food Systems Summit as part of the Decade of Action to achieve the Sustainable Development Goals (SDGs) by 2030. The Summit will launch bold new actions to deliver progress on all 17 SDGs, each of which relies in part on healthier, more sustainable and equitable food systems.
As the world's largest public agricultural research network, CGIAR is making invaluable contributions to the Summit, helping to shape the agenda and providing scientific evidence and innovations that are transforming food, land and water systems.
Highlighted Events
CGIAR Food Systems Summit Dialogues
CGIAR Research Centers and Programs are hosting and participating in a number of Food Systems Summit Dialogues leading up to the Summit itself. These global dialogues aim to connect a diverse range of stakeholders to identify the most powerful ways to make food systems stronger and more equitable. Dialogues fall into three categories: Member State Summit Dialogues, which are expected to result in shaping national pathways to sustainable food systems; Independent Summit Dialogues, which are convened by individuals or organizations and give the public ways to engage and contribute; and Global Summit Dialogues, which take place alongside key global events.
| | | | |
| --- | --- | --- | --- |
|  DATE | TITLE | DIALOGUE TYPE |  CGIAR CENTER/CRP |
| Feb 9 | Making Food Systems Equitable: An African Dialogue on Gender and Food Systems | Independent | IFPRI |
| Feb 23 | Member State Dialogue – Nigeria | Member State | HarvestPlus |
| Mar 24 | Member State Dialogue – Honduras | Member State | Alliance of Bioversity International and CIAT |
| Mar | Bill & Melinda Gates Commercializing Technologies | Independent | IITA, IFPRI, ILRI |
| Apr 8 | Migratión y Nutrición Liderazgo Fermenino para la Innovatión en Seguridad Alimentaria Nutricional: Colombia y Venezuela | Independent | Alliance of Bioversity International and CIAT |
| Apr 13 | Managing the Water and Energy We Eat: Advancing Water-Energy-Food (WEF) Nexus Approaches to Achieve Food Systems Transformation in Southern Africa | Independent | IWMI |
| Apr 15 | Advancing Water-Energy-Food (WEF) Nexus Approaches to Achieve Food Systems Transformation in Central Asia | Independent | IWMI, IFPRI |
| Apr 19 | The Role of Water Security for Food Systems Transformation | Independent | IFPRI, IWMI, ICARDA |
| Apr 21 | The Role of Water-Energy-Food Nexus for Achieving Food Security in a Challenging Climate for Pakistan | Independent | IWMI |
| Apr 27 | Water: The Game Changer for Food Systems | Global | IWMI, WLE |
| Apr 27 | Act Now for Transformation in Agricultural Innovation | Independent | CCAFS |
| Apr 29 | Feeding Africa: Leadership to Scale Up Successful Innovations | | CGIAR System Organization |
| Apr 30 | Transforming Food Systems with Aquatic Foods: Access to Sustainable, Safe and Nutritious Food for All | Independent | WorldFish |
| TBC | Gender in Asia | Independent | IFPRI |
| TBC | Member State Dialogue – Benin (Nutrition) | Member State | Alliance of Bioversity International and CIAT, A4NH |
| TBC | Member State Dialogue – Ethiopia | Member State | Alliance of Bioversity International and CIAT |
| TBC | Member State Dialogue – Vietnam | Member State | Alliance of Bioversity International and CIAT |
| TBC | North America, South America and Bayer | Independent | Alliance of Bioversity International and CIAT, CCAFS |
Press Contacts
Valerie Poire
v.poire@cgiar.org