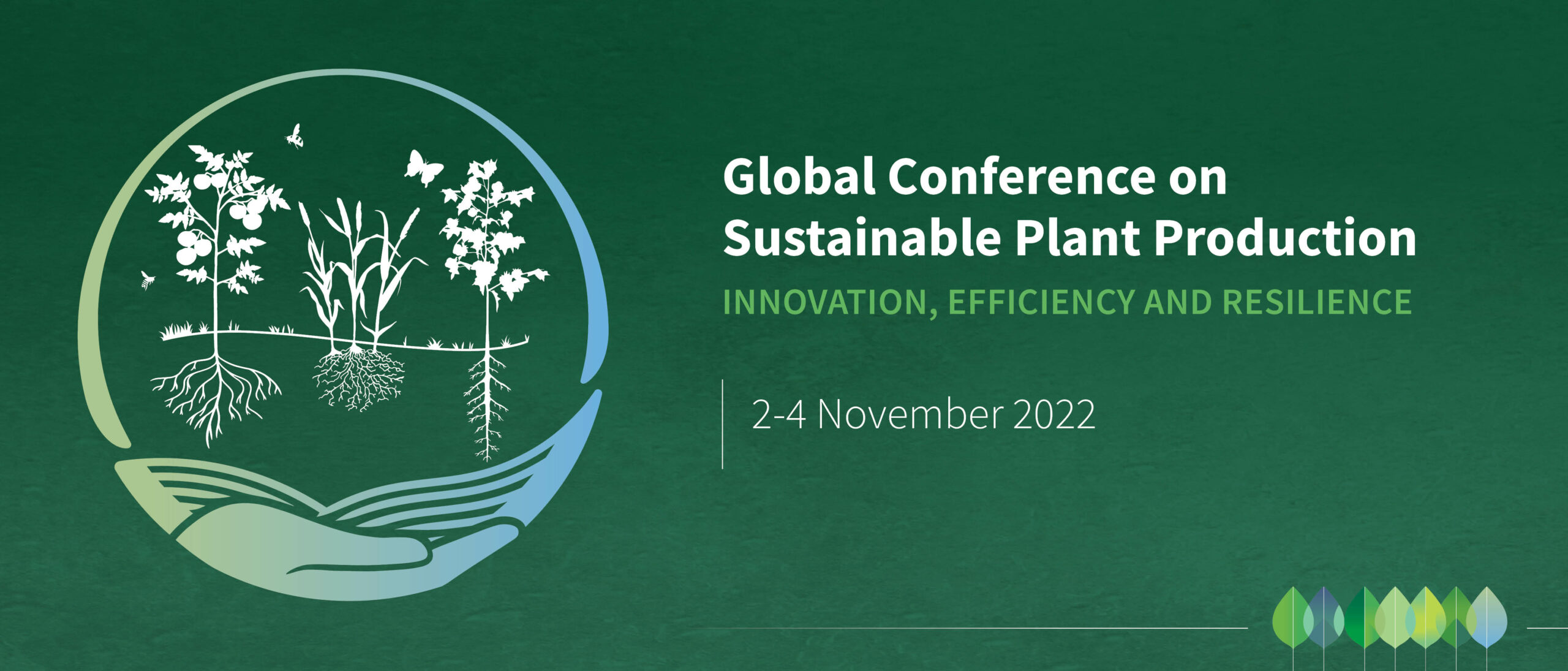 CGIAR @ FAO Global Conference on Sustainable Plant Production
Global Conference on Sustainable Plant Production
Date

02.11.22 > 04.11.22

Time

09:00 am > 05:00 pm

Location

Italy

Registration
The Food and Agriculture Organization of the United Nations (FAO) is organizing the first-ever Global Conference on Sustainable Plant Production (GPC) with the theme Innovation, Efficiency and Resilience, on November 2-4, 2022.
The GPC will provide a neutral forum for FAO Members, farmers, scientists, development agencies, policy makers, extensionists, civil society, opinion leaders, and the private sector for focused dialogues on innovation that creates efficient plant production systems with resilience to biotic and abiotic stresses, climate change, natural hazards and geopolitical disruptions. Tomorrow's agriculture will need to produce more food with less environmental footprints and contribute to strong local and diversified agrifood systems that are more resilient to shocks and disruptions.
The GPC will generate authoritative evidence for actions to realize the goals of FAO Strategic Framework 2022-31 for the transformation to MORE efficient, inclusive, resilient and sustainable agrifood systems for better production, better nutrition, a better environment and a better life, leaving no one behind, thus contributing to achieving the Sustainable Development Goals (SDGs), especially SDGs 1, 2 and 12.
CGIAR involvement
Martin Kropff, Co-Chair, Steering Committee and Keynote, Agrifood System Transformation
Ana Maria Loboguerrero, Vice Chair, Steering Committee and Keynote, Resilience and Climate Change
Marcela Quintero, Vice Chair, Steering Committee and Keynote, Integrated Approach and Agroecology
Jon Hellin, Member, Steering Committee and Chair, Field Cropping Systems
Channing Arndt, Member, Steering Committee and Chair, Farmers and Policy
Stay tuned for more on CGIAR's engagement at GPC2022.