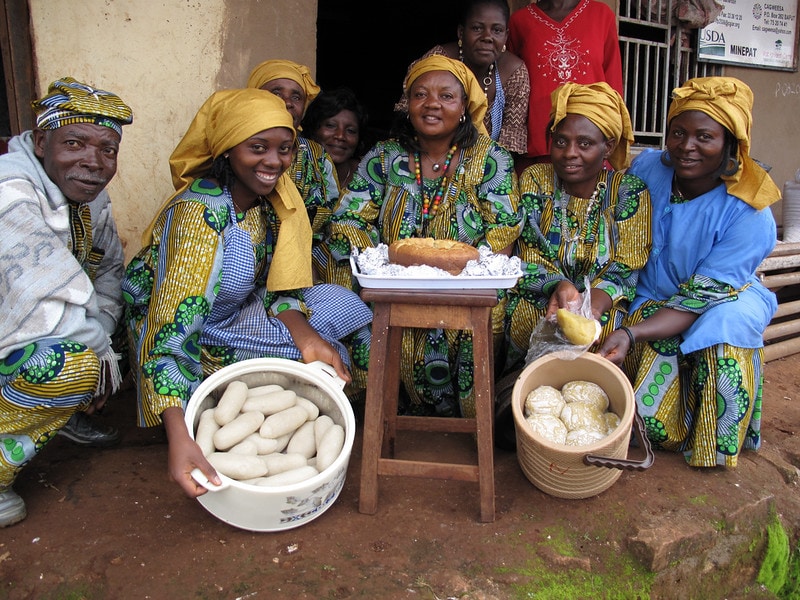 CGIAR @ AGRF 2022
Grow, Nourish, Reward — Bold Actions for Resilient Food Systems
Date

05.09.22 > 09.09.22

Time

12:00 am > 12:00 am

Location

Kigali, Rwanda

Registration
The Africa Green Revolution Forum (AGRF), Africa's premier forum for driving the food and agriculture agenda in the continent, will host its 12th annual summit under the theme "Grow, Nourish, Reward — Bold Actions for Resilient Food Systems" from September 5–9, 2022 in Kigali, Rwanda.
Together with the Government of Rwanda and the AGRF Partner's Group, the AGRF 2022 Summit will provide a platform to reflect on the coordinated large-scale action by leaders, institutions, investors, coalitions, and individuals to accelerate action towards translating commitments made into actionable strategies and progress on the ground.
The summit will convene leaders from governments, businesses, civil society, international organizations alongside innovators, financiers, experts, scientists, entrepreneurs, and youth. To journey along as they define game-changing solutions towards a food-secure Africa and food systems that deliver for people, planet, and prosperity.
The summit aims to deliver the following outcomes:
Climate Action – our people, our planet: The AGRF 2022 summit will provide a platform to elevate the coordinated African voice on climate action for COP27 in Egypt by outlining the challenges and identifying country-led solutions and pathways.
Nutrition and Diets: Healthy diets demand a systems approach that acknowledges the central role and responsibility of food systems across the world, working together across other key systems to provide better diets for all, while also sustaining the planet for future generations. The challenge of nutrition is dependent upon finding the right formula to deliver nutritious food in an affordable and environmentally sustainable way.
Innovations in Food Systems: The pressure on our food systems will require innovation in technology, science and policies tailored to address the needs of countries at a contextual level. These innovations need to be economical, socially sustainable, and environmentally sustainable.
Markets and livelihoods: This theme will explore: (1) The community-driven solutions and innovative policies that are dismantling these inequalities; (2) The shifts required at the policy and community level toward a food system that is equitable, inclusive, and sustainable; (3) The immediate actions needed to accelerate and foster inclusive growth and explore how we can create systems, mechanisms, and processes to ensure prosperity is more equitable across the board.
CGIAR's participation at AGRF 2022
CGIAR has a long history of engagement with AGRF. It is a member of the AGRF Partners' Group and is represented in the Steering Committee. CGIAR's participation will be framed around:
Food crisis response
Building research capacity in Africa
Resilience and adaptation
Monday, 5 September
Pre-summit side events
Title
Time
Convener
CGIAR Participation
PABRA 25th Anniversary
9:00-16:00
PABRA
Claudia Sadoff, CGIAR Executive Managing Director

Juan Lucas Restrepo, Global Director of Partnerships and Advocacy, CGIAR

Jean-Claude Rubyogo, Leader of Global Bean Programme, Alliance, and Director, PABRA

Joe Tohme, Director, Crops for Nutrition and Health. The Alliance

AICCRA side event: Resilient growth reimagined: Game-changing programs fostering food security in West Africa
14:00-15:30
AICCRA
Juan Lucas Restrepo, Global Director of Partnerships and Advocacy, CGIAR
Managing soil acidity for resilient food systems on the African continent
14:00-15:30
African Union Commission (AUC)

East African Community (EAC) Secretariat

Alliance for a Green Revolution in Africa (AGRA)

International Maize and Wheat Improvement Center (CIMMYT)

Sam Gameda, Soil Scientist, CIMMYT
Tuesday, September 6
Advancing Food Systems Action in the Face of Crisis
Title
Time
Convener
CGIAR Participation

Partnering for Sustainable Productivity

11:00-13:00
AGRA
Bernard Vanlauwe, R4D Director, IITA (speaker)

Parallel Session:

Where does the food systems science and policy agenda go from here?
11:30-13:00
MaMo and Akademiya 2063
Johan Swinnen, Director General, International Food Policy Research Institute (IFPRI)
Parallel Working Session: Crises Response and What We Learned from COVID-19
11:30-13:00
Crisis Response working group
Claudia Sadoff, CGIAR Executive Managing Director
Parallel Session: Scaling up innovations for climate-resilient food, land, and water systems in Africa
14:30-16:30
CGIAR
Claudia Sadoff, CGIAR Executive Managing Director

Juan Lucas Restrepo, Director General, CIAT and Biodiversity International

Kwesi Atta-Krah, Director, Country Alignment and Systems Integration (CASI), IITA

Harold Roy-Macauley, Managing Director, Regions and Partnership, CGIAR and Director General, AfricaRice
Wednesday, September 7
Climate Action through and for Food Systems
Title
Time
Convener
CGIAR Participation

Cassava Seed System Breakfast Meeting

with Nigeria's former President, Chief Olusegun Obasanjo:

Building resilience and creating jobs

07:30-08:50
IITA (BASICS-II) and TAAT
Alfred Dixon, Director, Development and Delivery, IITA

Lateef Sanni, Project Manager, BASICS-II

Athanase Nduwumuremyi, RTB Program Coordinator & Senior Scientist

Mercy Diebiru-Ojo, IITA Seed Specialist


Technical session: Producing and Adding More Value in African Food Systems

0:900-11:00
AGRA
Matieyedou Konlambigue, IITA Country Representative, Rwanda (speaker)
First Ladies Special Event: Increasing Access to Healthy Diets in the AU Year of Nutrition
Women in Agriculture Thematic Platform
Namukolo Covic, C

GIAR's Regional Director, East and Southern Africa and

ILRI Director General's Representative in Ethiopia, President of the Africa Nutrition Society (Moderator)
Technical Session
11:00-13:00
Jean-Claude Rubyogo, Director, Pan-African Bean Research Alliance (PABRA)
Thursday, September 8
Nutrition and Healthy Diets
Title
Time
Convener
CGIAR Participation
Building Diverse and Nutritious Food Markets in Africa
Lynn Brown, Director of Alliances and Policy, HarvestPlus (Speaker)
South-South Cooperation: Leadership from the Americas and Asia
11:00-13:00
ICA, AGRA and IFAD
Juan Lucas Restrepo, Global Director of Partnerships and Advocacy, CGIAR (Moderator)

Jacqueline d'Arros Hughes, Director-General, ICRISAT (speaker)

Bringing the latest in appropriate technology to African food systems, SMEs, and farmers: Mechanization, Digital Tools, Irrigation, & Energy
11:00-13:00
Markets and Infrastructure TP
Bram Govaerts, Director General, CIMMYT
Leveraging Data to Improve Intra-Africa Food Trade
11:00-13:00
Regional Food Trade TP
Johan Swinnen, Director General, International Food Policy Research Institute (IFPRI) (Speaker)
Value for Her
14:30-16:30
Women in Agriculture Thematic Platform
Nicoline de Haan, Platform Director, CGIAR Gender Platform (Speaker)
Friday, September 9
Markets and Livelihoods
Title
Time
Convener
CGIAR Participation
Sustainable Livestock, Small Ruminants, & Poultry
09:00-10:30
Sustainable Livestock Coalition and ILRI /GASL
Jimmy Smith, Director General, ILRI or Ian Wright, Deputy Director General, ILRI

Shirley Tarawali, Chair, Global Agenda for Sustainable Livestock (Moderator)

Closing Plenary: Stronger Together
11:30-13:00
Secretariat
Claudia Sadoff, CGIAR Executive Managing Director (Speaker)
Stay tuned for more on CGIAR's engagement at AGRF2022.