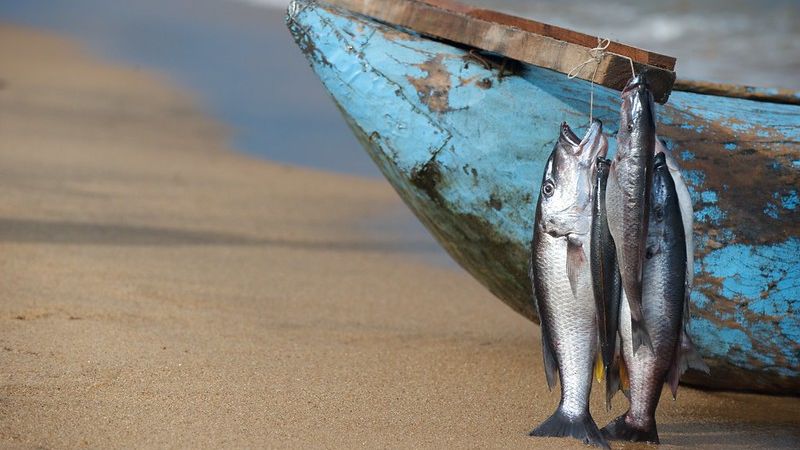 Virtual Dialogues: Building Forward Better with Aquatic Foods
Begin

29.07.20

End

29.07.20

Organiser
Location

Virtual
A high-level discussion on the contribution of aquatic food systems to global food and nutrition security and systems
Time: 10:30 – 12:00 (EDT) / 22:30 – 00:00 (UTC+8)
Date: Wednesday, 29 July 2020
Add this event to your calendar Outlook® Calendar | Google Calendar™ | iCal®
COVID-19 has exacerbated efforts to improve food and nutrition security around the world, demonstrating our food systems are not prepared to withstand shocks. As research agendas pivot to COVID-19 response, recovery and resilience; our challenge is not to restore the old food systems but to transform them to do better for people and planet.
Aquatic foods must be part of this solution. They are highly regenerative and naturally rich in the micronutrients that humans need. Despite their importance, aquatic food systems are frequently overlooked in important policy and investment decisions due to the critical gaps in knowledge needed to address the complex challenges set out in the 2030 global sustainable development agenda, made now even more urgent by the impact of the COVID-19 pandemic.
This discussion forum, hosted by WorldFish, seeks to build a concerted, science-based approach to ensure aquatic foods are an integral part of the response and recovery to COVID-19 and the transformation of global food systems towards healthier and sustainable diets.
Opening remarks: Gareth Johnstone, Director General, WorldFish
Panelists:
Manuel

Barange

, Director, Fisheries and Aquaculture Policy and Resources Division,

FAO

Robert Bertram, Chief Scientist, Bureau for Resilience and Food Security,

USAID

Jim

Leape

, William and Eva Price Senior Fellow, Co-Director, Center for Ocean Solutions, Stanford Woods Institute for the Environment
Gina Kennedy, Director of Food Systems,

USAID

Advancing Nutrition
Belinda Richardson, Program Officer, Agricultural Development, Bill & Melinda Gates Foundation
Johan

Swinnen

, Director General, International Food Policy Research Institute (

IFPRI

)
Closing remarks: Shakuntala Thilsted, Research Program Lead in Value Chains and Nutrition, WorldFish
Moderated by: Tana Lala-Pritchard, Director of Communications and Marketing, WorldFish
Don't forget to ask questions during the discussions via the question box and to follow @WorldFishCenter and the hashtag #aquaticfoods on Twitter for some more information on the forum.
We look forward to your active participation!
Want to know more and prepare for the discussion forum? Explore below our pick of publications and reports on Aquatic Foods: