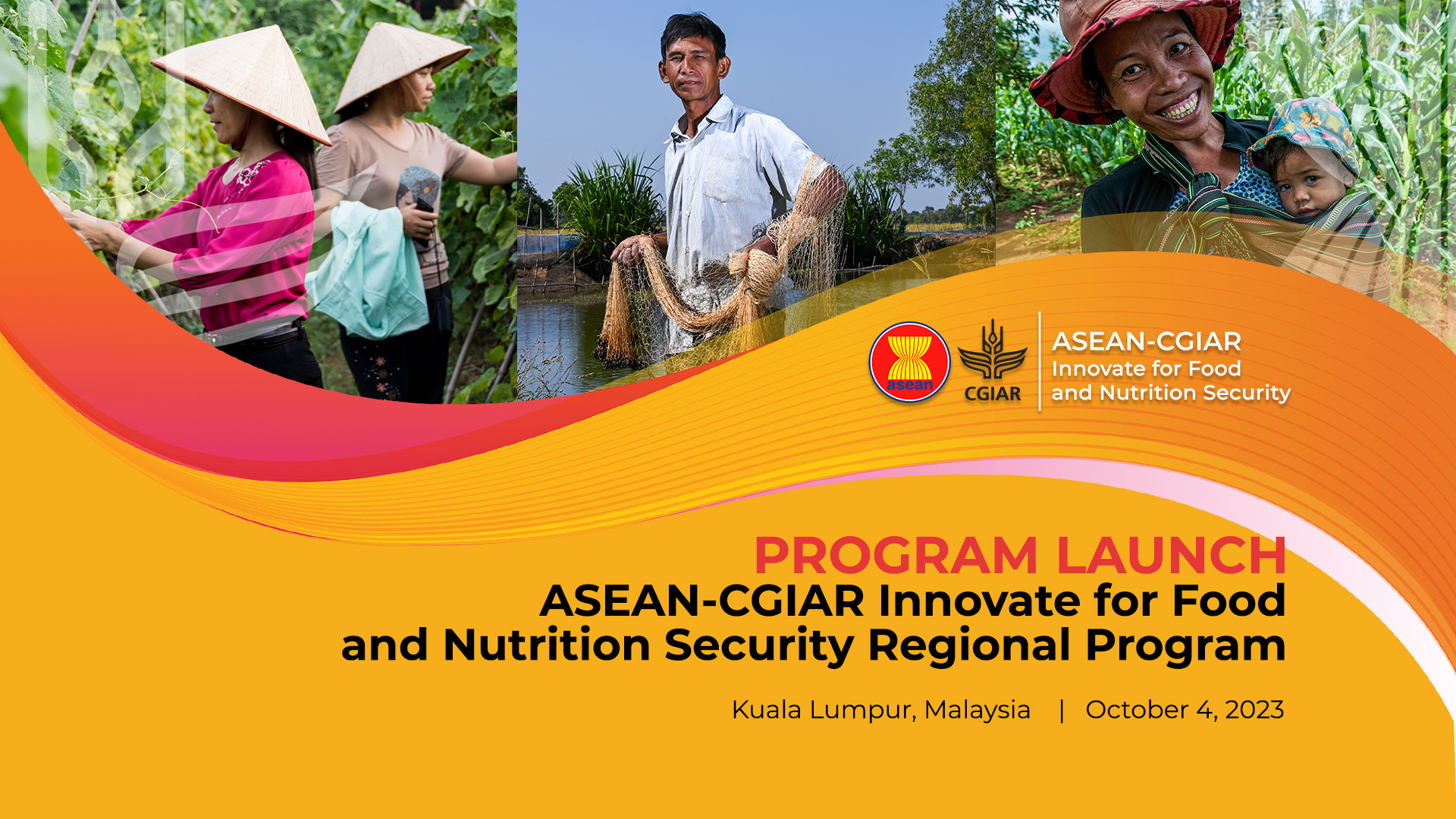 ASEAN-CGIAR Regional Program Launch
A Ten-Year Collaborative Effort to Strengthen ASEAN's Agrifood Systems
Date

04.10.23

Time

08:30 am > 09:30 pm

UTC+08:00

Location

Kuala Lumpur, Malaysia

Registration
The ASEAN-CGIAR Innovate for Food and Nutrition Security Regional Program is set to launch in Kuala Lumpur, Malaysia on October 4, 2023.
This ambitious program aims to enhance ASEAN's agri-food systems' resilience to climate change over the next decade, utilizing bold, integrated innovations. The launch day comprises a Planning Meeting and a celebratory Program Launch.
The Planning Meeting will focus on reviewing the ASEAN-CGIAR collaboration's progress, analyzing the intervention packages, and strengthening partnerships. In the evening, the formal launch marks the commencement of a journey towards improved livelihoods, affordable nutritious food, and a healthier environment in the ASEAN region.
This dual-segment event combines in-depth discussions with a celebration of a transformative initiative for comprehensive food and nutrition security.
Details on CGIAR participation will be added as more information becomes available.