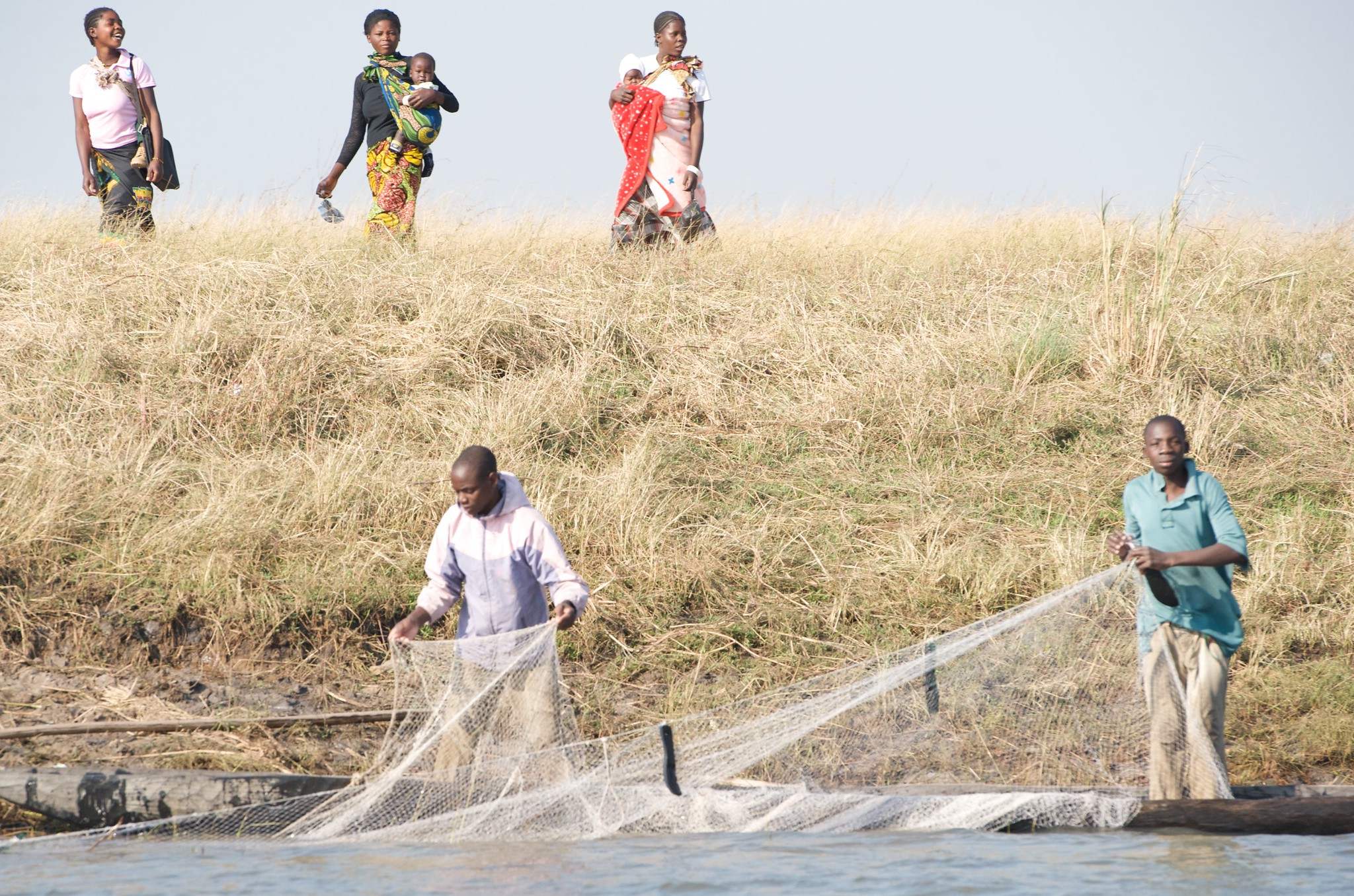 Africa Food Systems Summit 2023 (AGRF)
Recover, Regenerate, Act: Africa's Solutions to Food Systems Transformation
Date

05.09.23 > 08.09.23

Time

09:00 am > 08:00 pm

UTC+03:00

Location

Dar es Salaam, Tanzania

Registration
The Africa Food Systems Forum 2023 Summit will take place in Dar es Salaam, Tanzania, September 4–8, 2023.
CGIAR's core mission aligns with the African Food Systems Forum (AGRF), focusing on evidence-based solutions for sustainable agricultural transformation, and will actively participates in AGRF as a Partner Group member, contributing evidence-based solutions and facilitating dialogue to shape priorities at AGRF Summits.
Africa Food Systems Forum (AGRF) 2023 Summit 
AGRF, previously known as the African Green Revolution Forum, serves as a key player in advancing Africa's sustainable food and agricultural agenda, convening diverse stakeholders annually.
The 2023 Summit, themed "Recover, Regenerate, Act: Africa's Solutions to Food Systems Transformation," aims to facilitate practical discussions and agreements for enhancing food security and livelihoods across Africa.

By fostering political will and advancing policies and investments, the summit aligns with the AU Malabo Declaration, Africa's Agenda 2063, and the Sustainable Development Goals (SDGs).
SCHEDULE OF EVENTS
CGIAR Speaking Engagements in the Main Program
| | | | | | | |
| --- | --- | --- | --- | --- | --- | --- |
| Key: | Policy Symposium | Plenary Session | Other Event | Side Event | Merged Event | Arbe Event |
Time

Location

Event

CGIAR participation


08:00 – 12:30

Julius Nyerere International Conference Centre

Youth Focused Event:




–

Youth entrepreneurship and climate action (SACAU)




– Inclusive Partnerships for Africa's youth-led

agri

-transformation (FAO) 




– Food system value chains for women and youth (CGIAR GENDER IMPACT PLATFORM)

SACAU

FAO

CGIAR GENDER IMPACT PLATFORM

AGRA

 

08:30 – 10:00

Julius Nyerere International Conference Centre

Realizing the power of vegetables (

WorldVeg

)

 


The Bean Corridor as a Transformative and Inclusive Food Systems Approach (PABRA)

World

Vegetable Centre

PABRA

CGIAR

 

11:00 – 12:00

Julius Nyerere International Conference Centre

Role of Science in Agribusiness CSA Acceleration

 

 

11:00 – 12:30
Ruaha Hall, Julius Nyerere International Conference Centre


Agribusiness Acceleration approaches for CSA innovation, resilience, gender and social inclusion

Inga-Jacobs Mata IWMI, CGIAR
Mercy Zulu-Hume, CGIAR
Stephanie Jaquet, AICCRA
Aminata Diallo AICCRA
Norman Mugisha  CGIAR
Godefroy Grosjean, CGIAR

11:00 – 12:30

Julius Nyerere International Conference Centre

Agri-innovations for transformative food systems

 




R&D investment for African smallholder innovation 

14:00 – 17:00

Julius Nyerere International Conference Centre

Defining Africa's Fertilizer and Soil Health Vision

Bernard Vanlauwe CGIAR, IITA

14:00 – 17:30

Julius Nyerere International Conference Centre

Soils Focused Events:

– Promoting indigenous crops for increased soil and human health and climate change resiliency (AAP) 
– Building Healthy soil Ecosystems (CIFOR/ICRAF) 
– Resolving the Organic Input Equation of Integrated soil Fertility Management towards Enhanced Productivity, Profitability, and soil health (CGIAR) 
– Rehabilitating acid soil and managing landscape for resilient food systems on African continent (AGRA) 
– Innovative Fertilizer Financing Mechanism (AFAP) 

 

16:00 – 17:30

Ruana Hall, Julius Nyerere International Conference Centre

Thriving Africa with Aquatic Foods
The event will convene voices from Zambia to Kenya to spotlight the crucial role and opportunity aquatic foods offer to sustainably ramp up nutritious food production.

Victor Siamudaala, WorldFish

Rahma Adam, CGIAR, WorldFish

16:00 – 17:30

Julius Nyerere International Conference Centre

Advancing Africa's women & youth through sustainable livestock

 

Heifer

ILRI

GDP

Land

o'Lakes

 
Time

Location

Event

CGIAR participation


07:00 – 09:00

Julius Nyerere International Conference Centre

Soil as a Strategic Tool for Food Security, Nutrition and Food Systems Transformation

07:00 – 09:00

Julius Nyerere International Conference Centre

Food Sovereignty and Resilience

09:00 – 11:00

Julius Nyerere International Conference Centre

Plenary Session: Opening Ceremony: Recover, Regenerate, Act: Africa's Solutions to Food Systems Transformation

Simeon Ehui, CGIAR

John Ulimwengu, IFPRI

11:30 – 13:30

Julius Nyerere International Conference Centre

Civil Society Forum

Panel 1:  What are you most worried about today that forms the basis of your advocacy? 

Panel 2 Advancing Africa's Agricultural systems in the face of Climate change. 

Juan Lucas Restrepo, 

CGIAR, the Alliance of Bioversity International & CIAT

Appolinaire Djikeng, CGIAR, ILRI

15:00 – 17:00

Julius Nyerere International Conference Centre

Africa's Fertilizer and Soil Health Vision 

Panel 2: Soil Health in the Food Systems: Feeding a Growing Continent 

17:00 – 17:30

Julius Nyerere International Conference Centre

Science diplomacy for inclusive impact

 

17:00 – 18:30

Julius Nyerere International Conference Centre

Innovation and Research Launch Pad


Jean Claude Rubyogo, PABRA, the Alliance of Bioversity International & CIAT

Time

Location

Event

CGIAR participation


07:00 – 09:00

Julius Nyerere International Conference Centre

 A Prosperous Africa through Resource-Efficient Farming and Seed Systems


07:00 – 09:00

Julius Nyerere International Conference Centre

Regenerative Agriculture Data: Generate "local" evidence

 

07:00 – 09:30

Julius Nyerere International Conference Centre

AGRA Partners Breakfast Meeting (by invitation only)

 

Juan Lucas Restrepo, CGIAR, the Alliance of Bioversity International & CIAT


09:00 – 11:00

Julius Nyerere International Conference Centre

Plenary Session: Transforming African Food Systems for Stronger Nutritional Benefits

Namukolo Covic

, CGIAR, ANS
Shakuntala Thilsted, WorldFish


Liz Ogutu,

AGRF, IFRI-HarvestPlus & AGRF


09:00 – 18:30

Julius Nyerere International Conference Centre

Pitch AgriHack Finale and AYuTe Showcase 
11:30 – 13:30

Julius Nyerere International Conference Centre

Parallel Session: The Cost of a Healthy Diet 

Susan Kaaria, AWARD, CIFOR-ICRAF


17:00 – 17:30
Julius Nyerere International Conference Centre


Scaling Roots & Tubers Innovations for Resilience

 
Time

Location

Event

CGIAR participation


09:00 – 10:30

Julius Nyerere International Conference Centre

Policy symposium 1: Transforming African Food Systems to Cope with Climate Change

Policy symposium 2: Local Procurement to catalyze food systems transformation

Arun Balal, HarvestPlus

Bram Govaerts, CIMMYT
Simeon Ehui, CGIAR
Evan Girvetz,

the Alliance of Bioversity International & CIAT

Baboucarr Manneh, CGIAR & AfricaRice
Namukolo Covic, ILRI
Simon Heck, CGIAR
Enock Chikava, Bill & Melinda Gates Foundation

10:30 – 13:30

Julius Nyerere International Conference Centre

Ministerial Roundtable: Country Actions to Progress Pathways to Food Systems Transformation (by invitation only)
11:00 – 13:00

Gombe Room, Julius Nyerere International Conference Centre

Harvesting Success: Impact Measurement and Management as a Catalyst for Agribusiness Growth and Food Systems Transformation

Stephanie Jaquet, AICCRA
Dorcas Jalango, AICCRA
Peter Wamicwe, CGIAR
Valentina Giombini, Alliance of Bioversity International & CIAT

11:30 – 13:30

Julius Nyerere International Conference Centre

Plenary Session: Council of the Wise – Intergenerational Conversation with the Wise Leaders: Roundtable 2: Climate Change

Lindiwe Majele Sibanda, CGIAR


19:30 – 22:00
State House

AGRF GALA dinner and Africa Food Prize Award Ceremony (by invitation only)


Lindiwe Majele Sibanda, CGIAR
Time

Location

Event

CGIAR participation


07:00 – 09:00

Julius Nyerere International Conference Centre

Resilient Futures: Transforming Africa's Food Systems through One Health

Towards a Multidisciplinary Approach for Food Systems Transformation in Africa

World Bank

CGIAR

IFPRI

ILRI

AGRA

 

08:30 – 09:00

Julius Nyerere International Conference Centre

Good morning AGRF
09:00 – 10:00

Julius Nyerere International Conference Centre

Innovating for climate-friendly food systems

 

09:00 – 11:30

Julius Nyerere International Conference Centre

Plenary Session: Journey Towards COP28 – Roundtable 1: Food Systems into National Plans and Implementation Mechanisms

Johan Swinnen, CGIAR, IFPRI


09:00 – 11:30
Julius Nyrere International Conference Centre

Parallel Session: Green Financing Framework for Food Systems Transformation

Juan Lucas Restrepo, CGIAR, the Alliance of Bioversity International & CIAT


09:00 – 11:30

Julius Nyerere International Conference Centre

Sustainable Livestock and Pastoralism Transformation