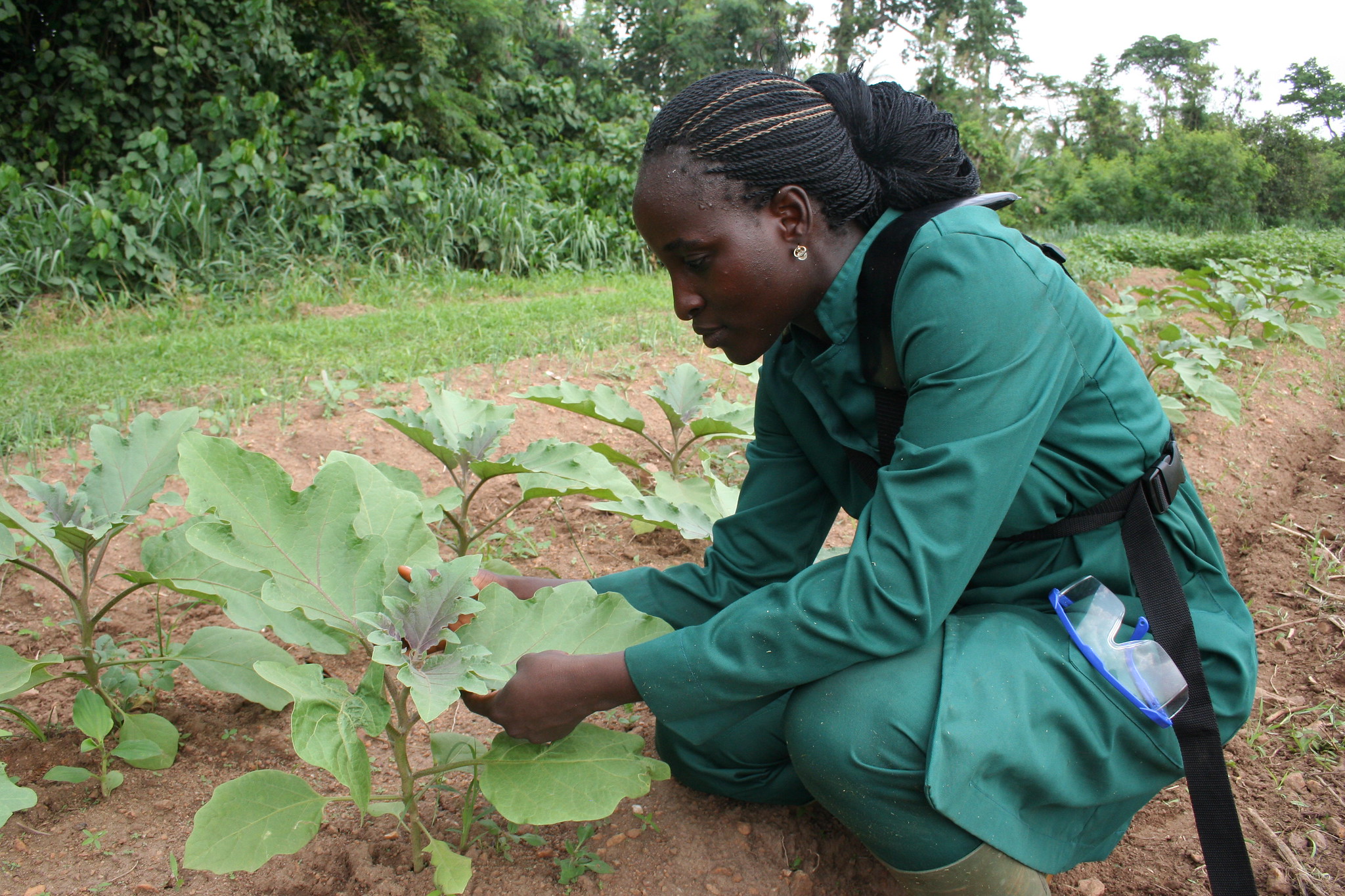 COP27 Official Side-Event: Accelerating Climate Adaptation in Agriculture – A Youth Perspective
Date

14.11.22

Time

03:00 pm > 04:30 pm

Location

Akhenaten Room, Sharm El-Sheikh, Egypt
About the event
This UNFCCC COP27 Official Side-Event, co-hosted with the Ban Ki-moon Center (BKMC) and FAO, will consist of a multistakeholder dialogue addressing the biggest challenges African youth smallholder farmers are facing in adapting to climate change. Global leaders and young African agripreneurs will exchange on innovative and just solutions in their local communities.
Date: Monday, November 14, 2022
Time: 15:00–16:30 EGY
Location: Akhenaten Room, Blue Zone, COP venue in Sharm El-Sheikh, Egypt
Claudia Sadoff, CGIAR's Executive Director, will deliver the closing remarks.
See the schedule of CGIAR events at COP27, and the schedule of events at the first-ever Food and Agriculture Pavilion at COP, hosted by CGIAR, FAO and the Rockefeller Foundation.
Livestream
Not going to COP27? You can catch the livestream on the UNFCCC website. Link coming soon.
Tentative event program
Time
Run of show
Speakers
15:00
High-Level Welcome Remarks

Katrin Harvey, COO, BKMC
8th UN Secretary General Ban Ki-moon

15:09
Opening Statements

Minister (TBC)
Minister (TBC)

Maria Helena Semedo, Deputy Director-General, FAO

BKMC Agri Champion 2022

15:21
Moderated Roundtable Discussion: A Youth Perspective on Agricultural Adaptation

Key Issues for Youth
Key Solutions for Youth

Sophie Aujean, Director of Advocacy, Fairtrade International (Moderator)

Minister (TBC)
Minister (TBC)
Deborah Osei-Mensah, Fairtrade Ambassador and cocoa producer,

Asunafo Cocoa Farmers

Azeez Salawu, BKMC Agri Champion 2022
Richard Kachungu, BKMC Agri Champion 2022

16:21
Roundtable Wrap-Up
16:26
Closing Remarks

Claudia Sadoff, Director General, CGIAR
Header image: A participant in the International Institute of Tropical Agriculture (IITA) Young Agripreneur Programme, which promotes youth participation in agribusiness with hands on skills training in farming and entrepreneurship. Credit: Busani Bafana/IPS