Decisions taken by CGIAR's key governing bodies are all publicly available and logged in searchable registers. For more information on how CGIAR's Governance works, click here.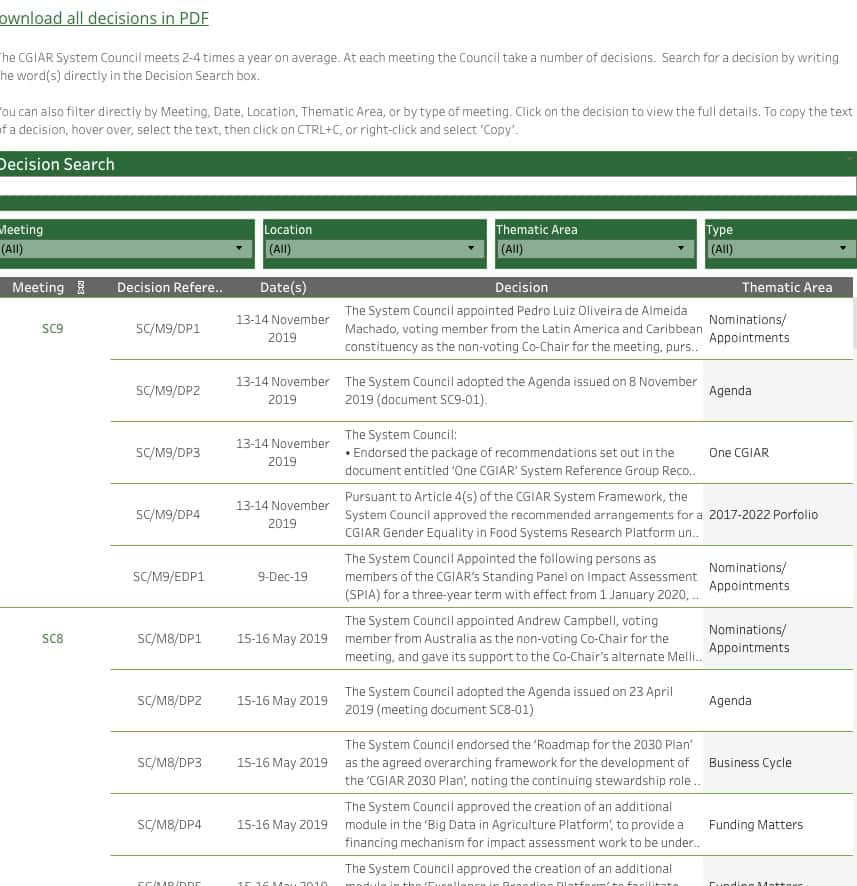 System Council Decision Register
The System Council, whose voting members include CGIAR Funders and developing country representatives, reviews the strategy, mission, impact and continued relevance of CGIAR in a rapidly changing landscape of agricultural research for development.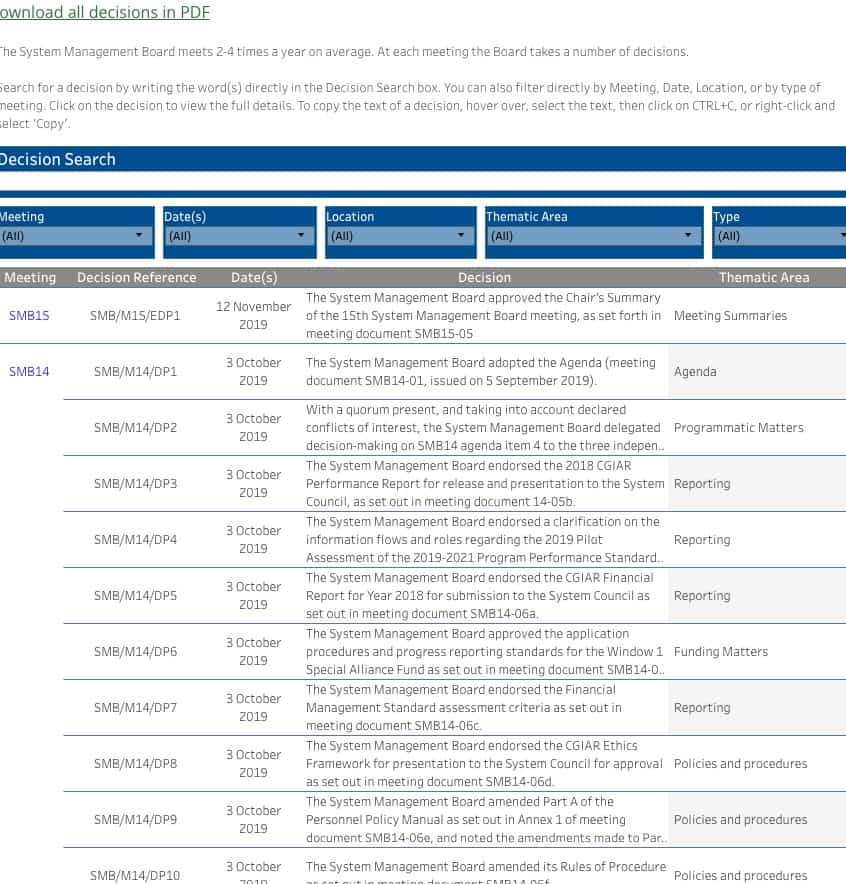 System Management Board Decision Register
Working in partnership with the System Council, the System Management Board keeps under review the effectiveness of the CGIAR System, and adopts and monitors compliance with CGIAR policies, procedures and guidelines.