Posted by

Published on

26.11.19
For Bello Abu Bakkar and his community in southern Nigeria, the appearance of a very small creature was the beginning of a very big problem. The maize farmer and president of Nigeria's Maize Association knew that something had to be done.
In its larval stage, the fall armyworm – Spodoptera frugiperda, of the order Lepidoptera: Noctuidae, which grows to become a moth later in its life cycle – poses a huge threat to farmers.
Migrating up to 500 kilometers per generation, the fast-spreading pest feeds on more than 80 crop species, including maize. Due to its rapid reproduction rate and destructive capacity of plants at different growth stages, it can destroy entire crops almost overnight. 
The name "armyworm" refers to the species' invasive behavior. Reports of the fall armyworm's appearance in Nigeria started in January 2016 in the southern state of Oyo. By June the following year, the pest had spread to 22 of the country's 36 states. The year after that, it was present in all states and the Federal Capital Territory. 
As maize growers, Bello and his community were concerned for their livelihoods. The fall armyworm invasion was estimated to pose threats of $3-6 billion in annual damage to maize and other crops on the African continent. 
With maize as an everyday staple, the community was not only worried about their income, but their food security as well.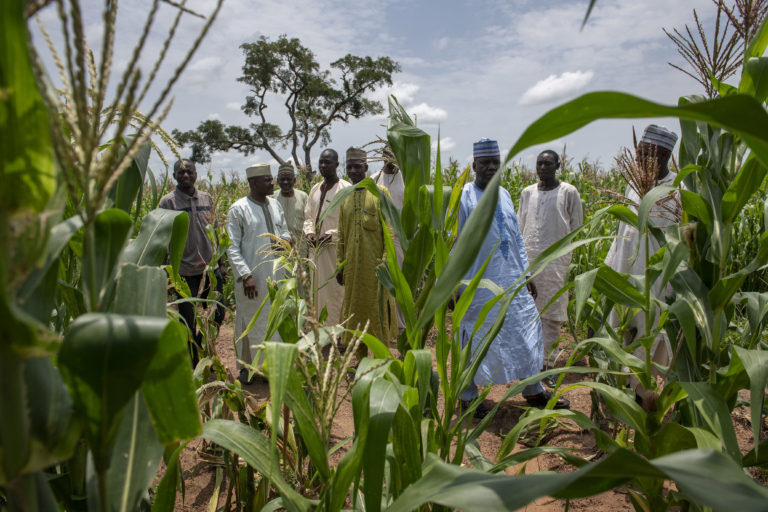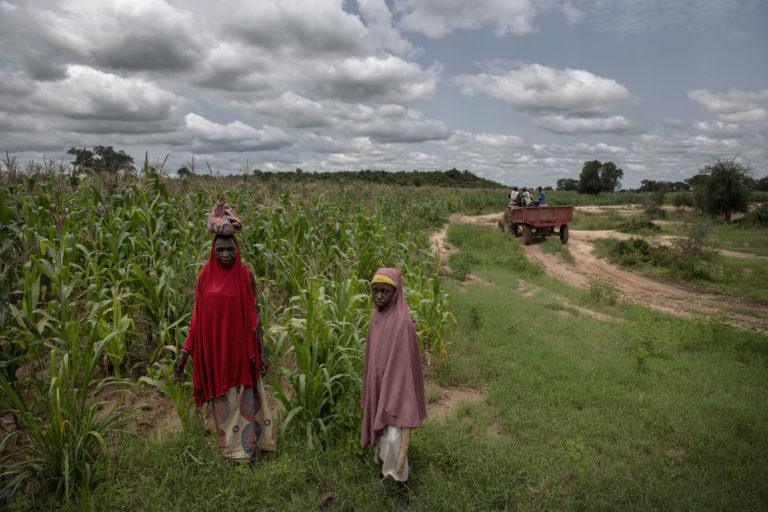 But on closer inspection, it seemed that the invasive pest preferred some maize varieties over others. 
Dr Abebe Menkir and other scientists and breeders from the International Institute of Tropical Agriculture (IITA) and the CGIAR Research Program on Maize (MAIZE) took advantage of the high level of infestation of the pest as an opportunity to identify which maize varieties and lines showed greater tolerance.
The more tolerant maize inbred lines were selected for use to develop synthetic and hybrid varieties, which are now being tested under both artificial and natural infestation. 
Artificial infestation with fall armyworm larvae is being used to further screen adapted maize inbred lines for tolerance to the pest. The most tolerant lines will be used to develop varieties and hybrids intended for further testing and use by farmers like Bello.   
Scientists are also screening inbred lines introduced to Nigeria by the Agricultural Research Service at the United States Department of Agriculture (USDA-ARS). The lines, which have shown resistance to the pest in the US, are being screened under artificial infestation with the type of fall armyworm now found across Nigeria. 
In eastern and southern Africa, the maize team working under MAIZE at the International Maize and Wheat Improvement Center (CIMMYT) are also making intensive efforts to identify and develop improved maize hybrids with genetic resistance to fall armyworm. 
The pest-resistant maize varieties are expected to become a complementary component of a management strategy that includes biological control agents, pesticides and other options for controlling damage to local food crops.  
Donor acknowledgements
This research is made possible thanks to Contributors to the CGIAR Trust Fund, and other funding partners who provide invaluable support to CGIAR Research Programs through targeted projects and bilateral investments in CGIAR Research Centers. Please consult our Funders page for more details.
More photo stories