The CGIAR Excellence in Breeding Platform (EiB) provides the only CGIAR-wide structure for breeding. Through the Crops to End Hunger initiative there is an important breeding modernization initiative taking place across CGIAR breeding programs, and the role of EiB in this is critically important.
In 2019, EiB evolved from its core mission of making breeding tools, services and know-how more available to become an active catalyst for change in CGIAR breeding programs, particularly through:
Strategic and detailed improvement plans developed by all CGIAR breeding programs, and select national agricultural research systems (NARS) in Africa, through consultation with EiB;
Targeting of Crops to End Hunger funds toward high-impact modernization projects;
Development of shared services and System-level tools, using aggregated demand to achieve reduced costs. Currently, shared services include low-cost genotyping, while future services in development include biometrics, a mechanization support network, laboratory analyses, digitization of breeding operations and data management.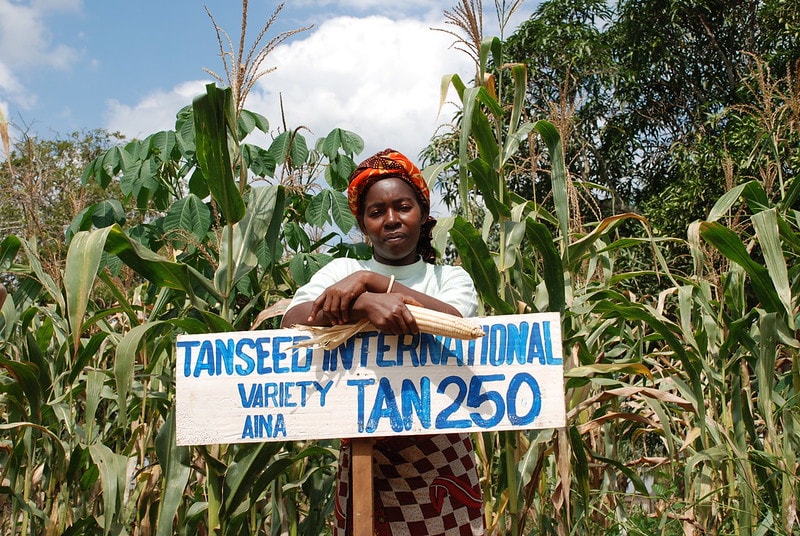 The improvements taking place across CGIAR fit within an overall vision for CGIAR breeding, an eight-point blueprint for high-impact breeding programs developed by EiB in consultation with CGIAR, NARS and private sector experts.
In the area of breeding program management, EiB built on its leadership in the development of standard practices for using product profiles by adapting a stage-gate system for use in CGIAR breeding programs. This allows data-driven decisions to be made throughout variety development to ensure breeding programs deliver the right varieties.
The optimization of breeding programs to deliver varieties needed by farmers continued apace, by convening a community of practice and developing tools to apply quantitative genetics approaches to breeding. A new grant will allow EiB to use computer simulations to advise breeding programs on optimum approaches.
Genotyping services have become self-sustaining with no outside funding required, with US $2 million of business volume generated by breeding programs making use of low-cost and world-class genotyping services. An agreement with the Indian Council of Agricultural Research (ICAR) will expand genotyping use in South Asia, while a regional coordinator was recruited to expand adoption in Africa.
By the end of 2019, assessments of breeding operations had taken place across CGIAR, supporting the development of improvement plans, shared services and equipment purchasing. A training program in continuous improvement approaches was piloted with the International Maize and Wheat Improvement Center (CIMMYT).
EiB supports the coordination of various software and data management projects in CGIAR to achieve greater integration, focusing in 2019 on the integration of field data collection apps (Fieldbook) and genotyping service support apps (the Genomic Open-source Breeding informatics initiative [GOBii], and the Breeding Management System [BMS]) alongside data management systems through the Breeding API (BrAPI).
Header photo: Two laborers pour harvested rice grains into a specially labeled packet for seed collection and storage in Cali, Colombia. Photo by J. Turner/CCAFS.