Global Communications Lead for Water Systems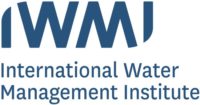 From
Published on

28.04.22
Bring your experience in communications to the International Water Management Institute (IWMI), a CGIAR Research Center, and enhance the impact of our critically important work. The Global Communications Lead for Water Systems will inspire a mission-driven, multicultural team of communications, multimedia, information management and content creation specialists who enhance and raise the impact and global profile of our research and water systems science in general.
Fueled by our mission to provide water solutions for sustainable, climate-resilient development, you will connect to and exploit global and regional trends and opportunities to promote our work. You will collaborate with scientists to help them turn research for development into impactful communication products to expand our global presence.

Key functions will include the following:
Lead the development, creative thinking, implementation and monitoring of communications, media and outreach strategies to build the reputation of IWMI and the CGIAR Water Systems department, and maximize the policy and development impact of our research across Asia and Africa.
Coordinate the media outreach, which includes identifying promising stories, writing media releases and op-eds, developing press kits, and building relations with media outlets and other communication partners.
Build the capacity of researchers, communications staff and senior leadership to develop content for multiple media, and use communications effectively to amplify our important work.
Make effective, strategic use of a broad range of communication tools to repackage and communicate our research to key target audiences including policymakers, development agencies, donors and the private sector.
Redefine and manage IWMI's brand and messaging within the CGIAR context to ensure it is a global thought leader onwater-related issues and continues to resonate with funders and partners.
Management of the communications team at IWMI headquarters and oversight of regional communication staff.
We are looking for candidates with a university degree and at least 10 years of relevant experience in journalism, public relations, international studies or a related field. Candidates with a strong understanding of media/communications (preferably internationally), experience with a range of communication tools and techniques, and the proven ability to understand scientific and technical concepts and communicate these clearly to various audiences across both social media and traditional media formats are encouraged to apply. Candidates should have strong writing and editing skills, with a fluent command of English,

What we are offering:
This is a globally recruited position with a competitive salary commensurate with experience, an attractive retirement plan, comprehensive international health insurance, life insurance, accidental death and dismemberment (AD&D) insurance, long-term disability insurance coverage and a transportation allowance. The duration of the contract will initially be for a three-year period with possible extension.
How to apply:
Apply for the position by following the application instructions at www.iwmi.org/jobs. We will be accepting applications through 24:00 (Sri Lanka time) May 31, 2022 (applications will be reviewed on a rolling basis). Receipt of all applications will be acknowledged, but only short-listed candidates will be contacted.