Just launched: The CGIAR User Research Toolkit!
From

CGIAR Initiative on Digital Innovation

Published on

02.11.23

Impact Area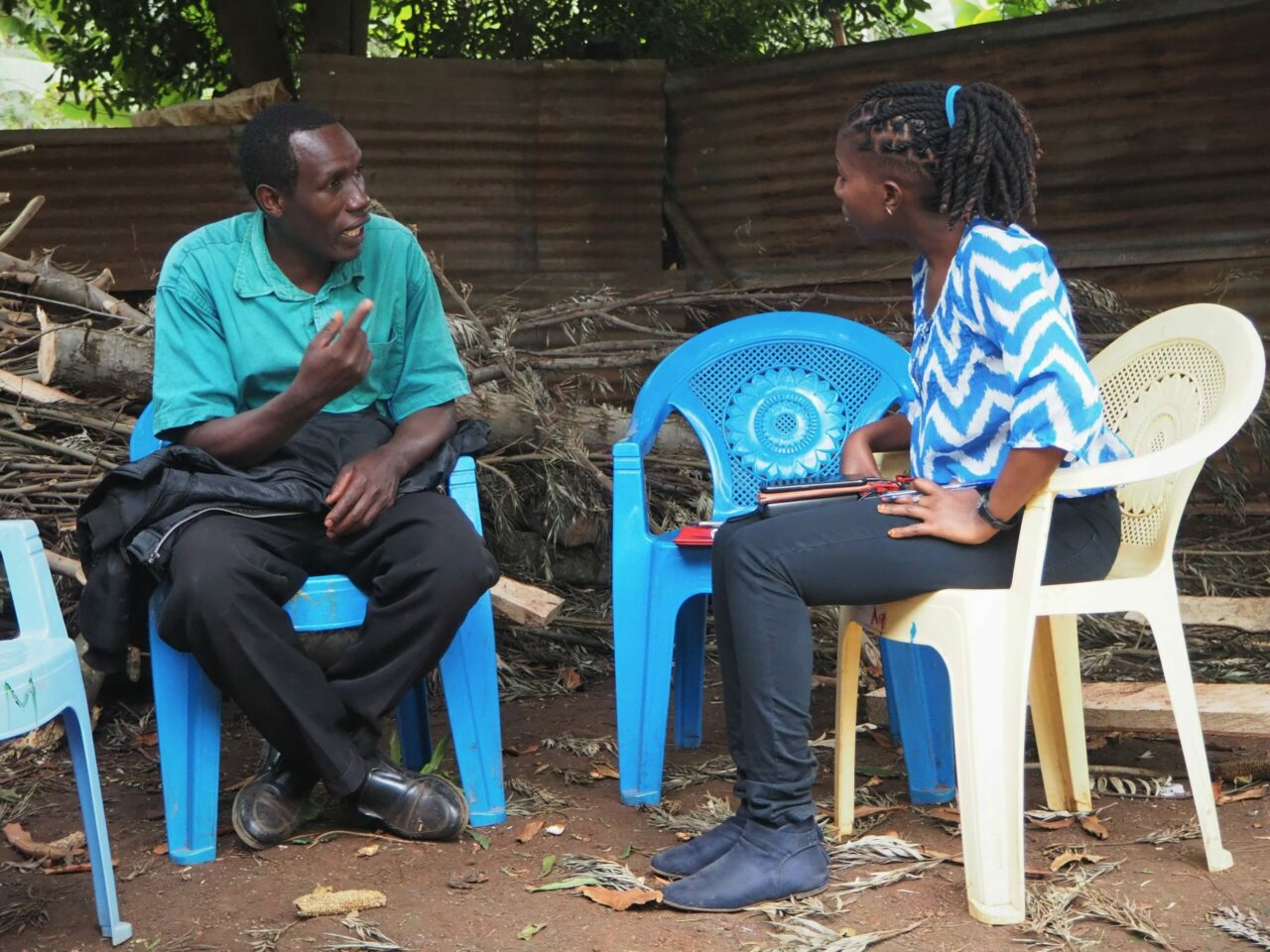 The CGIAR Digital Innovation Initiative together with Excellence in Agronomy is launching the uxtools4Ag toolkit supporting CGIAR researchers to plan and execute state of the art user research to foster human-centered innovation development.
Top photo credit: Mariette McCampbell
Agricultural researchers are increasingly developing digital solutions to transform the livelihoods of farmers in low- to middle-income countries. However, it has proven challenging to develop tools that achieve impact at scale. Human-centered design has arisen as a solution that is increasingly required for international applied research, including in CGIAR. To support uptake, the Initiatives on Digital Innovation and Excellence in Agronomy have launched the User Research Toolkit (uxtools4ag.org).
When user research is the difference between success and failure
Agripath, funded by the Swiss Development Corporation (SDC) and the German International Cooperation (GIZ), is an action-research project taking place across five countries. Agripath has developed several mobile phone applications under Farmbetter LLC., successfully using Whatsapp to match farmers with tailored climate change management solutions in Uganda, Tanzania, Kenya, Burkina Faso, Ecuador, Columbia and India.
Farmbetter then decided to scale into an unfamiliar context, Nepal. This introduced a new challenge: experience shows that for a digital intervention to be successful, it needs to work with people's existing habits.
Farmbetter conducted human-centered design-led engagements with farmers and extension agents, identifying their technology habits and the barriers they face in receiving information. They also found a crucial flaw: Nepali farmers were unfamiliar with Whatsapp, being more familiar with Facebook Messenger.
Through thorough User Research, Farmbetter could avoid investing resources in an implementation that was likely to fail, and could weigh up the cost of translating their solution to Facebook messenger ahead of time.

A user profile. Credit: Charles-Mwizerwa / IITA
What is User Research?
User Research aims to understand users better in building innovations meant to serve them. More specifically, User Research is the collection and interpretation of data to understand behaviour, needs, experience and motivations of future users for a product in the design or redesign phase.
It is sometimes called User Experience Research (UX Research). Different from User Interface Research (UI Research), it goes beyond the analysis of the interface (App menu or website layout) and addresses your future users' motivations and behaviour. There is a wide array of methods and best practices to get closer to your users' universe of concepts, day to day routines, and prior experiences. All these will shape how he or she perceives of your innovation.
Technology-led design starts with the question of what is possible technically, or from a scientific standpoint. Although it seeks to address a real-word problem, this process often comes up against unforeseen problems because it is not a good fit with potential users or their context.
Human-centered design involves User Research to understand how users, for example farmers or market actors, experience the problem you wish to solve for them or the product you built to solve it. When these human-centered design ideas are assessed against the technical and practical options for a solution, this is considered a design thinking approach.
User Research is similar to other types of academic research in that it involves quantitative and qualitative methods to learn more about the research subject. However, it differs in that it aims to understand behaviour in a very specific (product-related) context, in early phases often uses small samples that match the target audience and produces actionable design outputs as outcome. User Research is meant to spark design ideas to be tested, and to a lesser degree to prove hypotheses.
User Research collects three main types of data:
Behavioural data: Qualitative and quantitative insights into what users do when faced with your product.
Attitudinal Data: People's opinions on a topic or how they perceive your product, gathered interviews, focus group discussions or surveys.
Contextual Data: Infrastructure and socioeconomic constraints can determine whether user can access, use or afford your product.
The uxtools4Ag toolkit is a simple set of guidelines and a library of methods that will empower researchers to start applying human-centered design in new innovations. The goal is to support the brilliant applied research taking place across CGIAR to result in more impactful and sustainable digital solutions.
The toolkit introduces the phases of User Research, which can be applied during project planning or during re-evaluation of a tool, divided into the planning, exploratory, explanatory and evaluative research phases. For example, a good first step is to develop a detailed User Persona, using our tools to explore who you are targeting with the intervention and the solutions they may benefit from. A digital ecosystem analysis or expert interviews can explain which solutions are likely to be possible. Finally, multiple tools exist to evaluate how well the product works in reality, such as A/B testing or user journey maps.
The goal is to start small and learn from experience. Although it requires time and resources to incorporate into your research project, even simple exercises can have a critical impact on research success.
Ready? Go and start exploring!
Visit uxtools4ag.org and try creating a User Research Plan.
Browse our library of methods to identify the solution that can help you test your hypotheses and understand your users better.
Test early with prototypes and adopt a mindset of continuously evaluating and iterating, using the methods available.
Let us know your feedback or if you need further advice: uxtools4Ag@cgiar.org
Sign up for a future workshop and information on the User Research methodologies.