New study explores the drivers of antibiotic use in poultry farms in Senegal
From
Published on

23.03.23

Impact Area
Funders

Sweden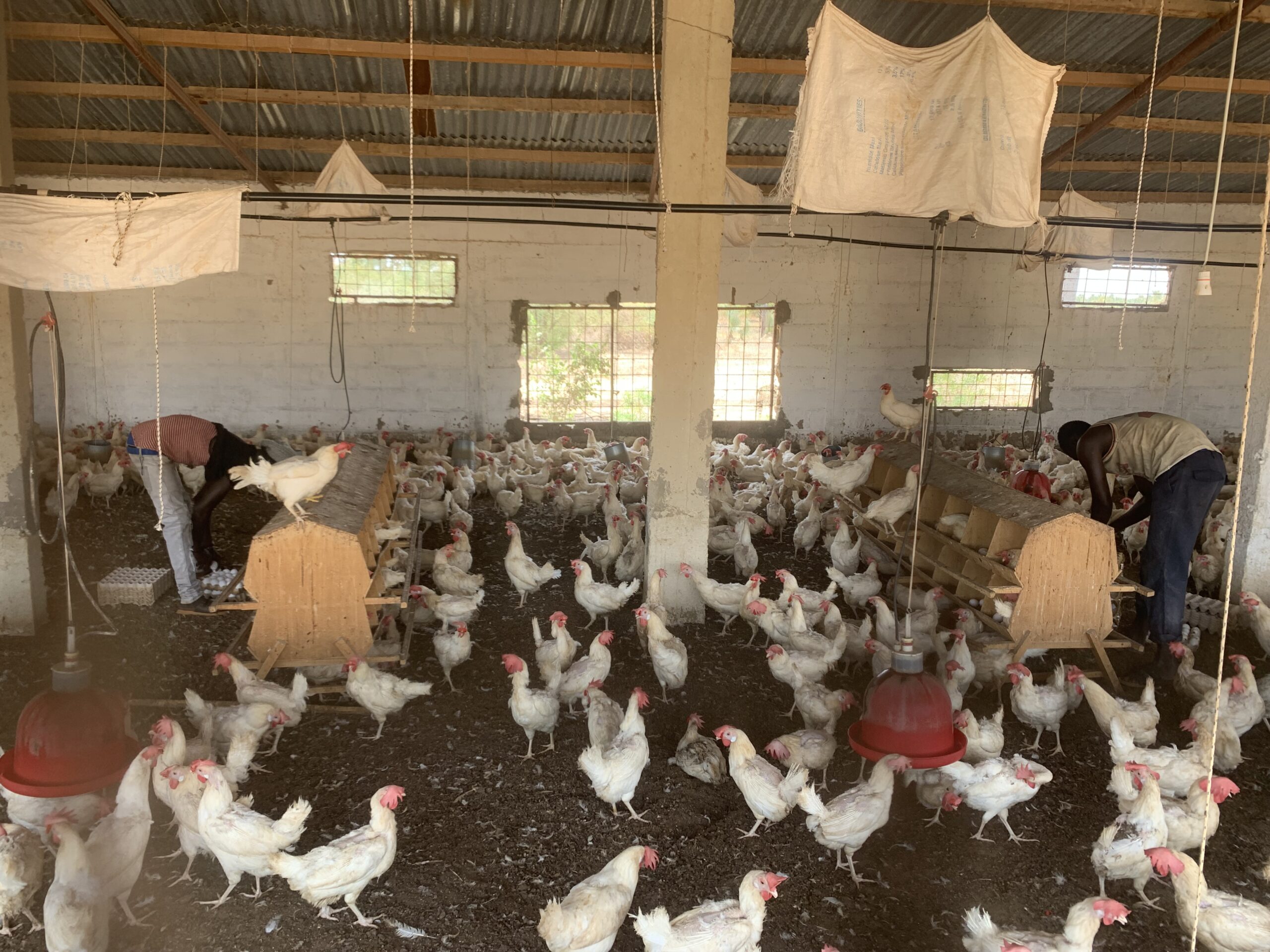 A new study on antimicrobial use in poultry farms in Senegal has analysed the effects of vaccination, attitudes towards antimicrobial resistance, and biosecurity practices on antimicrobial use, animal mortality and farm productivity.
Antimicrobial resistance is a rising threat to global human health and is driven in large part by the use of antimicrobials in livestock production.
Reducing the use of antimicrobials in agriculture is, therefore, important but doing so may endanger farmers' incomes and hamper broader food security.
Understanding the drivers for farmers' antibiotics use is essential to design appropriate interventions that safeguard agricultural output and farmers' economic security.
The study, published in Antibiotics (Feb 2023), found that farmers who were more aware about antimicrobial resistance were less likely to use antibiotics in healthy birds.
Stronger on-farm biosecurity was associated with lower use of antibiotics in healthy birds and was linked to higher broiler productivity.
Vaccination and use of antimicrobials were higher in farms with higher prevalence of poultry disease, and both led to higher broiler productivity.
The findings show that improving on-farm biosecurity and raising awareness of poultry farmers on antimicrobial resistance could encourage prudent use of antibiotics.
Additionally, biosecurity and vaccination could, to some extent, replace antibiotic use as a means to increase productivity and manage diseases in broiler farms in Senegal.
The study is an output of a project called Selecting efficient farm-level antimicrobial stewardship interventions from a One Health perspective that uses a One Health approach to assess which farm-level antimicrobial use interventions are most efficient to prevent the development and transmission of antimicrobial resistance in poultry in Senegal.
To implement this project, the International Livestock Research Institute (ILRI) is partnering with the High National Council for Global Health Security and One Health of Senegal, the Senegal Ministry of Livestock and Animal Production, the London School of Hygiene and Tropical Medicine and the University of Copenhagen.
The project is funded by the Swedish International Development Cooperation Agency.
For more information, contact the principal investigator Michel Dione, ILRI senior scientist in animal health (m.dione@cgiar.org).
Citation
Emes, E., Faye, A., Naylor, N., Belay, D., Ngom, B., Fall, A.G., Knight, G. and Dione, M. 2023. Drivers of antibiotic use in semi-intensive poultry farms: Evidence from a survey in Senegal. Antibiotics 12(3): 460.
Photo credit: Peri-urban poultry production in Thiès, Senegal (ILRI/Pape Faye)