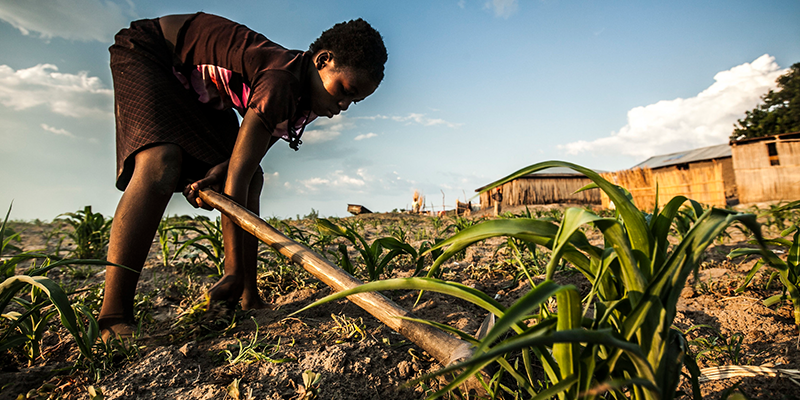 Launch of the Climate Security Observatory
Date

23.05.23

Time

09:30 am > 11:00 am

UTC-11:00

Registration
The CGIAR Research Initiatives on Climate Resilience; Fragility, Conflict, & Migration; and Livestock & Climate, with the CGIAR Focus Climate Security, together with our partners from the UNU Center for Policy Research, Geneva Peacebuilding Platform, and the Geneva Centre for Security Policy, are pleased to invite you to the launch of the CGIAR Climate Security Observatory, which will be held at the Geneva Centre for Security Policy on May 23, 2023, from 9:30– 11:00 am (CET) in Geneva, Switzerland, and streamed simultaneously worldwide.
The IPCC report: Climate Change 2022: Impacts, Adaptation and Vulnerability highlights the concept of a Climate Security Nexus. Most of the highly food-insecure people in the world are in a handful of conflict-affected countries highly vulnerable to climate extremes. The ongoing climate crisis is further exacerbating root causes of conflict and instability, such as food insecurity, poverty, and forced displacement, to mention a few. On the other hand, conflict, tensions, and instability significantly undermine climate resilience efforts, rendering affected populations increasingly unable to cope with the climate crisis.
Without peace, resilience cannot be achieved; without resilience, there will be no end to hunger. Although this is widely recognized in the science-policy landscape, there is a lack of solid, localized, and policy-relevant evidence on how exactly climate security risks can arise in different geographical contexts and can contribute to instability. The CGIAR Climate Security Observatory (CSO) aims to fill this gap. Specifically, it aspires to help policymakers to reduce or avoid the risk of climate-driven insecurity by providing accessible and actionable knowledge at multiple scales. In the long term, this should contribute to the creation and maintenance of a "climate-resilient peace".
The CSO is an online platform for stakeholder decision-making that provides access to a range of global, national, and sub-national climate and security-related analyses. Using the most state-of-the-art science on land, water, and food systems, the CSO helps to answer four questions:
How does climate exacerbate the root causes of conflict?
Where are the most vulnerable areas to climate-related insecurities and risks?
Who are the groups vulnerable to climate and security risks that should be targeted?
What needs to be done to break the vicious cycle between climate and conflict?
The objective of this event is to discuss how the evidence and tools it provides can be linked to the Humanitarian-Development-Peace (HDP) nexus policies, programming, and investments at country and regional and international levels.
Sign up for the event: http://bit.ly/CSOEvent