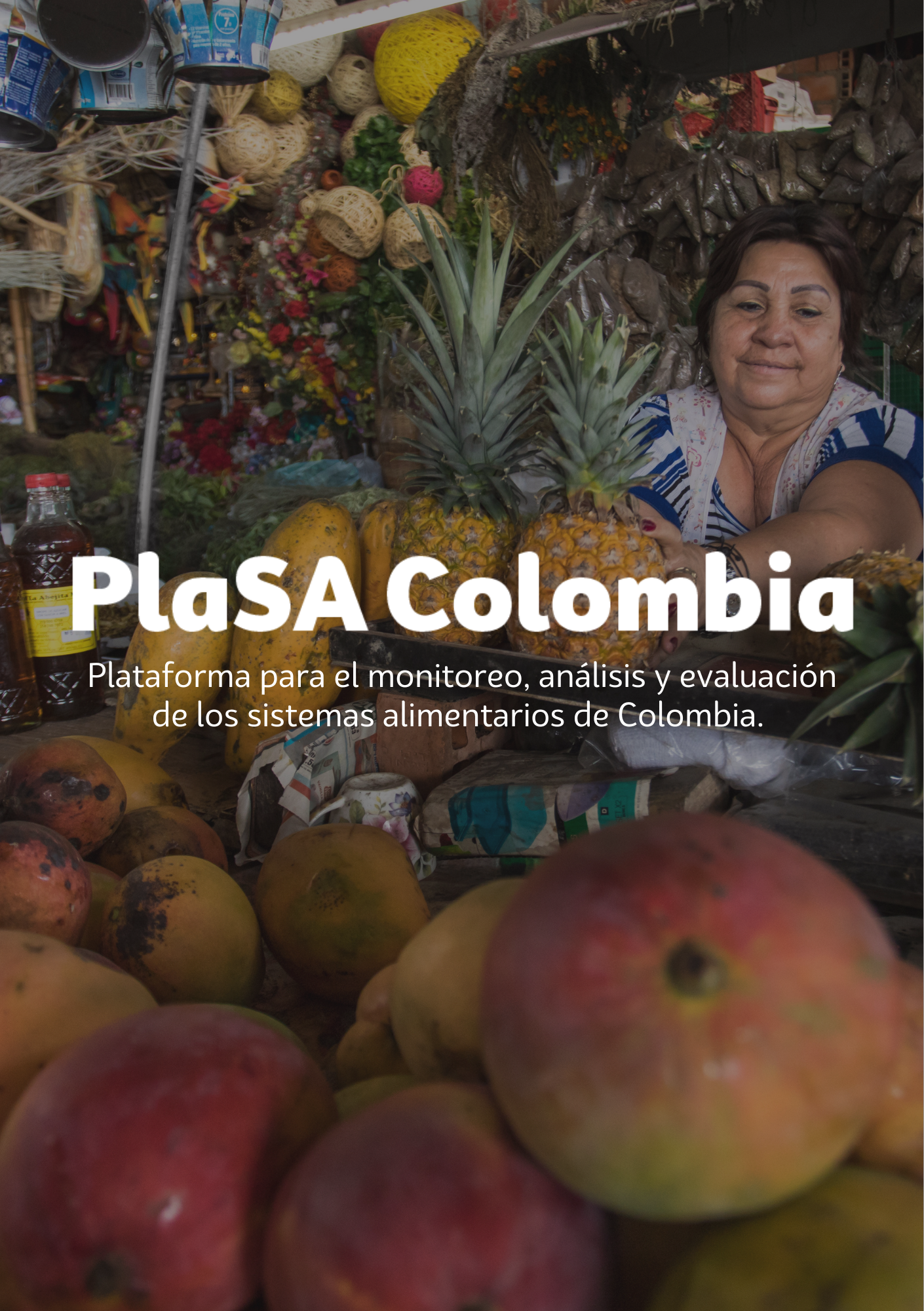 From

CGIAR Initiative on National Policies and Strategies

Published on

24.08.23

La plataforma PlaSA Colombia surge en el marco de la iniciativa del CGIAR de Políticas y Estrategias Nacionales, liderada por la Alianza de Bioversity y el CIAT para reportar, monitorear y analizar lo que sucede con el sistema de abastecimiento de alimentos, nutrición y cambio climático en Colombia. Esta plataforma es una herramienta que sintetiza y democratiza la información que actualmente se encuentra dispersa, ayudando en la toma de decisiones, la legislación sobre la seguridad alimentaria y la acción articulada de diferentes actores. 
PlaSA Colombia is a tool to understand the country's food systems. It arises within the framework of the CGIAR initiative on National Policies and Strategies (NPS), led by the Alliance of Bioversity and CIAT, to report, monitor, and analyze what is happening with food in Colombia. It synthesizes and democratizes currently scattered information, assisting in decision-making, legislation on food security, and the coordinated action of various stakeholders.
---
---
El CGIAR ha lanzado la iniciativa Políticas y Estrategias Nacionales (NPS). NPS ha sido cocreado con socios nacionales e internacionales con los principales objetivos de construir coherencia de políticas, integrar herramientas políticas y responder a las demandas y crisis políticas a nivel nacional y subnacional en países en de África, Asia y América Latina. Los centros del CGIAR incluyen: la Alianza de Bioversity Internacional y el Centro Internacional para la Agricultura Tropical (Alliance Bioversity-CIAT), Instituto Internacional de Investigación de Políticas Alimentarias (IFPRI), Instituto Internacional de Gestión del Agua (IWMI), Centro Internacional de Patata (CIP), Instituto Internacional de Investigación Ganadera (ILRI), Instituto Internacional de Agricultura Tropical (IITA) y WorldFish. Agradecemos a todos los donantes que apoyaron esta investigación a través de sus contribuciones al  CGIAR Trust Fund.