The use of Arachis pintoi in cattle systems in Colombia's Orinoquía region as a first step towards silvopastoral systems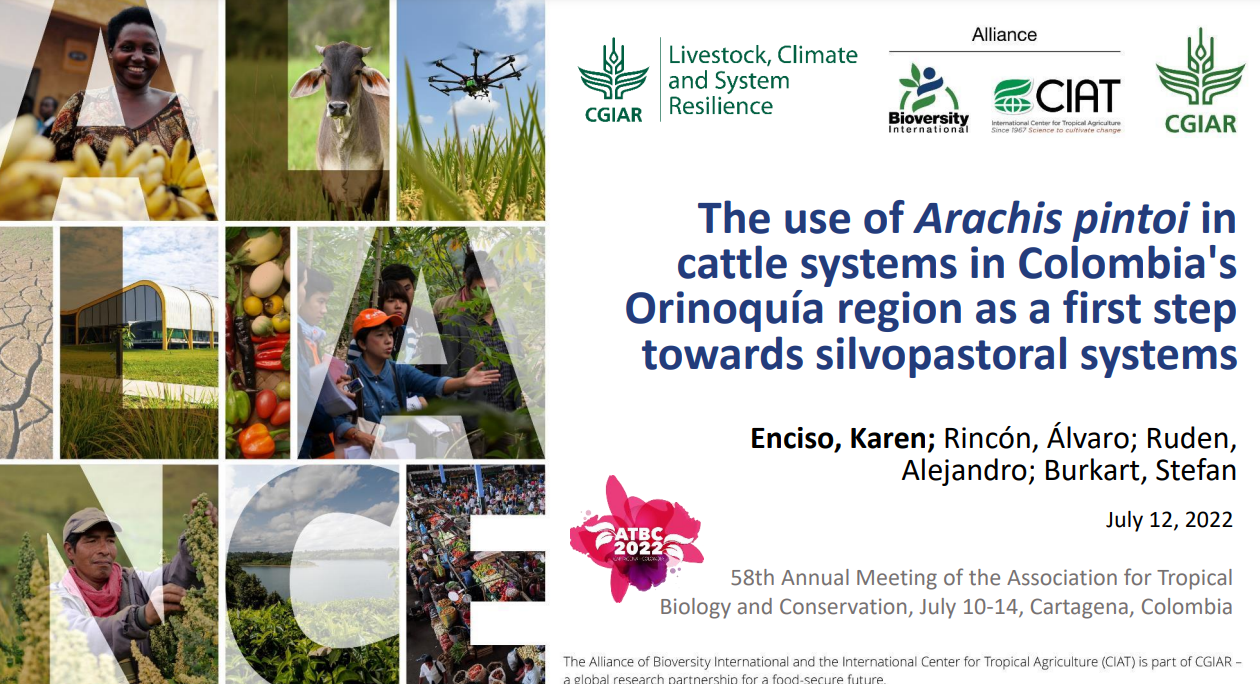 From
Published on

12.07.22

Challenges
Download
In parts of the Colombian Orinoquía region, cattle production takes place on
poorly drained soils.
• Extensive grazing systems with Brachiaira humidicola cv. Humidicola dominate: high adaptation potential and biomass production but low nutritional quality.
• Feed shortage is a major constraint, particularly during dry season.
• According to climatic projections for the region, climate change (CC) will negatively affect quantity and quality of forages and increase heat stress risks for cattle.
• AGROSAVIA selected Arachis pintoi CIAT 22160 cv. Centauro (Centauro) as a promising alternative for the sustainable intensification of cattle production and rehabilitation of degraded areas.
Enciso, Karen; Rincón Castillo, Álvaro; Ruden, Alejandro; Burkart, Stefan.