The role of water in transforming food systems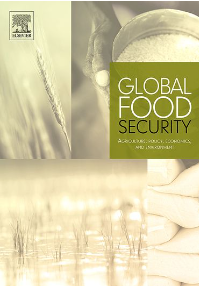 From
Published on

16.11.22
The United Nations Food Systems Summit aimed to chart a path toward transforming food systems toward achieving the Sustainable Development Goals. Despite the essentiality of water for food systems, however, the Summit has not sufficiently considered the role of water for food systems transformation. This focus is even more important due to rapidly worsening climate change and its pervasive impacts on food systems that are mediated through water. To avoid that water "breaks" food systems, key food systems actors should
1). Strengthen efforts to retain water-dependent ecosystems, their functions and services;
2). Improve agricultural water management;
3). Reduce water and food losses beyond the farmgate;
4). Coordinate water with nutrition and health interventions;
5). Increase the environmental sustainability of food systems; and
6). Explicitly address social inequities; and
7). Improve data quality and monitoring for water-food system linkages.
Ringler, C.; Agbonlahor, M.; Barron, J.; Baye, K.; Meenakshi, J. V.; Mekonnen, D. K.; Uhlenbrook, Stefan. 2022. The role of water in transforming food systems. Global Food Security, 33:100639. doi: https://doi.org/10.1016/j.gfs.2022.100639