The nexus across water, energy and food (WEF): Learning from research, building on evidence, strengthening practice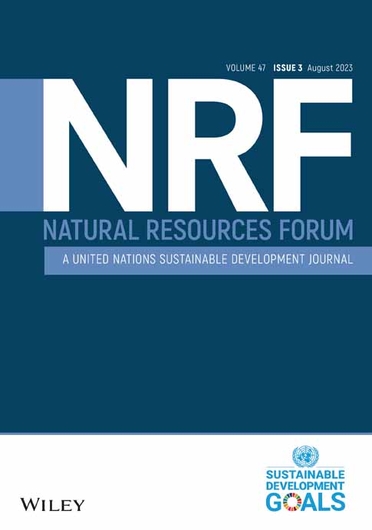 From
Published on

21.10.23

Challenges
The nexus across water, energy and food (WEF): Learning from research, building on evidence, strengthening practice
Holmatov, Bunyod; Lautze, Jonathan; Uhlenbrook, Stefan
While water-energy-food (WEF) Nexus is one of the most important, and widely investigated, environmental topics of our time, previous stock taking efforts possess notable limitations, namely (i) their focus is restricted to research articles, and (ii) there is less focus on nexus permutations that begin with energy and food. This paper assembled more than 900 documents and systematically categorized them according to more than 10 key parameters (e.g. scale, methods, limitations), to characterize approaches, achieved outcomes and presence of variables likely to support on-the-ground change. Our results reveal that WEF Nexus activities are often driven by the water sector, undertaken at global and national scale and authored by experts from diverse backgrounds. Among the utilized methods, modelling and review (i.e. systematic) are the most common. While climate change and governance are routinely considered in WEF Nexus documents, gender, stakeholders and capacity are not. These findings highlight areas for improvement in the design of WEF Nexus initiatives.
Holmatov, Bunyod; Lautze, Jonathan; Uhlenbrook, Stefan. 2023. The nexus across water, energy and food (WEF): learning from research, building on evidence, strengthening practice. Natural Resources Forum, 47(4):817-841. (Special issue: Sustainable Water and Energy Solutions) [doi: https://doi.org/10.1111/1477-8947.12352]