Tale of informal vendors supplying safe milk despite the tough economic times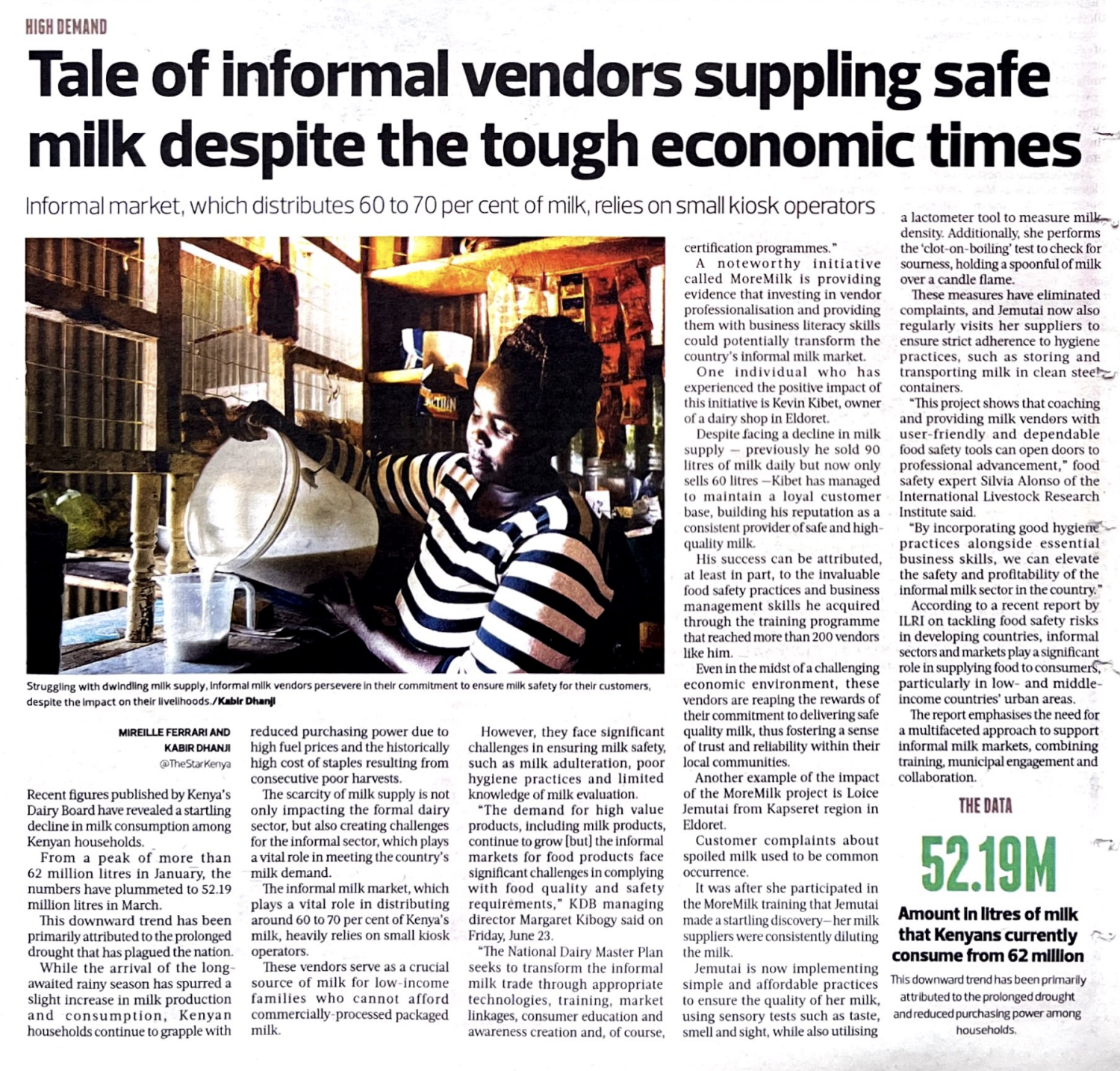 From
Published on

27.09.23

Challenges
Download
Excerpt from news story in Kenya's Star newspaper.
Informal market, which distributes 60 to 70 percent of milk, relies on small kiosk operators
Recent figures published by Kenya's Dairy Board (KDB) have revealed a startling decline in milk consumption among Kenyan households in 2023.
From a peak of over 62 million litres in January, the numbers have plummeted to 52.19 million litres in March. This downward trend has been primarily attributed to the prolonged drought that has plagued Kenya and the East Africa region.
While the arrival of the long-awaited rainy season has spurred a slight increase in milk production and consumption, Kenyan households continue to grapple with reduced purchasing power due to high fuel prices and the historically high cost of staples resulting from consecutive poor harvests.
This could have nutrition implications –  although Kenya is the highest producer of milk in Africa, consumption of milk by children over the age of one still falls below the recommended daily intake of 2 cups.
The scarcity of milk supply is impacting the formal dairy sector and also creating challenges for the informal sector, which plays a vital role in meeting the country's milk demand.