Summary Brief: Examining solutions to accelerating impact in the Great Green Wall Initiative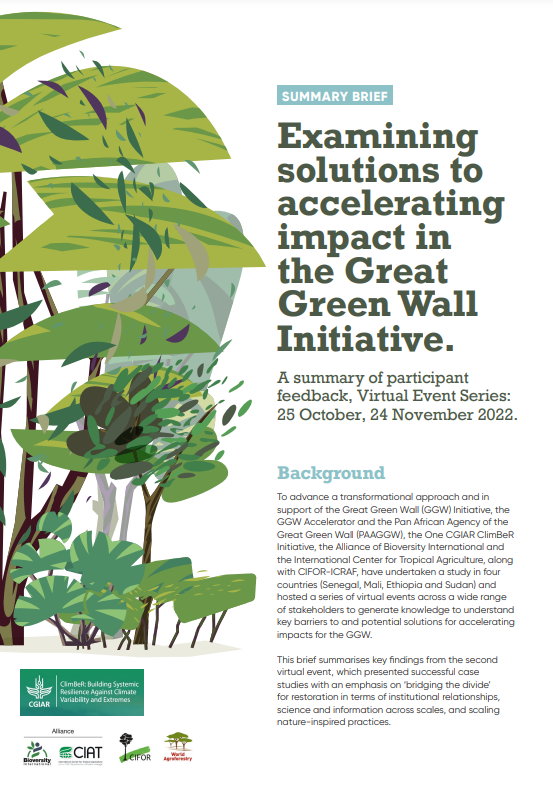 From
Published on

27.01.23

Challenges
Download
To advance a transformational approach and in support of the Great Green Wall (GGW) Initiative, the
GGW Accelerator and the Pan African Agency of the Great Green Wall (PAAGGW), the One CGIAR ClimBeR
Initiative, the Alliance of Bioversity International and the International Center for Tropical Agriculture, along with CIFOR-ICRAF, have undertaken a study in four countries (Senegal, Mali, Ethiopia and Sudan) and hosted a series of virtual events across a wide range of stakeholders to generate knowledge to understand key barriers to and potential solutions for accelerating impacts for the GGW.
This brief summarises key findings from the second virtual event, which presented successful case
studies with an emphasis on 'bridging the divide' for restoration in terms of institutional relationships, science and information across scales, and scaling nature-inspired practices.
Neely, C.; Chesterman, S.