The production of Avena sativa AV25-T (Altoandina) silage as a business model for the higher tropics of Colombia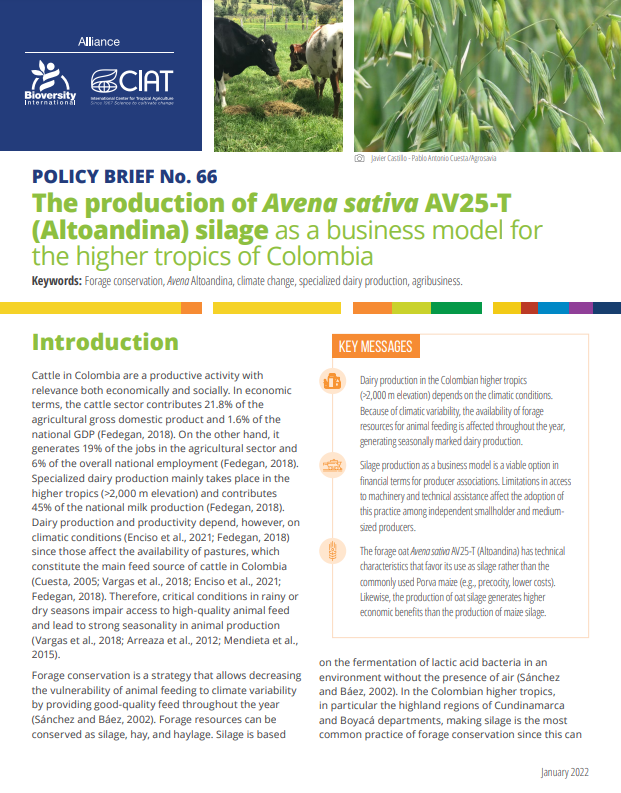 From
Published on

01.12.21

Challenges
Download
Dairy production in the Colombian higher tropics (>2,000 m elevation) depends on the climatic conditions. Because of climatic variability, the availability of forage resources for animal feeding is affected throughout the year, generating seasonally marked dairy production.
Silage production as a business model is a viable option in financial terms for producer associations. Limitations in access to machinery and technical assistance affect the adoption of this practice among independent smallholder and medium-sized producers.
The forage oat Avena sativa AV25-T (Altoandina) has technical characteristics that favor its use as silage rather than the commonly used Porva maize (e.g., precocity, lower costs). Likewise, the production of oat silage generates higher economic benefits than the production of maize silage.
Gallo-Caro, Irieleth; Enciso, Karen; Castillo, Javier.