Report on partnerships for co-designing system architecture and co-creation of sustainable ag-data hub in Ethiopia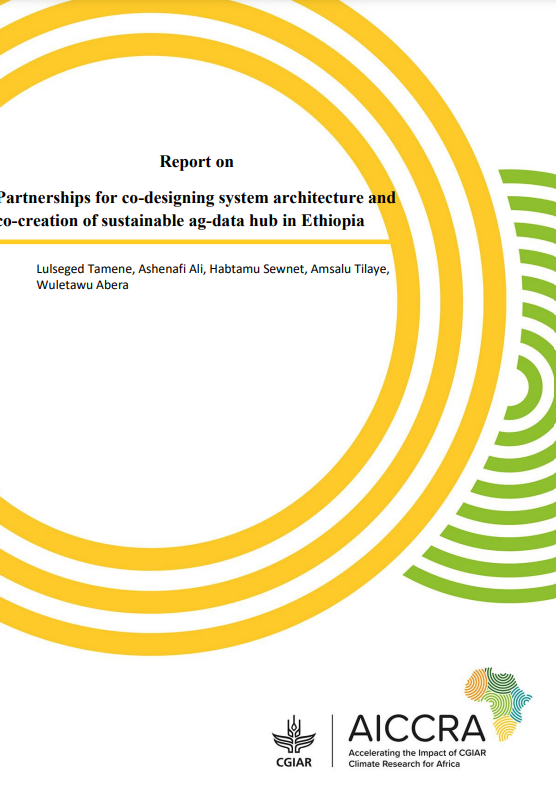 From
Published on

01.12.21

Challenges
Download
Various efforts have been made to harmonize datasets and facilitate storage and data sharing. However, some of them have already failed while some others are still struggling to succeed due to different reasons including lack of champion institution and limited buy-in and capacity of the government to support initiatives, limited cooperation between sectors and among Directorates within sectors, low technological readiness, governance barriers, and data incompatibility (Gelagay, 2017; Gelagay, 2019). Even when willing to share their data holdings, organizations often encounter difficulties because of lack of clear guidelines and policies. In addition, the absence of governing policy and legal frameworks, and lack of well-established integrated system are the key agricultural data sharing hindrance.
As a result, the potential of those huge datasets is not explored to guide planning and decision making at different levels. Learning from the above gaps and successes, awareness is created at the national and sub-national levels to bring datasets in an integrated manner and facilitate data sharing. This can enable to benefit from the exponential growth in the amount (volume) and speed of agricultural and related data collected from various sources (e.g., earth observation sensor, field survey, social media etc.) and improved analysis to support informed decision-making and meet various national and international development goals and plans (millennium development goals, SDG, and GTP III). For this to be realized modern platform featured with agility, cost-efficiency, and multi-modality is required. Data hub is one of the key entry points to achieve this. Against the above background, the Accelerating Impacts of CGIAR Climate Research in Africa (AICCRA) project considered development of integrated ag- data hub as one of its key interventions. The project is expected to co-develop a dedicated, and publicly owned and operated – one-stop shopping national ag-data hub for Ethiopian government policymakers, agrometeorology experts, ag extension officers, farmers, value chain actors, and other end users (through consolidation, integration and upgrading of the existing systems) that provides all relevant data, insights and analytics needed to make fact-based decisions when conducting agricultural operations.
Tamene, Lulseged; Ali, Ashenafi; Sewnet, Habtamu; Tilaye, Amsalu; Abera, Wuletawu.