Participatory action research identifies solutions for improved seed storage in Bangladesh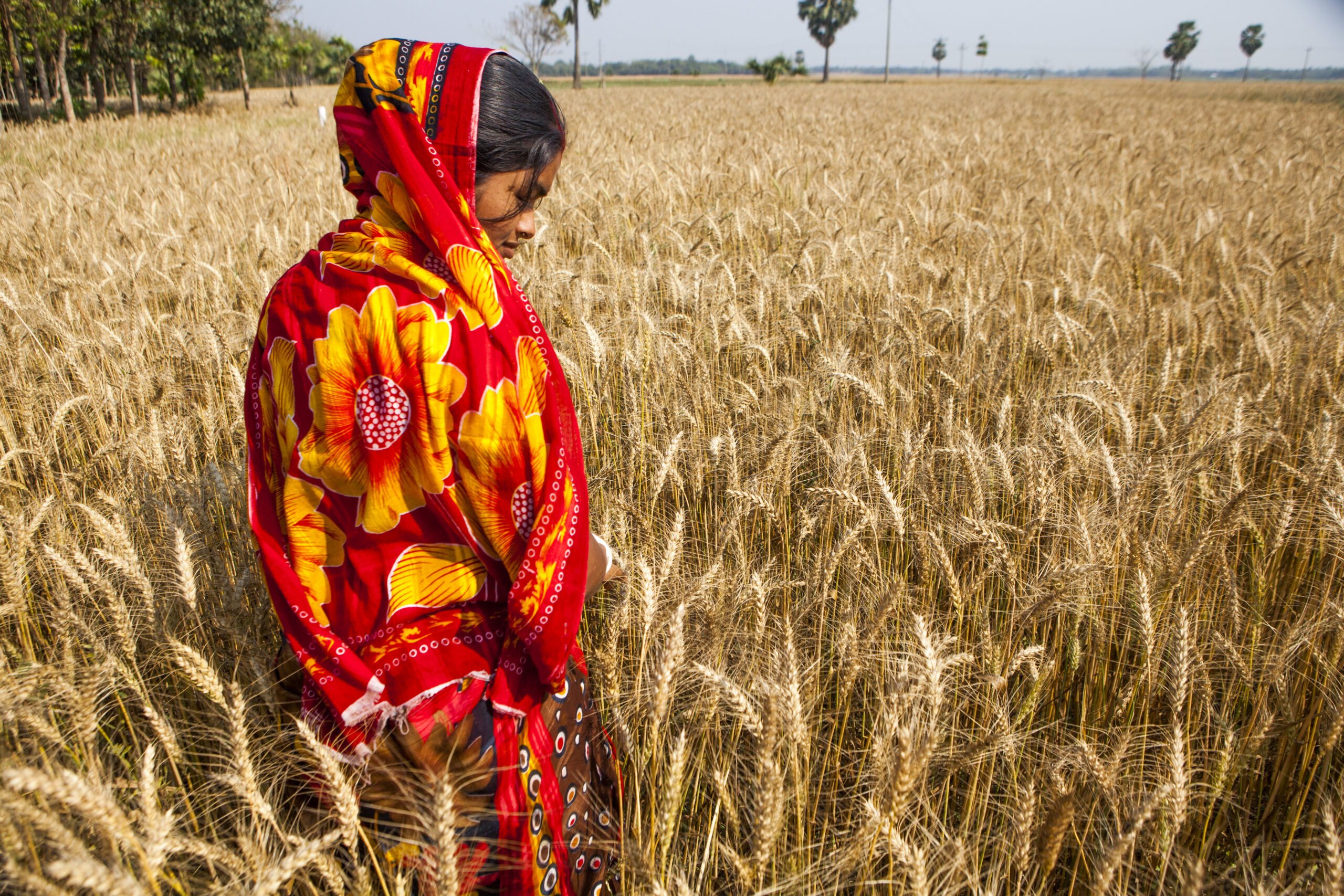 From
Published on

06.12.22

Challenges
Traditional and alternative seed storage methods have been compared in a participatory household trial co-designed by the International Maize and Wheat Improvement Center (CIMMYT) and smallholder farmers in Bangladesh, demonstrating how farmers can be involved in agricultural research.
In the summer monsoon season preceding planting in the winter, farmers typically use low-density polyethylene (LDPE) bags contained within woven polypropylene bags to store their wheat seed. Seed quality typically deteriorates over the monsoon as a result of increased seed moisture and pests that are associated with high humidity and temperature.
After initially being consulted by survey and detailed focus group interactions on the design of the trial, 80 wheat farming households participated in a 30-week action research process by conducting trials to compare seed storage methods. This included comparing hermetic SuperGrainbags® (Premium RZ) against LDPE bags, both with and without the addition of dried neem tree leaves (Azadirachta indica), the latter representing a common method used by farmers in Bangladesh to improved stored seed.
Results of the trials demonstrated that seed germination and seedling coleoptile length were greater, and that seed moisture was maintained at levels close to before storage in SuperGrainbags® compared to LDPE bags. The use of neem however had no effect on these factors.
Furthermore, hermetic bags were more effective in lessening seed damage caused during the storage process, but neem slightly reduced damage rates for seeds stored using traditional methods compared to SuperGrainbags®.
In relation to diseases and pests, SuperGrainbags® suppressed Coleopteran pests and blackspot, while storing neem alongside the seeds in LDPE bags had a slight additional pest suppressive effect.
Scoring by both men and women farmers revealed their preference for SuperGrainbags® hermetic storage. The study recommends actions for value chain development to increase farmers' access to improved hermetic storage options at low cost.
Read the study: Performance of a hermetic device and neem (Azadirachta indica) in storing wheat seed: Evidence from participatory household trials in central Bangladesh
Cover photo: A female farmer in a field of wheat in Bangladesh, where participatory research is helping farmers adapt to better ways of storing seeds. (Photo: Ranak Martin/CIMMYT)