Opportunities and challenges of predictive approaches for harnessing the potential of genetic resources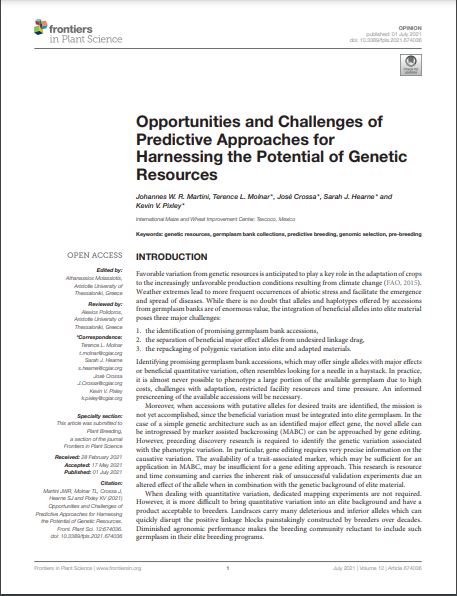 From
Published on

01.01.21

Download
Favorable variation from genetic resources is anticipated to play a key role in the adaptation of crops to the increasingly unfavorable production conditions resulting from climate change (FAO, 2015). Weather extremes lead to more frequent occurrences of abiotic stress and facilitate the emergence and spread of diseases. While there is no doubt that alleles and haplotypes offered by accessions from germplasm banks are of enormous value, the integration of beneficial alleles into elite material poses three major challenges:
1. the identification of promising germplasm bank accessions,
2. the separation of beneficial major effect alleles from undesired linkage drag,
3. the repackaging of polygenic variation into elite and adapted materials.