In situ and ex situ conservation of coconut genetic resources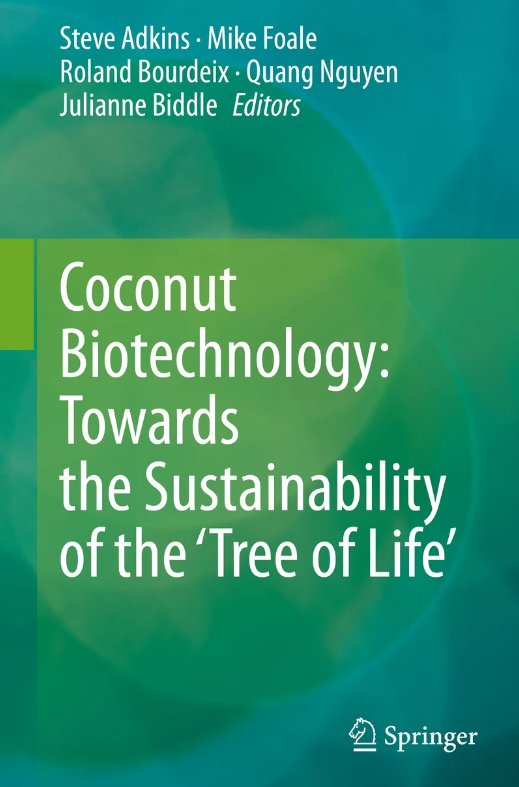 From
Published on

30.06.20

Challenges
Download

In situ conservation of coconut germplasm refers to the maintenance of coconut genetic diversity in the agroecosystems where it has evolved. Ex situ conservation comprises all coconut germplasm currently maintained as living trees in field genebanks, screen houses, and elsewhere beyond their host agroecosystems.
Ex situ conservation includes in vitro conservation, as well as cryopreservation of pollen, embryos, and embryogenic callus. This chapter presents the variety of existing approaches to conserve coconut germplasm, together with a prospective approach assessing how farmers could better benefit from the advances recently achieved in coconut biotechnology for the sustainable conservation of coconut diversity. This chapter also emphasizes biological and sociological constraints jeopardizing conservation. Ex situ coconut conservation is facing a crisis. Among the 24 registered coconut genebanks, at least 16, including 3 out of the 5 international genebanks, do not have enough capability, laboratory space, equipment, staff, and/or a budget needed to make reliable controlled pollinations for the rejuvenating or maintenance of the germplasm.
The most efficient way to conserve coconut diversity should include a multifunctional approach, involving the conservation of additional appropriate crops or species by the same team, at the same site or in the same laboratory. Such multifunctional approaches that integrate "networked" and multifunctional genebanks and harness the latest developments in tissue culture and cryopreservation will help address the unique constraints facing coconut conservation and could help strengthen the networks and communications needed to ensure effective conservation.
Bourdeix, R.; Adkins, S.; Johnson, V.; Sisunandar, P.L.