Herd health and reproductive management associated with lamb weight gain and mortality in sub-Saharan drylands: a case from Ethiopia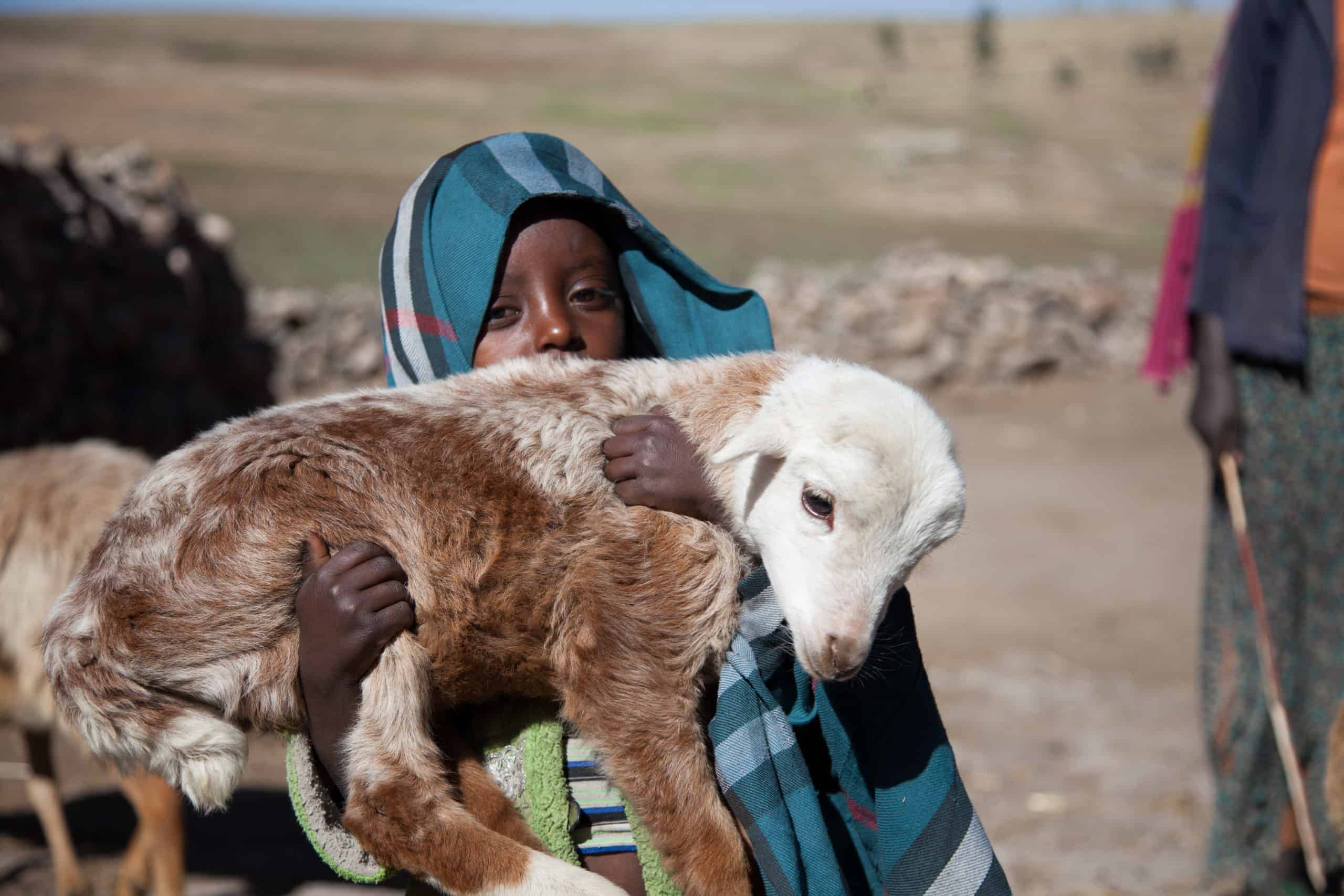 From
Published on

26.09.23

Challenges
Health interventions in ewes improve lamb survival and weight gain, and the care of lambs during the first month of life is crucial for overall herd productivity, according to new research on Menz sheep in Amhara, Ethiopia.
Sheep are important for food and livelihood security in sub-Saharan Africa, and maximizing lamb weight gain while minimizing mortality is essential to improve production.
The research, published in Tropical Animal Health and Production (Sept 2023), used the Menz sheep breeding villages of Amhara region in Ethiopia as a case study.
The weight gain and mortality rate of 208 lambs were monitored during their first 5 months of life.
The study was conducted in intervention and control villages, where the intervention villages were part of community-based breeding programmes and had participated in various projects aiming to improve sheep production and management.
Multivariable linear regression analysis was conducted to detect associations between weight gain from birth to 1 month, and birth to 5 months, and different lamb and ewe characteristics, farmer education, application of management routines, and presence of village level sheep management interventions.
In general, lambs from intervention villages, without certain signs of diseases, whose mothers were 2 years or older, had a body condition score of more than 2 on a 5-point scale, and who originated from flocks where disease prevention strategies had been implemented, had gained more weight.
Overall lamb mortality was 6.8% with most deaths occurring before 1 month of age.
Citation
Genfors, E., Lysholm, S., Moliso, M.M., Ayele, F., Wieland, B., Magnusson, U. and Båge, R. 2023. Herd health and reproductive management associated with lamb weight gain and mortality in sub-Saharan drylands—a case from Ethiopia. Tropical Animal Health and Production 55(5): 310.
Photo credit: A child holds a newly born family lamb, Menz, Ethiopia (ILRI/Zerihun Sewunet).