Gender research in PIM in 2018-2019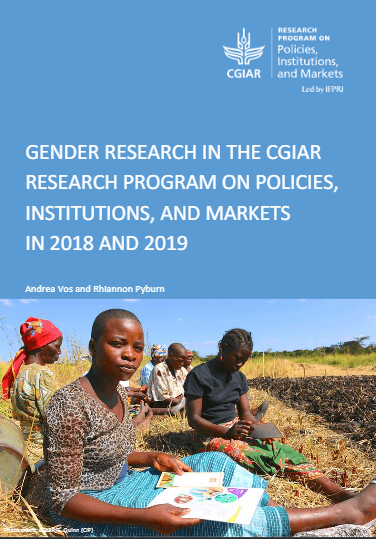 From
Published on

11.02.21

Challenges
Download
The CGIAR Research Program on Policies, Institutions, and Markets (PIM) is an integrative research program that works across all CGIAR Centers. Gender is both the specific focus of one of PIM's six research areas, titled "Cross-Cutting Gender Research and Coordination," and a component of research with other primary objectives across the five other PIM research areas. Therefore, a reflection on and critical review of PIM's gender research outputs is valuable not only for assessing gender research achievements, but also for assessing progress on PIM's overall objective of delivering research for a food-secure future.
A new review of gender research under PIM analyses 391 peer-reviewed publications published online and in print in 2018 and 2019. We highlight key gender findings and discuss the challenges faced by researchers in doing gender analysis, with a view to documenting lessons learned and improving practices. It is hoped that the gaps and strengths identified in this report will be useful inputs for future research under PIM and One CGIAR.
Key questions addressed by PIM's gender research include:
How do access to and control over inputs and resources affect the productivity and well-being of women and men?
How can technological, institutional, and other innovations improve women's empowerment and agricultural outcomes for women and households?
How do the different drivers of agricultural transformation affect gendered roles in agriculture and outcomes for women and men?
How should value chain interventions be planned and implemented to ensure that men and women benefit equally?
How can social protection programs contribute to improved nutrition and other targeted outcomes for women and men?