Designing gender-inclusive digital solutions for agricultural development: An introductory guide and toolkit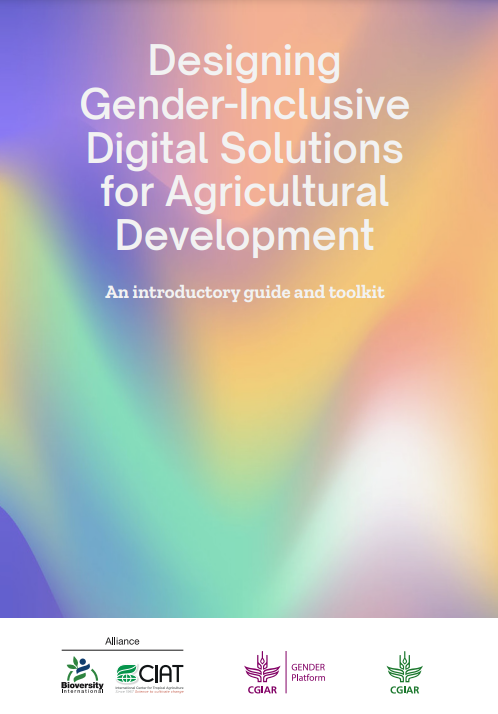 From
Published on

16.02.22

Challenges
Download
Digital tools play an increasingly important role in agricultural research for development. Often, they fall short in fulfilling their promises for women or other marginalized groups. Adoption across these groups is often low. One key reason for this is a narrow and techno-centric perspective on digital tool design. Human Centered Design brings a change in perspective on digital innovations towards more inclusive design processes.
This practical guide and toolkit for gender-inclusive digital design is directed at people in CGIAR working in digital agriculture who are interested in creating gender-inclusive, sustainable solutions. This guide aims to 1) introduce the concepts of design thinking and inclusive design, 2) describe the design process and provide relevant tools for the differentsteps of the process, and 3) provide links for further readings to deepen the understanding on this topic.
Müller, Ana; Ortiz-Crespo, Berta; Steinke, Jonathan.