To farm or not to farm: Understanding the determinants of youth livelihood aspirations in Vietnam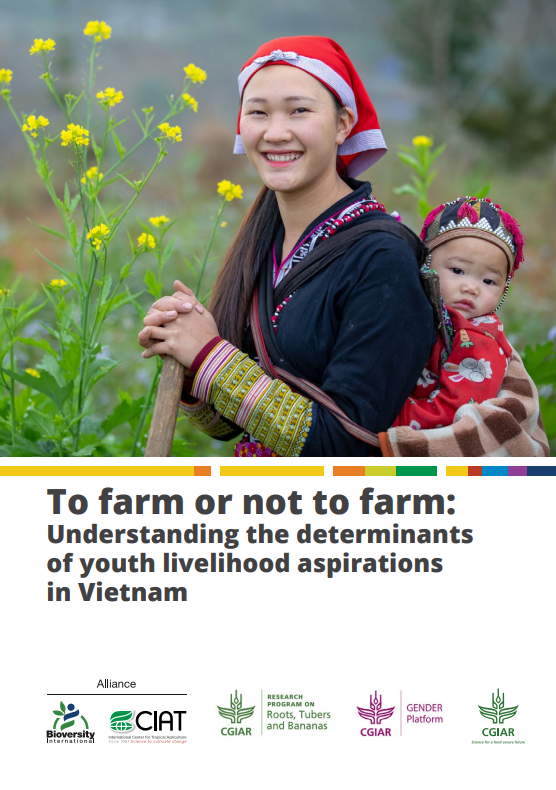 From
Published on

01.12.21

Challenges
Download
In the context of commercial agriculture in Vietnam, this study investigates rural youth livelihood aspirations through an analysis of young people's value for family farming and an assessment of whether or not they foresee agriculture as their main occupation. Using an intra-household dataset of cassava farmers in Vietnam, the study shows that the majority of youth aspire to work in agriculture, which is contrary to the popular belief that young people are not interested in agriculture. We employ the framework of opportunity space and embedded aspirations to assess the "push" and "pull" forces for youth engagement in commercial agriculture.
We pay special attention to youth interest in agriculture, social (parental) influences, structural constraints (land, inputs, capital, market, and credit), and the precariousness of agricultural work due to the worsening impact of climate change. The findings of the study reveal that land access is a critical factor for young men's aspirations, although less important for young women's aspirations, and the experiences of negative climatic shocks are strongly and negatively associated with youth aspirations to work in agriculture. We also find that parents' expectation for their children to work in agriculture is positively associated with youth aspirations, more so for young women, pointing to strongly gendered determinants of youth aspirations for agricultural work. Our findings suggest that the policies and programs aiming to encourage youth engagement in agriculture must be rooted in context-specific economic and social constraints and opportunities, while acknowledgingthe underlying structural gender differences.
Arora, Diksha; Slavchevska, Vanya.