Ethiopia Food System Profile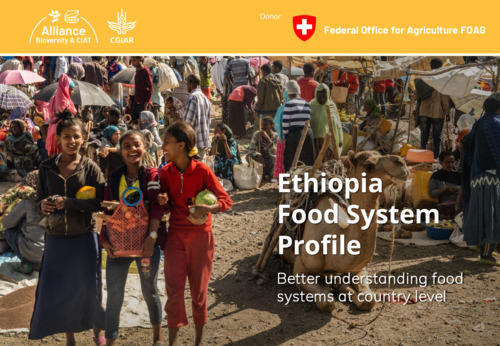 From
Published on

09.06.23

Challenges
This Ethiopia food system profile is composed of three main blocks of information: (a) system drivers; (b) system components; and (c) system outcomes.
The first main block recognizes how environmental, demographic, technological, political, economic, social, and cultural drivers influence the food system—from production to consumption. The second block considers three components of the system: its actors and activities, the food environment, and consumer behavior. The third block, which is the last, corresponds to the system's outcomes in terms of the nutritional and health status of the population, food security, and the country's environmental and socioeconomic conditions.
This profile also presents a comparison of Ethiopia's data against three groups: the country's geographic neighbors (Eritrea, Kenya, Sudan, Somalia, and South Sudan), countries with similar GDP per capita (Burkina Faso, Guinea-Bissau, Mali, Uganda, and Zambia), and the world average.
Chege, C.; Bene, C.; Lundy, M. M.; Hernandez Barco, R. A.; Wiegel, J. R.; Achicanoy Estrella, H. A.