Crop genetic resources manage risks in China. How to manage risks to crop genetic resources?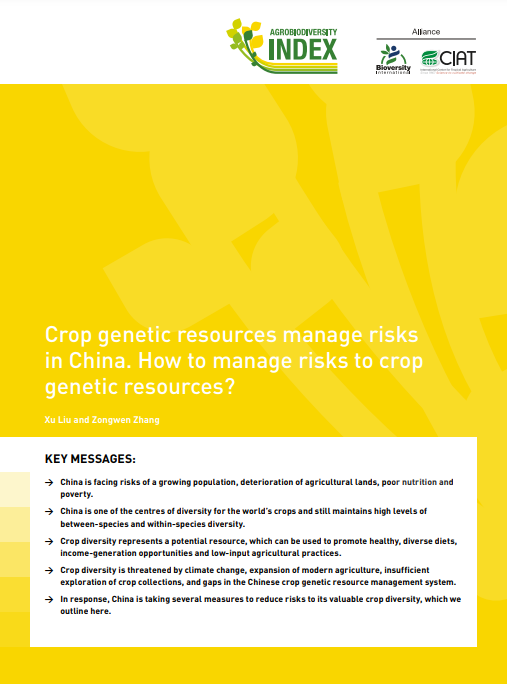 From
Published on

29.01.20

Challenges
Download
China is facing risks of a growing population, deterioration of agricultural lands, poor nutrition and
poverty.
China is one of the centres of diversity for the world's crops and still maintains high levels of
between-species and within-species diversity. Crop diversity represents a potential resource, which can be used to promote healthy, diverse diets, income-generation opportunities and low-input agricultural practices.
Crop diversity is threatened by climate change, expansion of modern agriculture, insufficient
exploration of crop collections, and gaps in the Chinese crop genetic resource management system. In response, China is taking several measures to reduce risks to its valuable crop diversity, which we
outline here.
Liu, X.; Zhang, Z.