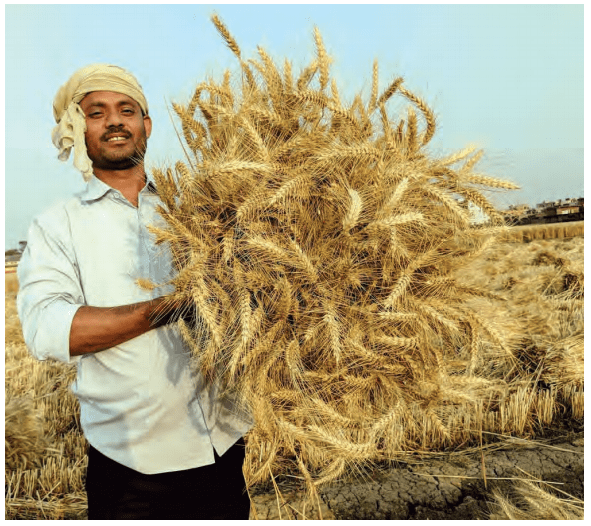 From
Published on

01.01.21

Download
CIMMYT's partnership with the Indian government, spanning over five decades, is one of the longest and most productive in the world. The collaboration started with the visit of Nobel Laureate Dr. Norman E. Borlaug in 1963 in order to usher in the Green Revolution in active partnership with the Government of India.
Established in 2001, the CIMMYT-India office currently has 16 international and 128 national staff spread across Delhi, Haryana, Punjab, Uttar Pradesh, Bihar, Madhya Pradesh, Maharastra, Odisha, Telangana and Karnataka. In 2011, the Indian Council of Agricultural Research (ICAR) and CIMMYT launched a new collaborative initiative, the Borlaug Institute for South Asia (BISA).
Today, India and the world face new challenges in agricultural development, food and nutritional security. The partnership between India and CIMMYT that launched the Green Revolution 50 years ago is evident in their joint search for innovation in agricultural development, namely, improved wheat and maize varieties and suitable farming techniques.