Biodiversity data: The importance of access and the challenges regarding benefit sharing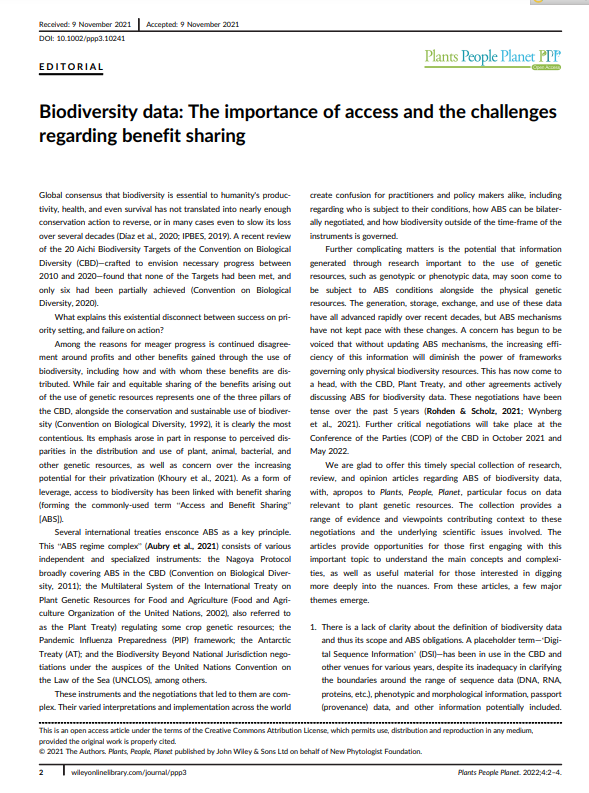 From
Published on

09.12.21

Challenges
Download
Negotiations around the potential inclusion of biodiversity data within the scope of access and benefit sharing mechanisms of international treaties on genetic resources have been contentious. Uncertainty persists around which data might be included and the impacts of this important change on the ability to advance science. This special collection of research, review, and opinion articles provides a range of evidence and viewpoints contributing context to these negotiations and the underlying scientific issues involved.
Emerging themes include the need for clarity on the scope of biodiversity data subject to access and benefit sharing; the recognition that open exchange of these data provides substantial societal benefits; the prognosis that substantial constraints on access to biodiversity data will negatively impact research; the consensus that multilateral systems of exchange are preferable to bilateral ones; and emphasis on further capacity building and other forms of benefit sharing to enable wider use and impact of these data.
von Wettberg, Eric; Khoury, Colin K.