Caso 2: Impacto de la adopcion de variedades mejoradas de arroz en Ecuador (2014-2019)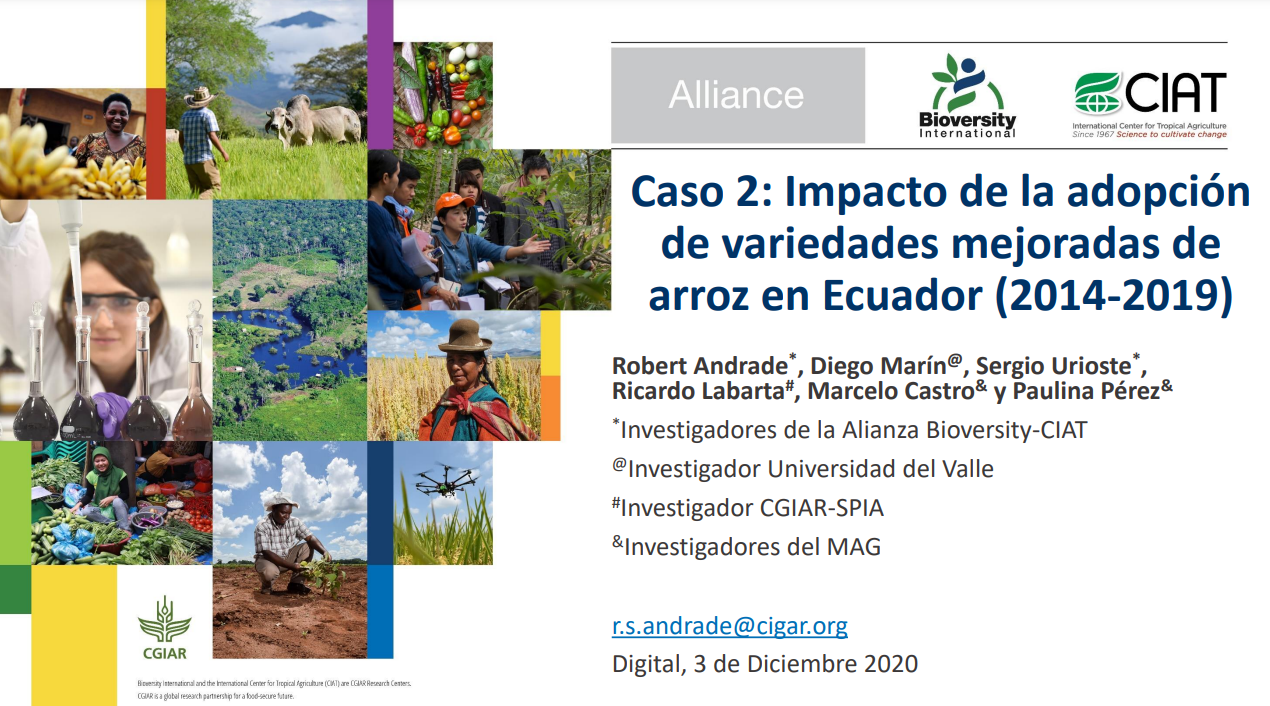 From
Published on

03.12.20

Challenges
Download
Generar evidencia del uso de variedades mejoradas relacionadas a la investigación colaborativa
Medir impactos directos en indicadores relevantes (i.e., rendimiento y costos de producción) por el uso de variedades mejoradas
Utilizar regresiones de diferencias en diferencias para medir el impacto de variedades mejoradas en los indicadores relevantes con datos primarios de productores de arroz.
This presentation was done in a Workshop organized by INTA into the course Economia para Evaluacion de Proyectos en el Sector Agropecuario, the webinar was named Lecciones Aprendidas desde el diseño hasta la implementación de evaluaciones de Impacto: Los casos de algodón en Malawi y Mozambique y arroz en Ecuador.
Andrade, Robert; Marin, Diego; Urioste, Sergio; Labarta, Ricardo; Castro, Marcelo; Perez, Paulina.