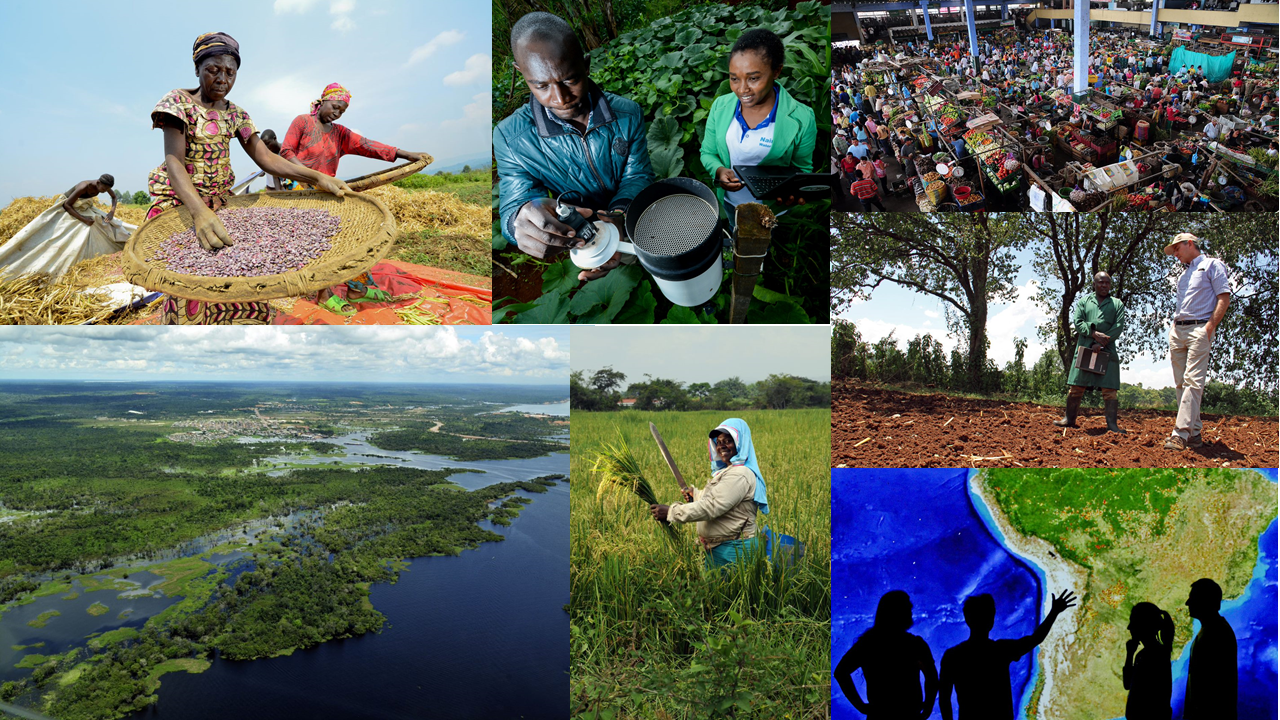 International Center for Tropical Agriculture (CIAT)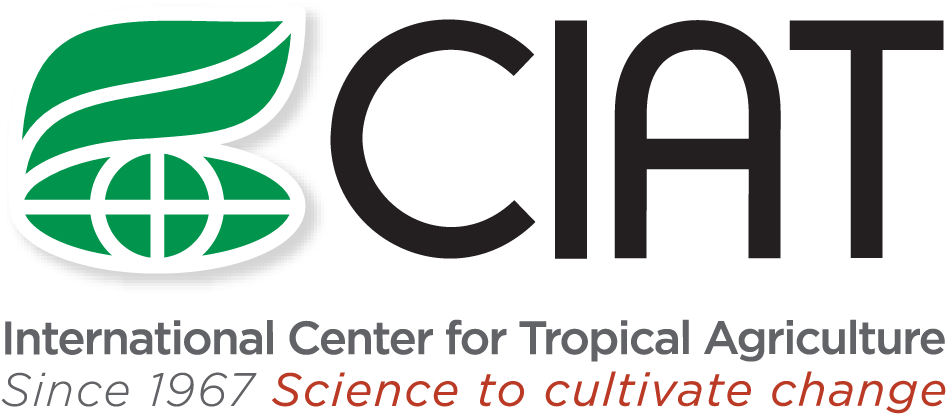 The International Center for Tropical Agriculture (CIAT), working in collaboration with hundreds of partners across the developing world, is dedicated to developing technologies, innovative methods, and new knowledge that better enable farmers, mainly smallholders, to improve their crop production, incomes, and management of natural resources.
While aware of the many constraints to farming in the tropics, CIAT's founders saw this vast region as a world of promise, where agriculture, with the aid of modern science, might contribute substantially to reducing hunger and poverty. Since no single organization can address the whole of tropical agriculture, CIAT complements the efforts of other members of CGIAR and numerous partners by focusing strategically on selected crops and research areas.
Within CGIAR, CIAT has global responsibility for the improvement of beans, cassava, and tropical forages – crops that have historically been neglected by research despite their vital importance for food and nutrition security. It also conducts research on rice and tropical fruits for Latin America and the Caribbean.
All of the Center's work on agricultural biodiversity – encompassing diverse food groups – employs advanced biotechnology to discover useful knowledge and accelerate crop improvement. Progress in CIAT's crop improvement research also depends on unique collections of genetic resources (67,700 crop samples in all) which it holds in trust for humanity.
CIAT conducts research on two major issues that cut across tropical crops and production niches:
(1) sustainable management of tropical soils, and (2) decisions and policies that are critical for coping with challenges such as climate change, environmental degradation, gender inequities, and weak links between farmers and markets.
Center research in all of these areas (agrobiodiversity, soils, and policy) is carried out by +500 scientists working in 73 countries in Latin America and the Caribbean, Africa, and Asia.
Guided by a vision of eco-efficiency, CIAT's work amply demonstrates how economically and ecologically efficient use of resources can raise agricultural productivity to improve livelihoods while minimizing negative environmental impacts.
Reflecting farmers' centuries-old concern with prudent resource use, the Center's eco-efficiency approach is especially necessary now in the face of multiple crises centering on the global climate, environment, and economy. These pressures make it increasingly difficult for tropical agriculture to keep pace with the rising demand for its products without continued over-use of agrochemicals and unsustainable mining of natural resources. Reversing this trend requires revised policies and renewed investments, which make it attractive and feasible for farmers to adopt more eco-efficient crops and production systems.
Feature image: Uyole 03, an improved bean variety helping farmers improve their lives and empowering women Credit: Georgina Smith / CIAT
Headquarters
Address: Km 17 Recta Cali-Palmira, CP 763537, Apartado Aéreo 6713, Cali, Colombia
Ph: +57 2 4450000 +57 2 4450000 (direct), +1 650 8336625 +1 650 8336625 (via USA)
Fax: +57 2 4450073 (direct), +1 650 8336626 +1 650 8336626 (via USA)
Addresses of CIAT in the regions
Media and Communications
Javier Mateo-Vega, Director Partnerships & Communications
Email: j.mateovega@cgiar.org
Julio Mario Fernández Benítez, Communications Team Leader
Email: J.m.fernandez@cgiar.org
Publications from International Center for Tropical Agriculture (CIAT)